Introducing the David J. Putnam Memorial Scholarship Fund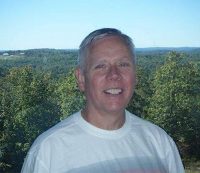 As far as anyone could tell at the First Congregational Church of Orange City, United Church of Christ, David Putnam was a giver right from the very start.
Putnam, a native of Michigan, had a long career with the Department of Social Services in Michigan and the Florida Department of Children and Family before retiring. He became music director for the First Congregational Church of Orange City, UCC in July 2013.
After becoming music director, Putnam then began working various volunteer jobs for the church — all the while refusing payment.
"He was a beloved leader of our church community who was involved in every aspect of the church," commented Sam bass, church moderator.
In turn, his partner, Terry Rabun became a "beloved friend" of the church, too.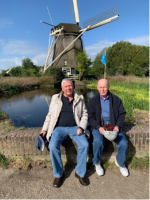 In addition, through the years, both were enthusiastic followers of Stetson's School of Music, becoming familiar faces at Lee Chapel performances on campus.
So, when Putnam passed away last April at age 70, following a battle with cancer, the First Congregational Church of Orange City made what Bass described as a natural decision. The church donated $50,000 to establish an endowment for the David J. Putnam Memorial Scholarship Fund.
"We wanted to do something to honor him. This way, he would be remembered," Bass said, simply.
"David was always looking for ways to give back."
Commented School of Music Dean Washington Garcia, DMA: "The School of Music hosts some of the area's most dynamic events while educating and mentoring young artists of diverse backgrounds. Without question, this gift will enhance the experiences of our students, performers and countless community guests."
Editor's note: The Putnam Memorial Scholarship Fund now is open to additional gifts from other donors, according to Mike Vermillion, director of Development, major gifts officer for the School of Music.
-Michael Candelaria