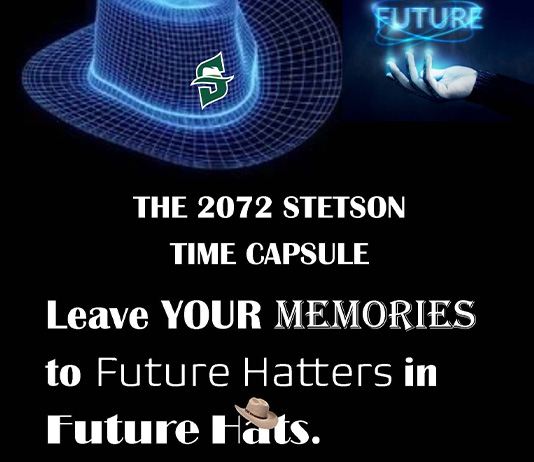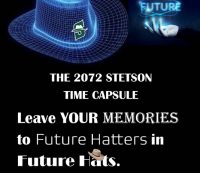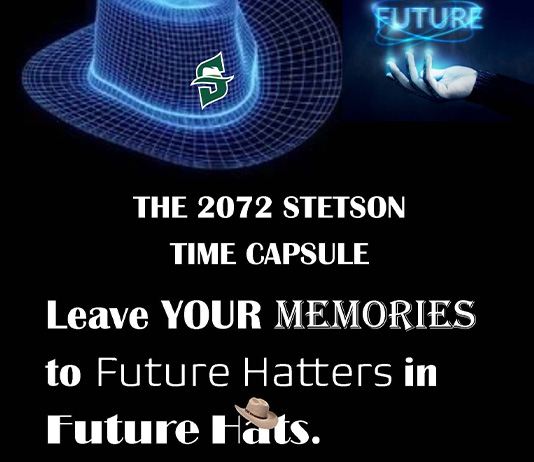 While sales continue for a ticket into the 2072 Stetson Time Capsule, the opportunity won't last forever.
Indeed, now time is running out. Tickets sales for the chance to be part of the 2072 Time Capsule went on sale in early October, with 20 lucky ticketholders ultimately being selected via a random drawing. Those tickets, however, will only be sold through December. The random drawing will take place on Jan. 14.
The 2072 Stetson Time Capsule will be placed under the new construction of the Cici & Hyatt Brown Hall for Health & Innovation — to be opened in 2072.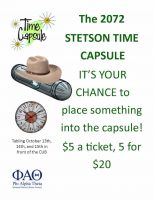 Those who are selected will receive the opportunity to include both an object in the time capsule and a message of up to 100 words, which will be placed in a separate, adjacent time capsule. The capsules will be assembled in March.
Tickets can be purchased for $5 each or five tickets for $20 by completing the Time Capsule Form.
What kind of message would you leave? Consider these words from Lana Kolchinsky '22, president of the Stetson Student Government and Stetson Hillel: "How wonderful we have come so far! Hopefully some wonderful change-makers have brought about more social and environmental justice that has sustained us long enough to see this moment in 2072. By the time this letter is uncovered, I will be 72 years old, and I hope that looking back on my life I can remember all of the wonderful people with whom I have had the privilege of sharing a piece of this world! … I also hope that throughout my life and career I have made a positive impact on my community and the people in my life."
The time capsule is being sponsored by the Phi Alpha Theta History Honor Society. All proceeds from ticket sales will go to fund the Phi Alpha Theta State Conference, hosted by Stetson this spring, and academic travel for history students to other conferences.
-Michael Candelaria