Stetson University in the News, Nov. 12-18, 2021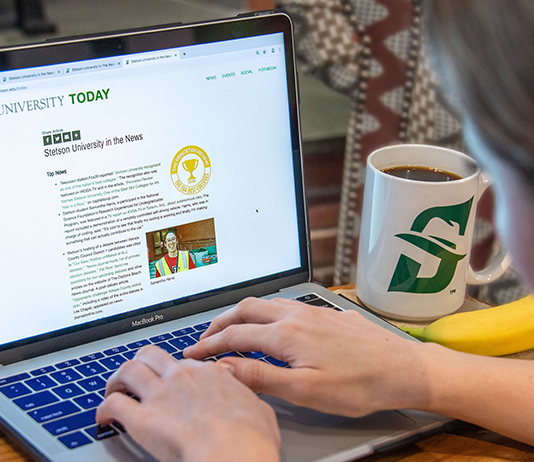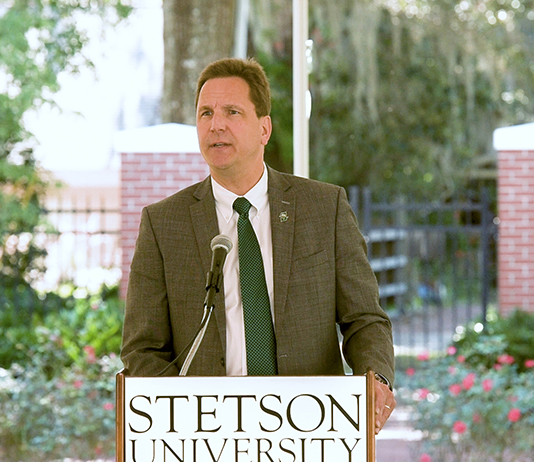 Top Stories:
• The Daytona Beach News-Journal featured Stetson in the article, "With $15 million gift, Stetson announces LaValle scholarships for art, music students." The Nov. 15 article discussed the donation made by the late Antoinette "Toni" LaValle.
• USA Today quoted Professor of History Paul Croce, PhD, in the article, "With Trump out of office, Republicans would prefer life in the 1950s, survey shows," Nov. 13. In addition, Croce published the article, "Trick-or-treaters tackle troubles with fun," Nov. 12 in the West Volusia Beacon.
• The Atlanta Journal-Constitution featured Distinguished Scholar in Health Sciences Scott Powers, PhD, in an article, "How to avoid packing on the pounds this holiday season," Nov. 17. "The reality is that all of us have to be on guard to have an energy balance (i.e., energy in = energy expended) to prevent weight gain."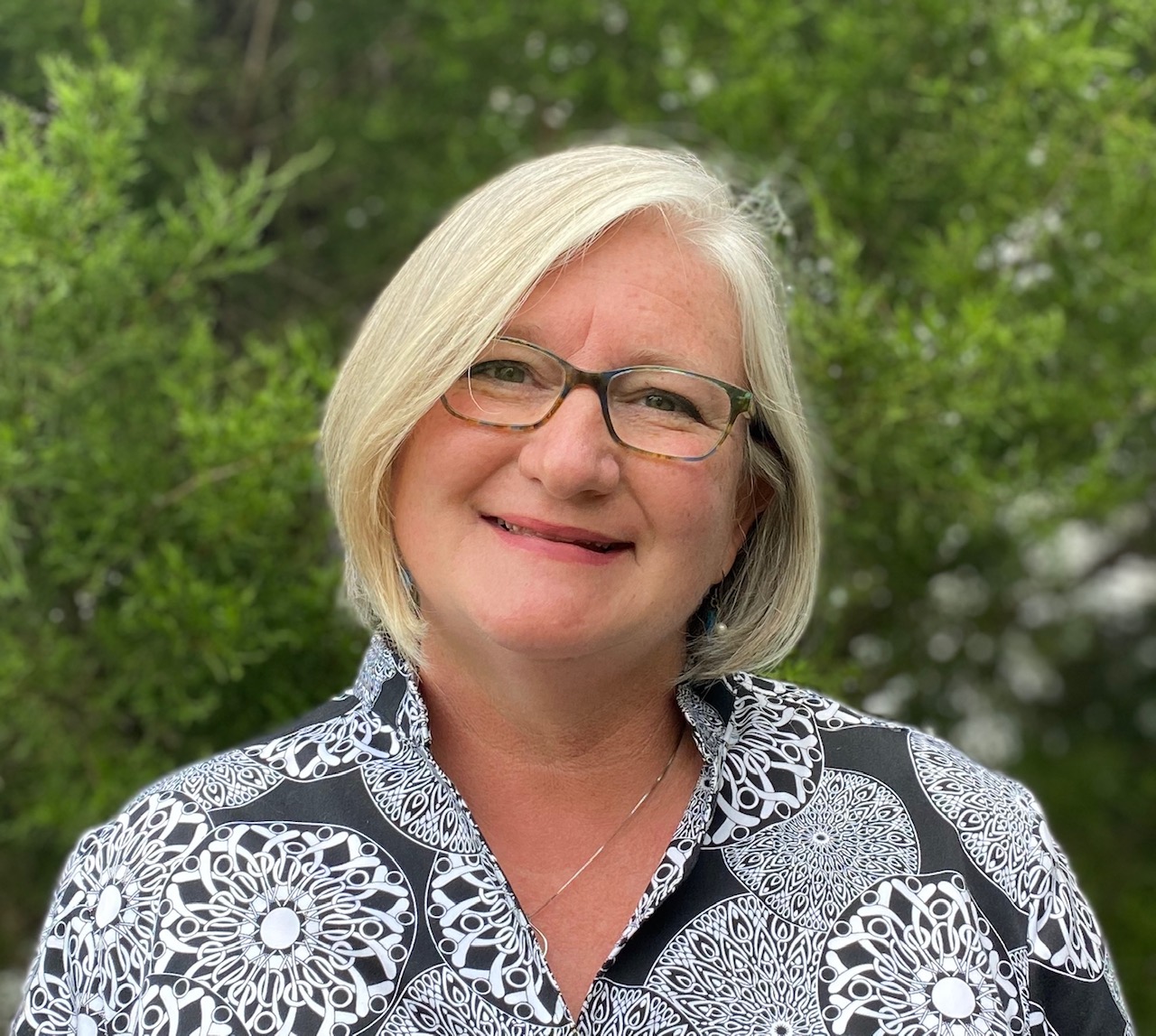 • The West Volusia Beacon quoted Professor of Environmental Science and Studies Wendy Anderson, PhD, in the article, "A hot time in DeLand Monday for those interested in development," Nov. 12.
• WFLA News Channel 8 in Tampa quoted Professor of Biology Melissa Gibbs, PhD, in the Nov. 12 story, "Armored catfish harassing and harming Florida's manatees."
Other News:
• The West Volusia Beacon featured Associate Professor of Mathematics Hari Pulapaka, PhD, in the article, "Hari Pulapaka to headline Farm-to-Table event," Nov. 17.
• The Hometown News Volusia featured Stetson's Theatre Arts program in the article, "Stetson Theatre presents 'No Exit' in DeLand," Nov. 11.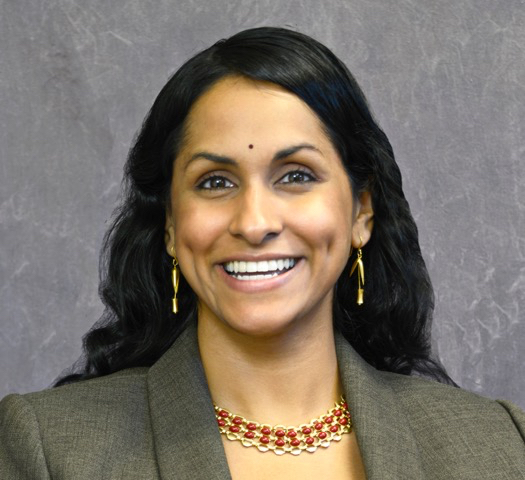 • KFMB TV News in San Diego featured Professor and Jessie Ball duPont Endowed Chair of Social Justice Education Rajni Shankar-Brown, PhD, in a segment about homelessness in California.
• The News Herald quoted Professor of Psychology Christopher Ferguson, PhD, in the article, "Why is critical race theory so divisive?" "Both the left and the right are trying to kind of distort it (CRT) in ways that fits their worldview and makes it sound simpler," Ferguson said.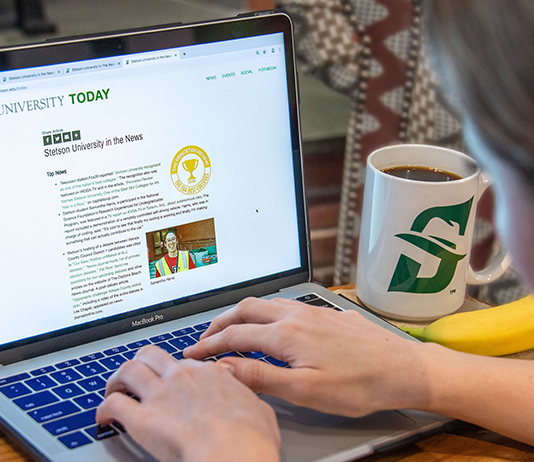 Alumni news:
• The Orlando Sentinel reported Nov. 15 that alumnus James O. Welsch was named the music director and symphonic orchestra conductor for the Florida Symphony Youth Orchestras.
• Multiple news sources reported that alumnus Terence Channon was appointed to the board of directors as director of marketing for Atlanta Council on International Relations.
• Several news outlets reported Nov. 17 that alumna Stephanie Friese was hired as the national chair of Chamberlain Hrdlicka's Real Estate practice.