Lambda Chi Alpha Remembers Fraternity Brother Max Cleland '64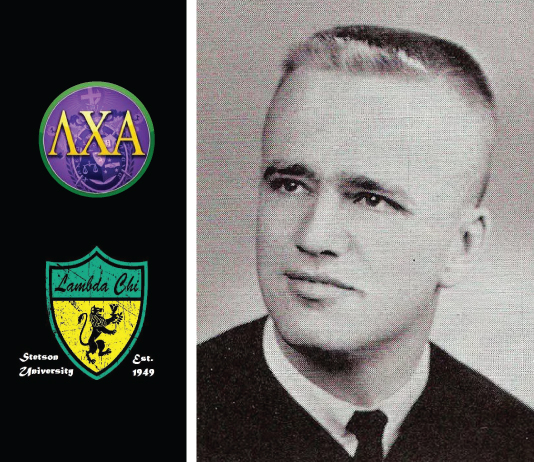 In the early 1960s, Bill Swayne signed up for ROTC at Stetson University. At the time, every able-bodied young man was susceptible to the draft. ROTC was an opportunity to serve as an officer. An added bonus was that those serving in ROTC received $35 a week, a huge sum for a college student back then.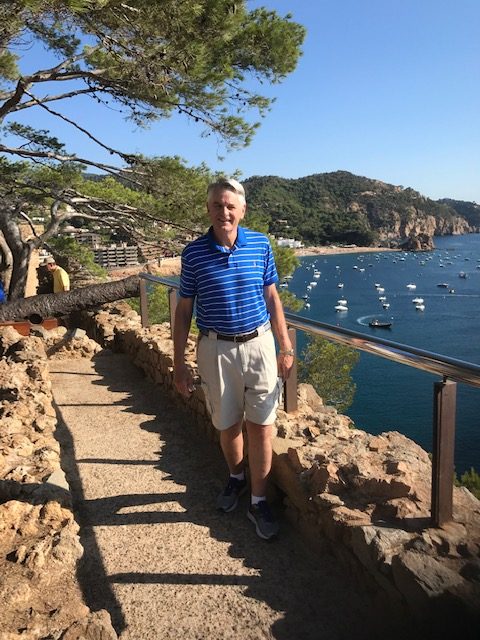 On Tuesdays, cadets were required to wear their U.S. Army uniforms all day. Swayne did so reluctantly. But one of his Lambda Chi Alpha fraternity brothers looked forward to it.
"Max was so gung-ho about anything military," recalled Swayne, '67, '68 MBA, of his fraternity brother Max Cleland '64. "It was unbelievable, so much enthusiasm."
Cleland, a former U.S. Senator, Vietnam War veteran and alumnus, passed away Nov. 9 at his home in Atlanta at age 79. In the days following, his Lambda Chi Alpha fraternity brothers reached out to honor Cleland. They wanted to share their memories of a young man who "had such a big personality," as Swayne said. And one who would later become an American hero.
Taking Stock in His Life
After graduation, Cleland was commissioned into the U.S. Army. He volunteered to serve in Vietnam in June 1967. Less than a year later, he stepped out of a helicopter during the Battle of Khe Sanh. He reached down to pick up a grenade that had been dropped by another solider. The grenade exploded, severely wounding him and leaving him a triple amputee.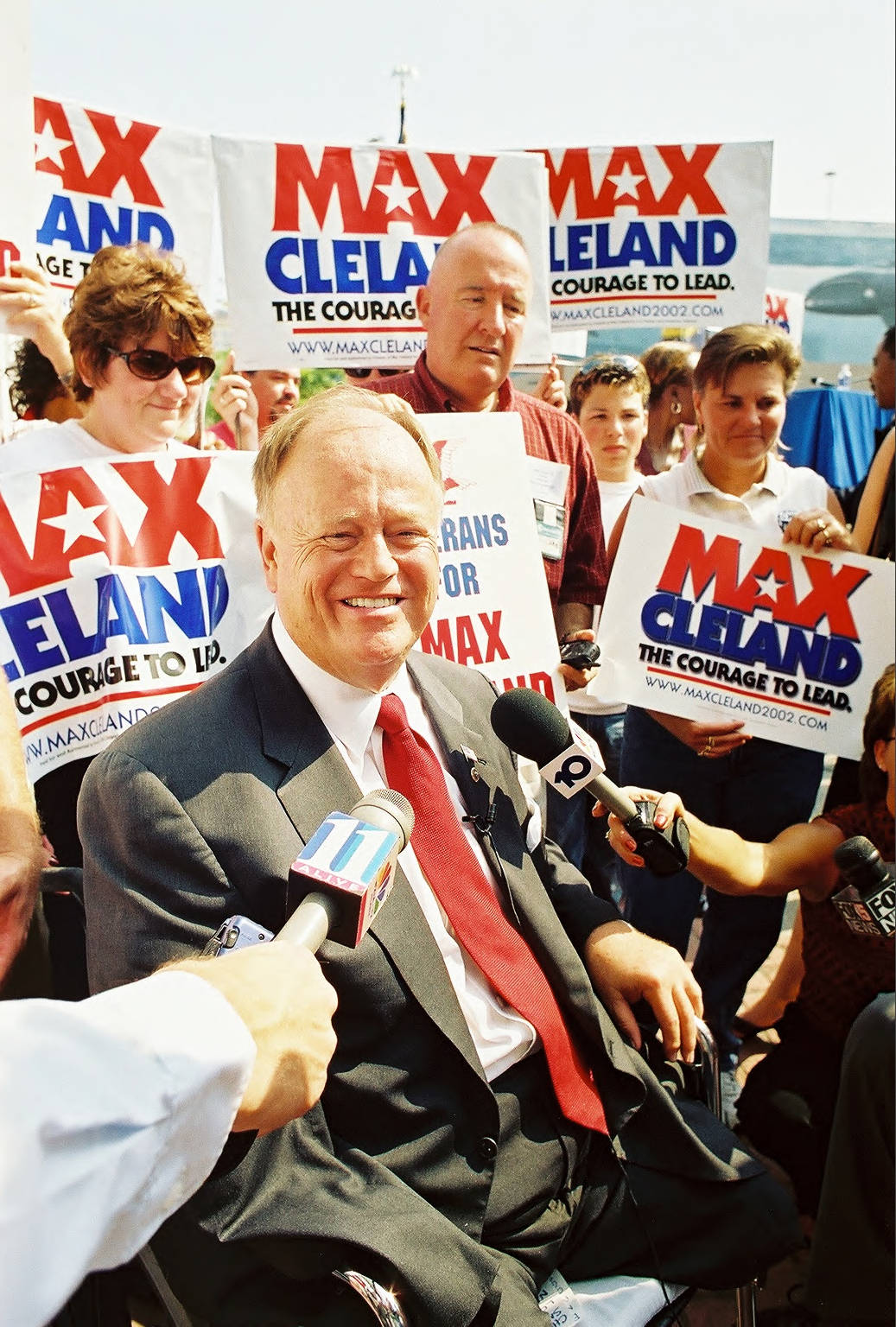 "I spent a year and a half at military VA hospital, came home and wondered what in the world I was going to do," Cleland later recalled. "So I said, well, I took a stock in my life and said, 'No job, no future, no girlfriend, no money, no car. Now's a great time to run for the state Senate.' So, that's what I did."
In 1970, he became Georgia's youngest-ever member in the state senate at age 28. President Jimmy Carter appointed him as head of the Veterans Administration in 1977. He later won a term in the U.S. Senate. He served on the 9-11 Commission that investigated the 2001 terrorist attacks, according to the Stetson University Archives. Under President Obama, he served as Secretary of the American Battle Monuments Commission. The commission is tasked with preserving America's cemeteries and memorials overseas.
A Life of Dedicated Public Service
His fraternity brothers and new associate members to Lambda Chi Alpha watched Cleland's life of dedicated public service. They looked forward for an opportunity to meet him in person. George Mitcheson '70 first met Cleland during an informal visit to campus in the 70s or early 80s. He then had a chance to assist him on another visit in 1997, not long after he was elected to the U.S. Senate.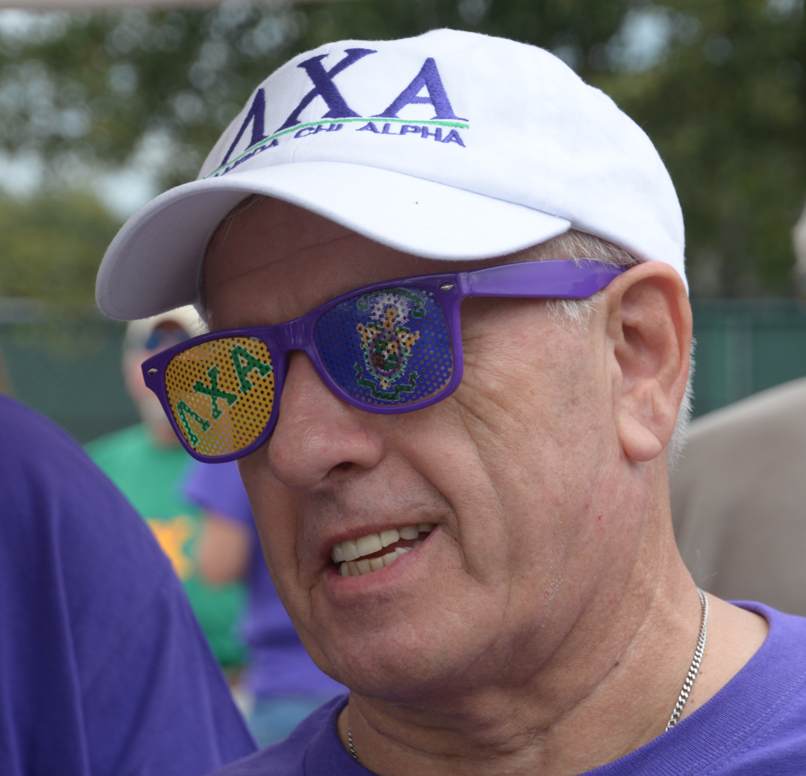 "I had the honor of helping coordinate some of the arrangements and personally assisted Max on campus, at the Lambda Chi House and at the Hatter Basketball game," Mitcheson remembered.
"On meeting Max with the limo at the Daytona [Beach International] Airport, I rode in the back with him to DeLand. We had some great conversation. I asked him what it was like to be a U.S. Senator. He said, 'It's the easiest job I ever had,' and 'I have to pinch myself to believe I'm a Senator.' "
"An Amazing Life"
Other fraternity brothers watched his accomplishments from afar with utmost admiration. They included Phil Seipp, who joined Lambda Chi Alpha in 1962 and lived in the fraternity house with Cleland for a year.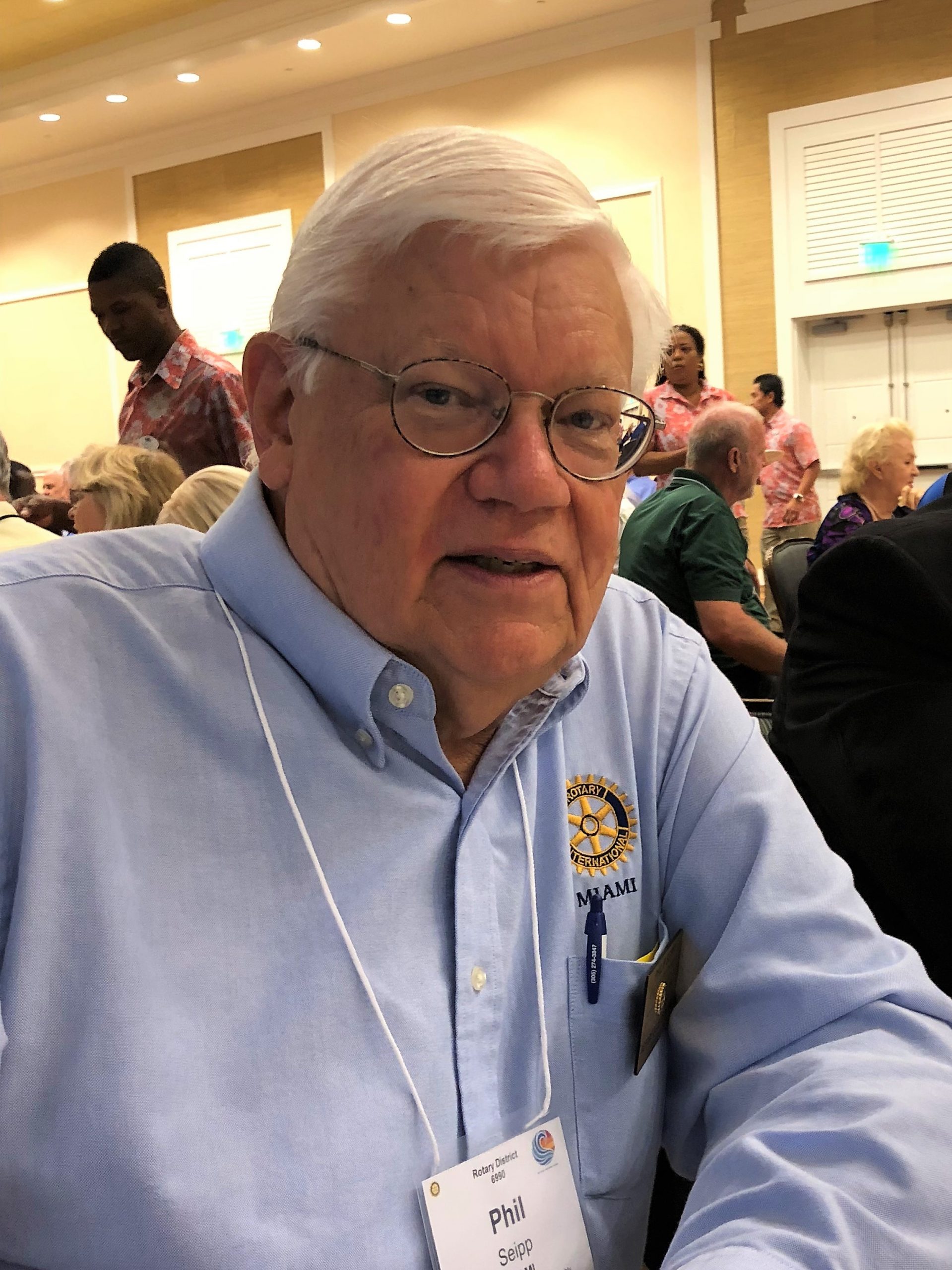 "During Max's stint as VA Director, I spent a lot of time visiting my wife's father in the Miami VA hospital. When you entered the VA lobby, there was a big picture of Max smiling, and I would always say, 'Hello Max!'
"I always admired the way he overcame his injuries to lead an amazing life," Seipp said.
Fraternity brother Bob Kimble '68 also lived in the Lambda Chi Alpha house with Cleland. "May we all be proud of such a strong, positive person who touched many lives under the burdens he carried," he said.
Cleland's legacy lives on with new associate members to the fraternity, said Rick Rintz '69. Rintz is a fraternity brother who now serves as chapter advisor to Lambda Chi Alpha at Stetson. A picture of Cleland hangs in the fraternity house and new members learn about him as soon as they arrive.
Lambda Chi Alpha's 7 Core Values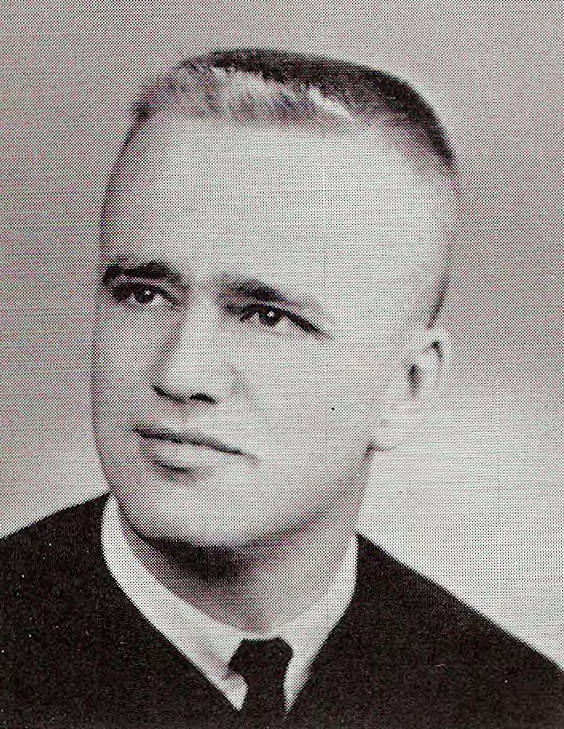 When Rintz heard that Cleland had passed away, he gave a special talk to the fraternity's associate members. He explained how Cleland's life exemplified Lambda Chi Alpha's seven core values. Those include loyalty, duty, respect, service, honor, integrity and personal courage.
"I was telling the guys, 'Well, here you are, you're an athlete and Max enjoyed dancing tremendously. They said he was really a cool dancer. The ladies liked to dance with him. He had some great moves. And now he can't dance, he can't run, can't play sports. And what would you do?'
"Max followed our core values. He just moved on and set a heck of an example," Rintz said.
Cleland's legacy has left a lasting impression on fraternity members. They include current Lambda Chi Alpha President Joseph Schultz.
"I really admire people who accept service when it's given to them and take it to the umpteenth degree," said Schultz, a senior with a double major in economics and entrepreneurship. "I think Max is a great example of someone who, no matter what card he was given, he kind of smiled and did his work. So, it's a pretty good lesson that anyone can get."
-Cory Lancaster