5 Questions with Carmen Johnson, Executive Officer for Diversity, Collaboration and Inclusion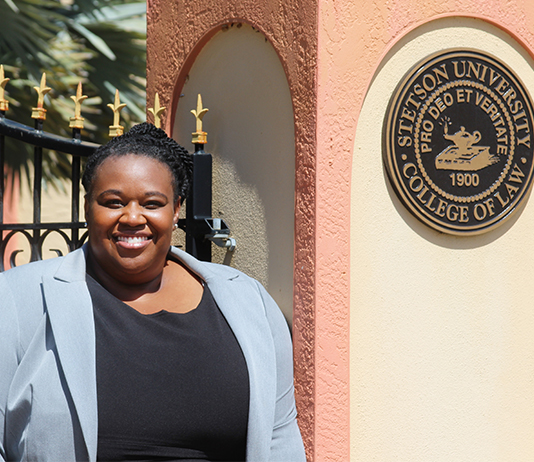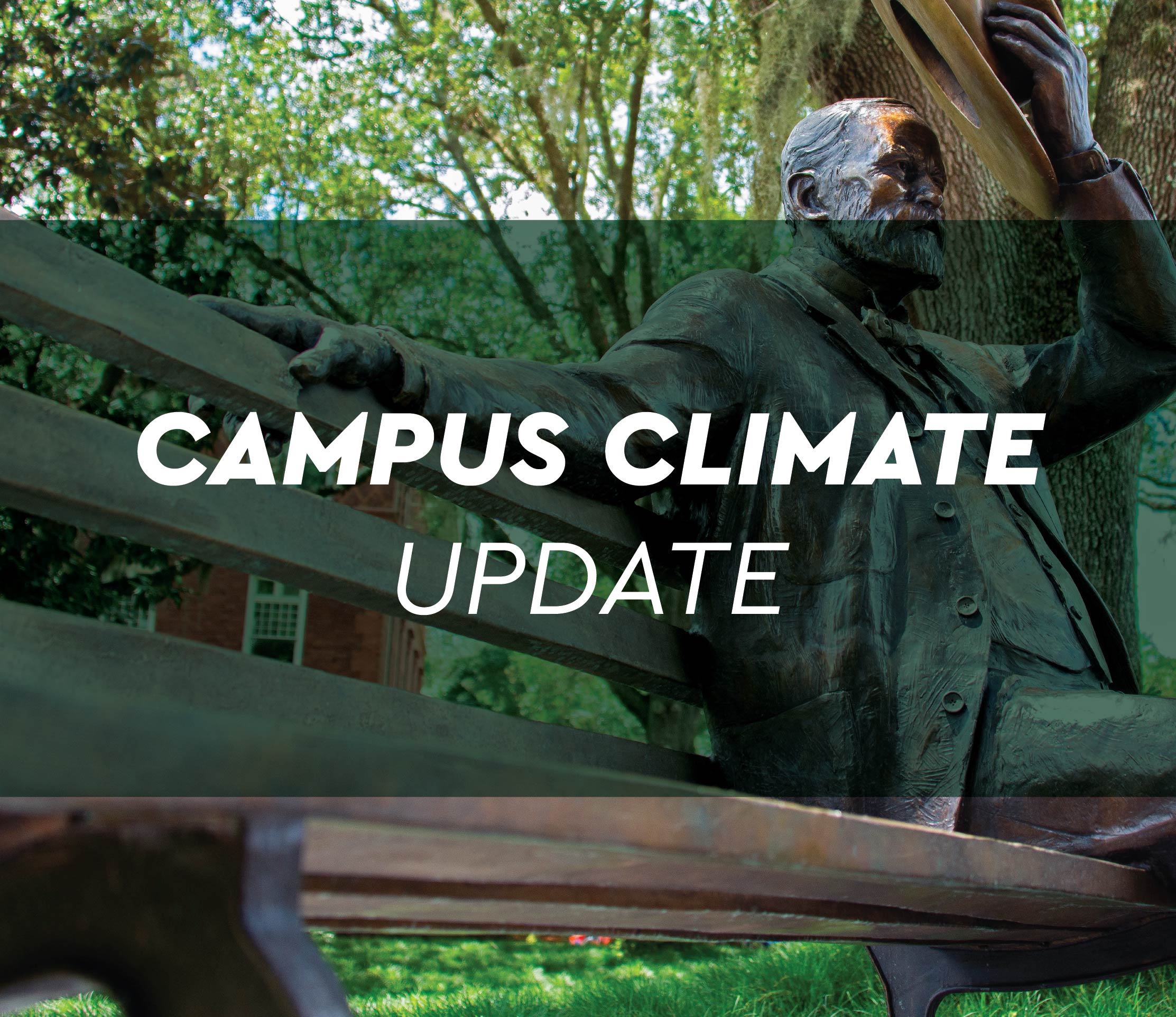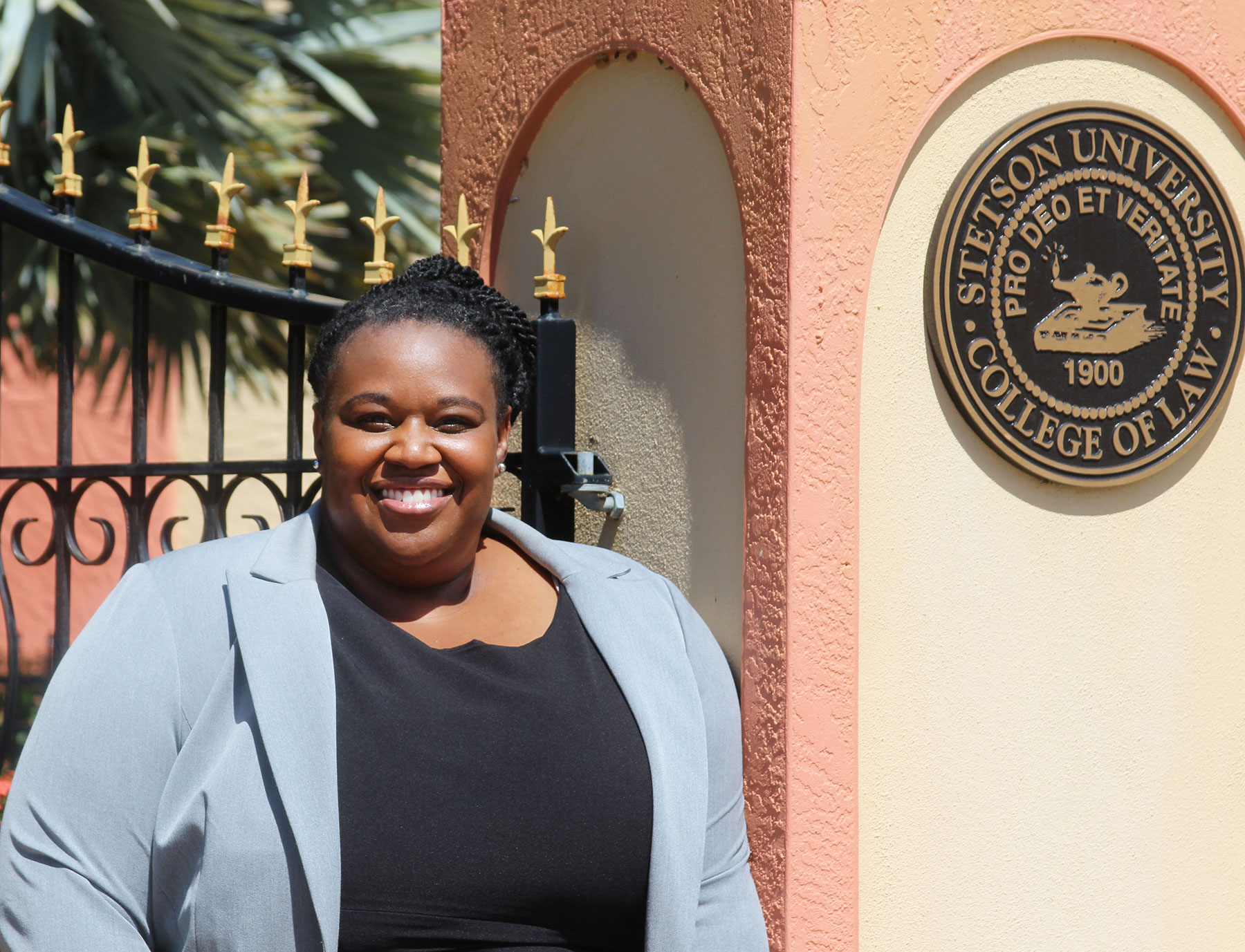 Carmen Johnson, JD, took over last month as Stetson's new executive officer for Diversity, Collaboration and Inclusion. Now, she will help lead the university's Campus Climate Action Plan to address issues raised in the 2020 survey.
President Christopher F. Roellke, PhD, created three working groups to review the findings of the Campus Climate Survey and make recommendations for improvements. Next, their reports and the Action Plan will be posted on the Campus Climate website on Wednesday, Sept. 22. Soon, the community can give feedback and collaborate on ways to further diversity and equity efforts at Stetson.
Johnson is spearheading this effort. A Stetson University College of Law alumna, she has worked on issues of diversity for the past eight years at her alma mater. Most recently, she was director of Diversity Initiatives and Recruitment.
A Tallahassee native, she said her parents inspired her passion by their community activism. For example, their activism included teaching young Black men how to be leaders. Additionally, they advocated to keep schools open in communities that needed them the most.
Carmen Johnson: Deciding to Go to Law School
Growing up, her parents had a rule for her and her older brother. Basically, they had to leave Tallahassee to go to college and become more independent. As a result, Johnson earned a full-tuition merit scholarship to the University of Miami. She wanted to become a scientist with a Ph.D. Instead, she found that she enjoyed classes about the policies and governance behind the scientific research even more. Consequently, she decided to go to law school.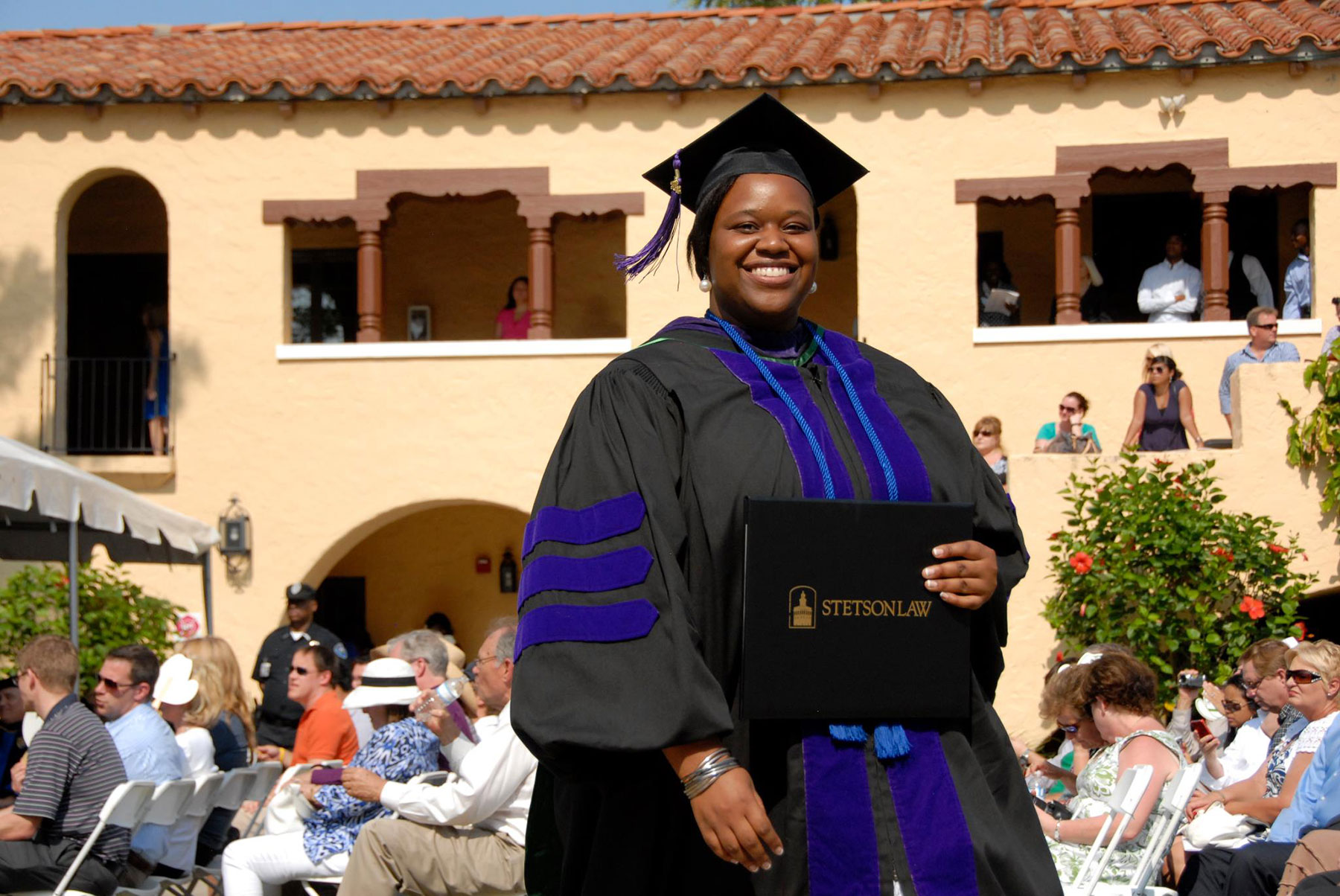 "At Stetson, I quickly embraced the advocacy and social justice courses," she said. "Professor Judith Scully and other faculty and alumni played a crucial role in helping me grow my passion for social justice advocacy. Also, I grew up in an environment that not only prioritized education, but actively advocated for greater access to education.
"I light up around issues of access to education and being able to not only provide that access, but build a bridge throughout an educational experience for someone to feel a sense of belonging. I am driven by expanding opportunities to set community members up for success, with an emphasis on expanding the scope of structures that weren't historically built to serve a diverse group of people," she added.
Recently, Johnson answered five questions from Stetson Today. At the same time, she was finalizing the Campus Climate Action Plan to share with students, faculty and staff at Stetson's three campuses.
When will the Stetson community in DeLand meet you? In other words, how will you engage with students, faculty and staff to share the recommendations?
First, thank you for this opportunity to share. I cannot wait to meet more and more of our community members. I have enjoyed meeting and reconnecting with several in DeLand over the past few weeks. To continue these connections, I am excited that Stetson's Campus Climate Action Plan will be posted on the website Sept. 22. This will be an opportunity for me to formally engage with everyone. We can get to know each other, while also talking about the issues that are important to us all.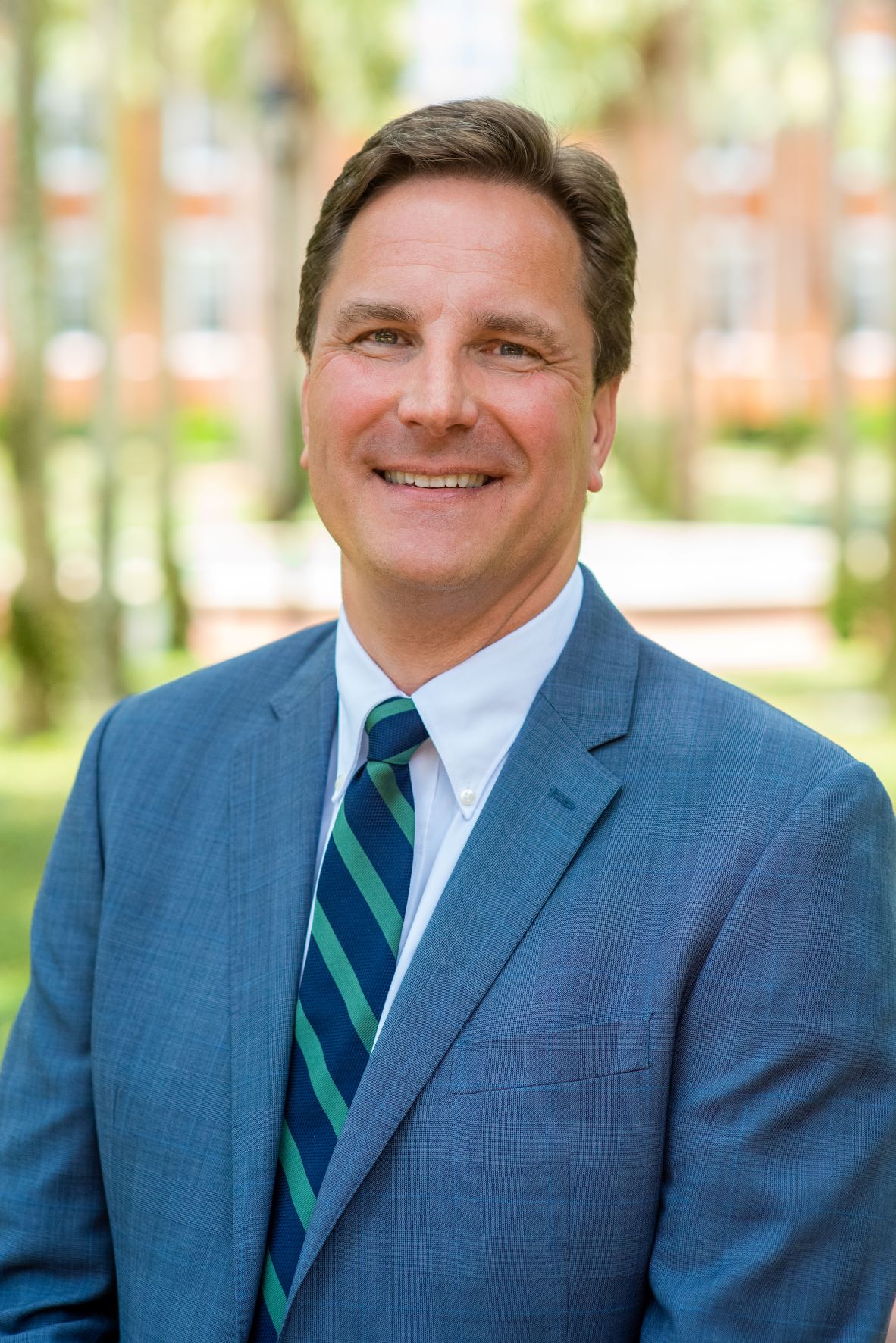 The launch of the action plan will include a University-wide webinar on Sept. 28 from 4-5 p.m. with President Roellke. I will provide a brief introduction. I will also hold in-person and virtual office hours in the CUB during the week of Sept. 27. That will allow me to engage with the DeLand community directly to discuss my role and continue to answer questions and gather recommendations.
This action plan is going to be a collective effort. I am thrilled with the support and continued leadership of President Roellke and other Cabinet members, so far. Our community members, across all three campuses, will be able to engage in this conversation. They can keep up with the progress of this important work. My focus is to work closely with multiple university constituents to gather feedback and provide the analysis. I will focus, too, on some coalition-building to work effectively toward our goals, which is the kind of work that I love to do. I am also looking forward to enhancing our collaborative pathways across all three campuses, especially with the advancements in virtual connections that have occurred this past year.
Stetson has conducted two Campus Climate Surveys in 2016 and 2020. While progress has been made in some areas, in other areas, work remains to be done. Why do you think more progress hasn't happened?
The climate surveys are very helpful to gather an overall snapshot of many of the concerns on campus. However, this great benefit also presents a challenge since it provides a wealth of information, systemic considerations, and initiatives. This will require a considerable amount of commitment and efforts from for our staff and faculty, and student leaders in some cases, to evaluate and address.
Our student, staff and faculty experts at Stetson, both past and present, have done some significant work since both the 2016 and 2020 climate surveys. We now have an opportunity to provide full-time attention to help prioritize and catalyze this work. Also, we will  communicate what's being done on a comprehensive scale throughout the University.
A recent story about you said the action plan will include such recommendations as "publicizing hiring practices," and "centralizing complaint centers." In summary, are those among the top issues?
Yes, these issues are among several that were presented by the community members in our Working Groups. In the survey, we as a community provided some great specificity and voice to our concerns. The goal is to intentionally engage around these issues together. For a few of the issues, the work has already been done and this is an opportunity to engage the community around this progress.
The Campus Climate Action Plan provides a structure to help us set priorities and address some of these concerns. While we obviously won't be able to address everything at one time, I believe that the passion and collective expertise of our community will allow us to have some productive conversations.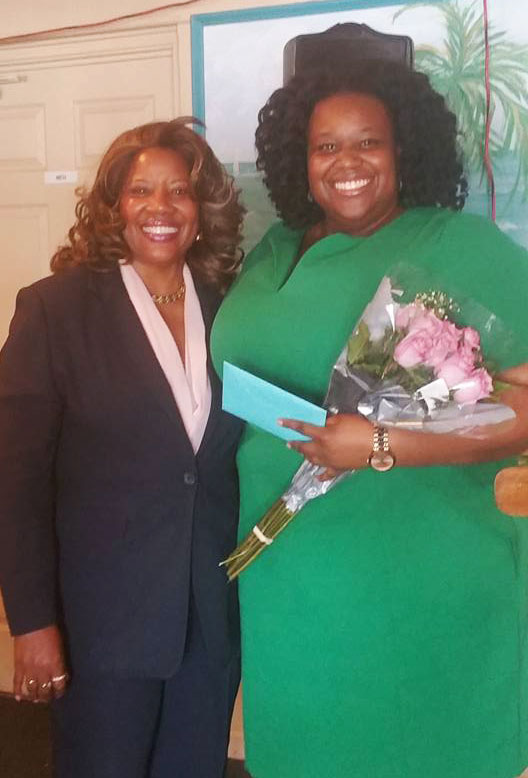 You have served in a number of roles at Stetson Law and for the Florida Bar involving diversity and inclusion. Overall, what do you see as the most urgent issues to address within higher education?
Within the diversity and inclusion space, there is a continued need for all of us throughout higher education to evaluate diversity, equity and inclusion as an institution-wide pursuit and with greater specificity and intentionality. This presents opportunities for institutions to move away from models that predominantly focus these efforts through a small group of people or departments, as well as models that approach this work too generally and without the specificity and intentionality it requires. Dr. Roellke often talks about the importance of shared ownership. I think this is crucial to effectively address diversity and inclusion.
One of the many great things about Stetson is that we have made some impactful and intentional strides to provide a welcoming and personable environment. Several offices, programs and individuals – so many to name – continue to raise the bar for our community. I am so proud to work alongside them. However, we have more work to do. The urgency throughout higher education is that we do not continue to ignore or become complacent in this important work. Otherwise, we will fall behind. The goal is to be among the forefront of providing an intellectual, collegial and professional community that both attracts and intentionally supports a diversity of students, staff and faculty from across the country and globe.
Generally, if Stetson were to conduct another campus climate survey in a few years, what would success look like for you?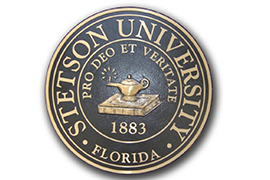 The word that comes to mind is transparency. I would like for our university community to see visible improvements in Stetson's systems, or rather our infrastructure, to address ongoing and future campus climate issues in both transparent and proactive ways. It's not a matter of if, but when, these issues occur and as they evolve along with our increasingly diverse society and campuses. We have some strong foundations here. Our collective goal over the next two to three years is to engage in an intentional and community-wide effort to amplify a welcoming, inclusive and intellectually empowering Stetson experience for all of us – students, staff and faculty.
Rolks Report Live Webinar: Campus Climate Action Plan
(for students, faculty and staff, College of Law and DeLand)
Tuesday, Sept. 28, 4-5 p.m. 
Join President Christopher F. Roellke, PhD, in a community-wide discussion on advancing diversity and inclusion efforts at Stetson University through the Campus Climate Action Plan. Joining the president will be Carmen Johnson, JD, executive officer of Diversity, Collaboration and Inclusion, and co-chairs from Stetson's three Campus Climate Working Groups. Cultural Credit is available.
Participants:
Carmen Johnson, JD, Executive Officer of Diversity, Collaboration and Inclusion; and Co-Chair, Stetson Culture Working Group
Sven Smith, PhD, JD, Associate Professor of Sociology and Co-Chair, Stetson Culture Working Group
Bud Hanson, MBA, Executive Director of Professional and Corporate Education; Professor of Practice; Co-Chair, Relationship Between DeLand and Stetson University
Lisa Diliberto, Director of Communications and Marketing, College of Law; Co-Chair, Inclusive and Transparent Communication
Michèle Alexandre, JD, Dean of the College of Law; former Co-Chair of the Stetson Diversity, Equity and Inclusion Leadership team
Register here.