Seattle-based artist Moses Sun to Give Virtual Talk Monday at 7 p.m.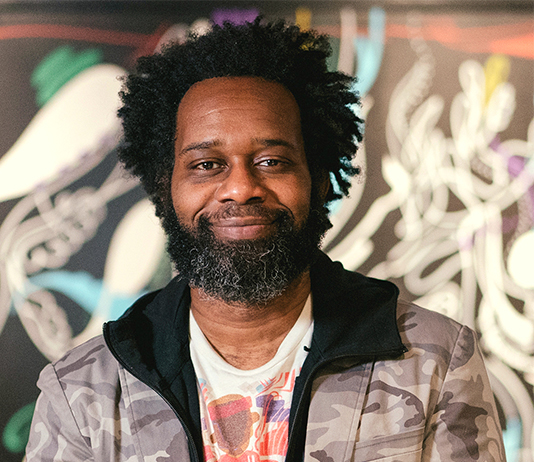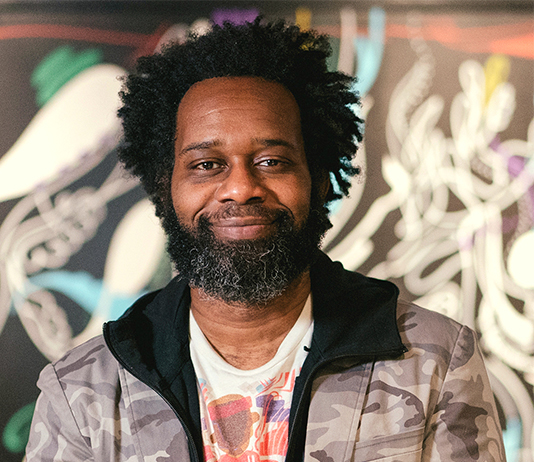 Seattle-based artist Moses Sun will give a virtual Artist Talk on Monday, March 28, at 7 p.m.
Sun, whose website says his interdisciplinary practice "fuses hip-hop, jazz, Afro-futurism, and the Black southern diaspora of his childhood," was scheduled for a two-week residency at Stetson on March 25-April 5, but that has been delayed and will be rescheduled.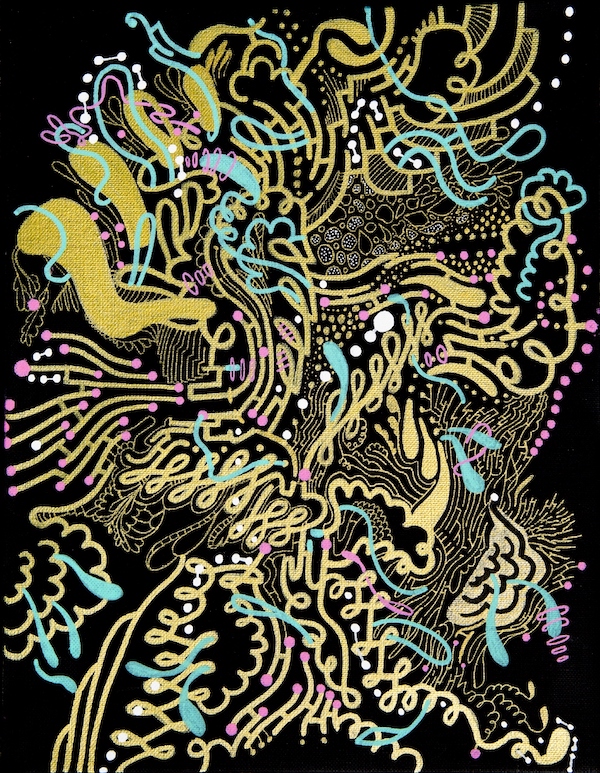 For his Artist Talk on Monday, March 28, Sun no longer will speak in-person in the Rinker Auditorium in the Lynn Business Center. Instead, the talk will only be live-streamed on Zoom. Registration is required and Cultural Credit will be available.
During his residency, Sun plans to lead the creation of a mural at the Dr. Noble "Thin Man" Watts Amphitheater in the Spring Hill community.
The mural in DeLand's Spring Hill community will be created courtesy of Stetson's Creative Arts Department Anti-Racism Committee for Equity (CREA ACE) and its inaugural Dr. Charles White Artist-in-Residence.
The Dr. Charles White Speaker Series was founded in 2021 by CREA ACE as part of its mission to advance equity for and inclusion of historically underrepresented ethnicities and races in the arts. CREA ACE also hopes to develop longer-term artist residencies. The series is named after Charles White, who spoke at Stetson in 1973 and is believed to be among the first Black artists to visit the university.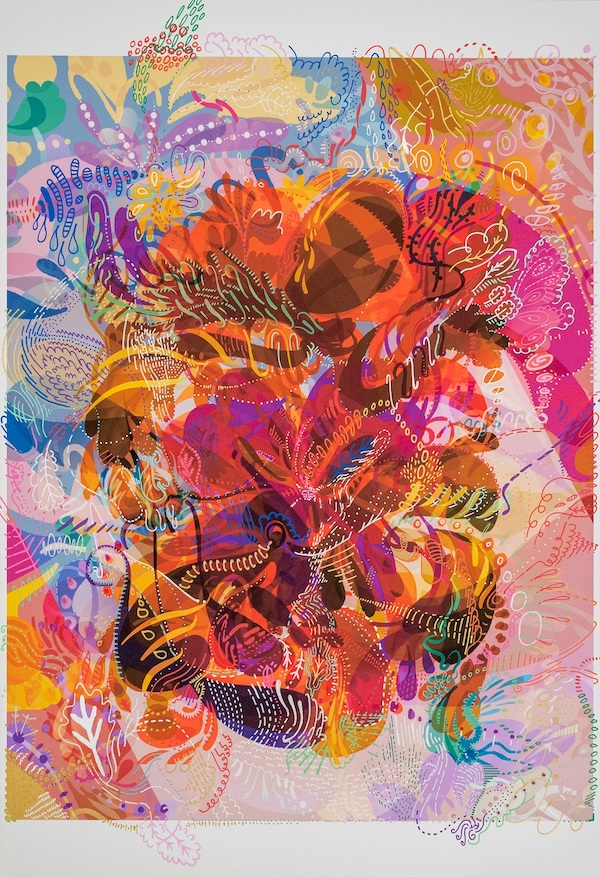 Sun will be Stetson's first Dr. Charles White Artist-in-Residence. His residency also marks the relaunching of the James Turner Butler Creative Lectureship, which was established by the late David T. Warner and ran at Stetson from 2007 until Warner's death in 2012, said Elizabeth Skomp, PhD, Dean of the College of Arts and Sciences.
"I'm thrilled that Moses Sun will be joining us for this residency," Skomp said.
After receiving a Hollis Impact Grant, CREA ACE approached the African American Museum of the Arts about collaborating on a project.
"The idea to produce a mural at the Watts Amphitheater started with the AAMA (African American Museum of the Arts)," said Luca Molnar, MFA, assistant professor of Studio Art and a member of CREA ACE. "Moses will meet with community members and the museum to solicit input on the goals and design of the mural.
"When the mural design is finalized, we will welcome — and need! — volunteers to assist in the actual painting process," Molnar said. "My advanced painting class will be involved in assisting Moses."
-Rick de Yampert