Stetson Announces Plans to Sponsor Displaced Ukrainian Faculty and Students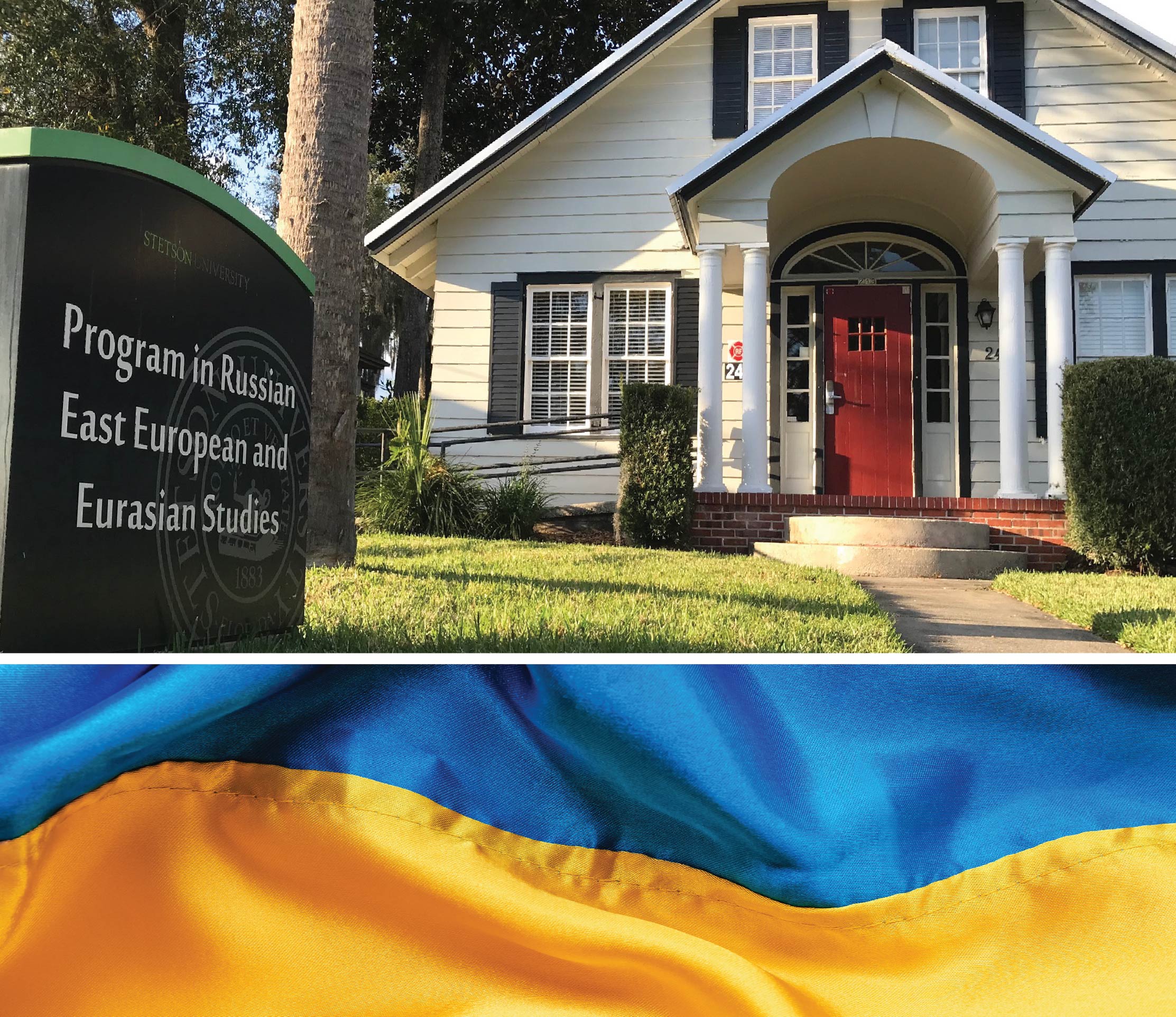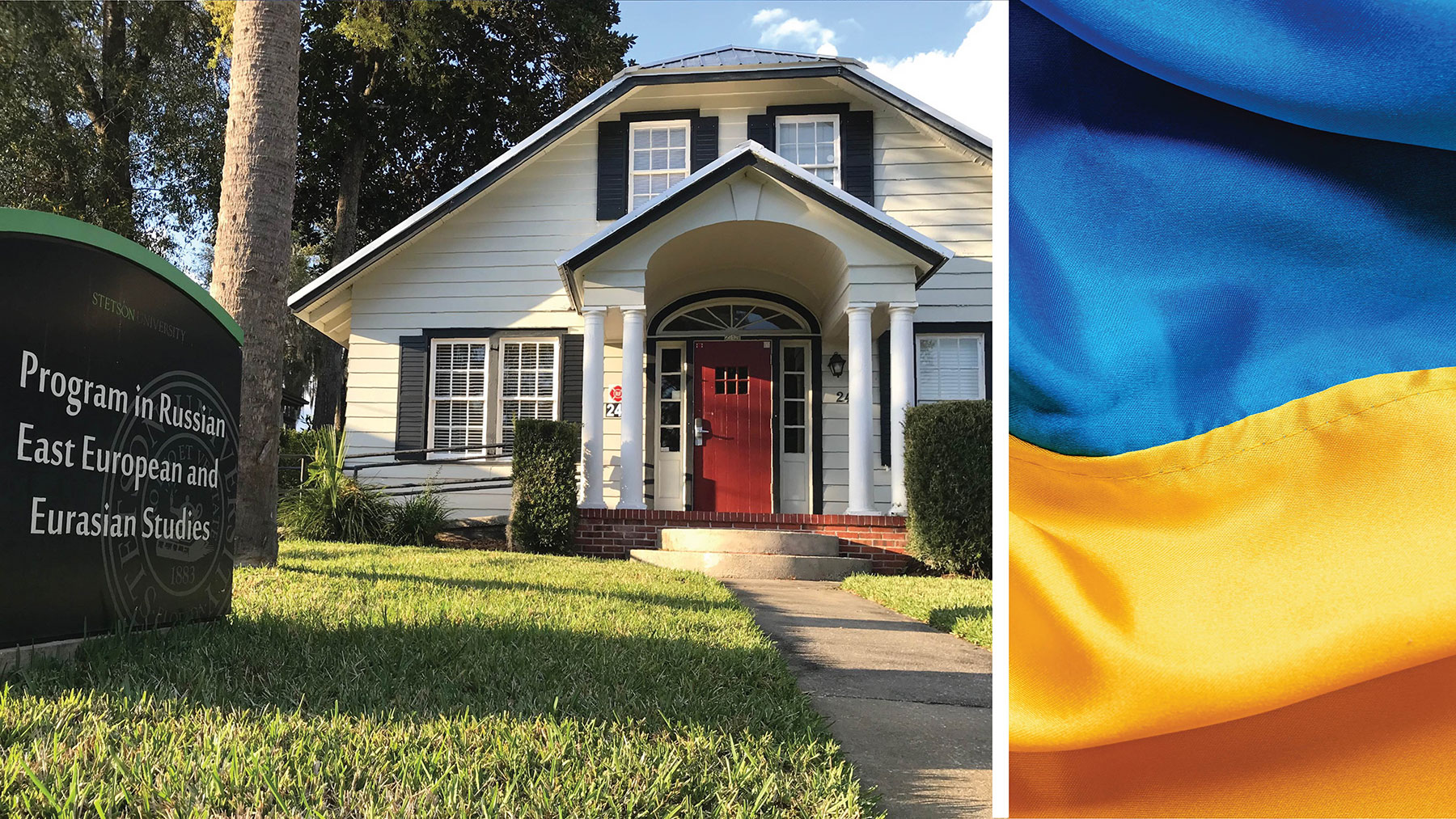 Stetson University and faculty in its Program in Russian, East European and Eurasian Studies, known as SPREES, announced plans March 31 to open its doors to Ukrainian students and faculty displaced by Russia's war against Ukraine.
The students will be offered housing, room, board, travel expenses and an opportunity to continue their studies in the United States. A university faculty member or recent PhD from Ukraine will receive a yearlong visiting scholar appointment to the Brown Center for Faculty Innovation and Excellence.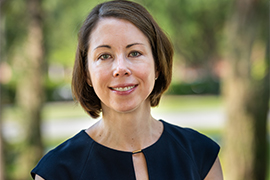 "Our SPREES faculty have been speaking and engaging nationally and internationally on Ukraine, and they are uniquely positioned to advance this initiative thanks to their expertise and experience," said Elizabeth Skomp, dean of the College of Arts and Sciences and professor of World Languages and Cultures (Russian). "A campuswide working group convened by the Provost [Noel Painter, PhD] will structure the initiative and will seek potential students in the near future, utilizing professional channels and our institutional connections to the School of Russian and Asian Studies (SRAS)."
SPREES started in 1958, a year after Sputnik's orbit and as the Cold War entered a new era.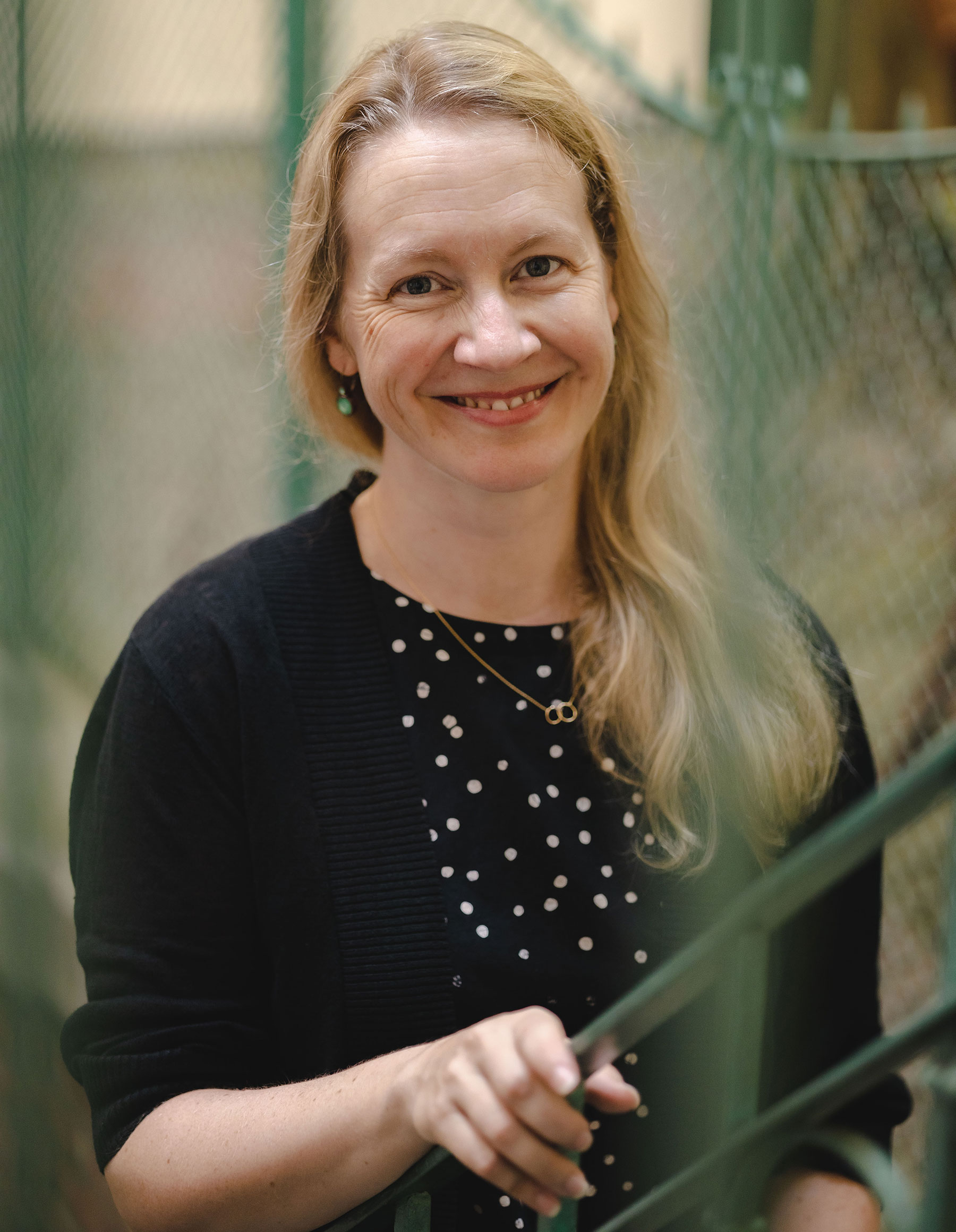 "[The program] has always focused on the diversity of the region, and with three faculty members who have spent extensive time in Ukraine and love it dearly, we are well-positioned to bring students and faculty to our campus," said Mayhill Fowler, PhD, associate professor of history and director of SPREES. "Ukraine is not new to us — we discovered it decades ago. And it's our turn to give back."
Fowler is currently teaching graduate students still in Lviv. Also, she is affiliated with the Ivan Franko National University and an affiliated researcher for the Center for Urban History in Lviv.
The efforts of SPREES faculty are aligned with the recommendations of the Association for Slavic, East European, and Eurasian Studies (ASEEES) to offer placement for a visiting Ukrainian faculty member, and the university's faculty and SPREES students are already sponsoring two fundraisers for Ukraine.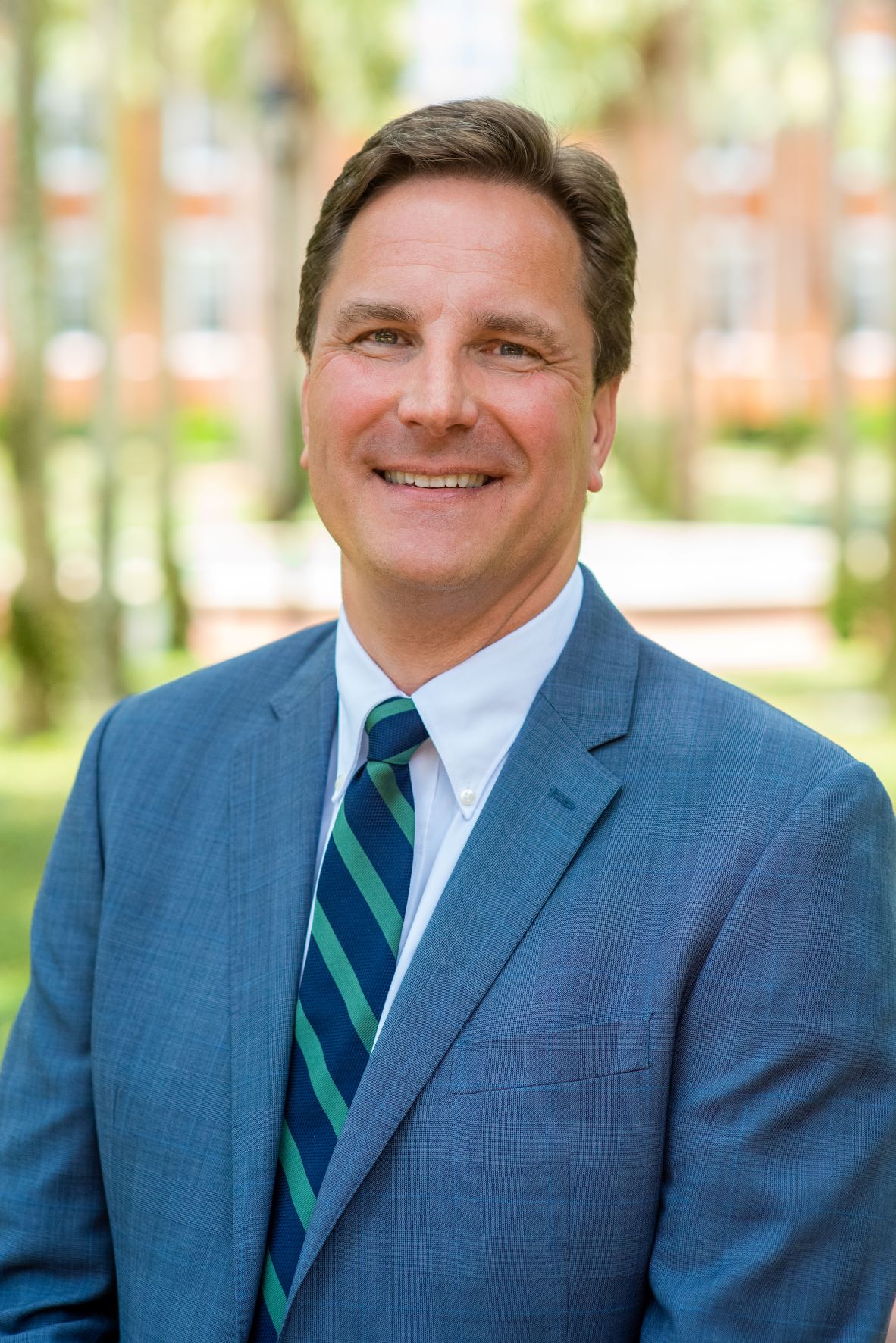 "Stetson University has a long and impressive history of 'stepping up' in times of crisis, and SPREES places Stetson in a position to advance teaching and learning during the war in Ukraine," said Stetson President Christopher F. Roellke, PhD. "It is our responsibility to assist Ukrainian faculty and students who have been forced to become refugees. The deep connection and expertise of our SPREES faculty in Ukraine and Russia are making Stetson's contributions to this global challenge a reality."
The working group will be led by Elizabeth Plantan, PhD, assistant professor of political science and a SPREES faculty member; and Martin Blackwell, PhD, visiting professor of history, director of the First-Year Seminar Program and a SPREES faculty member. Plantan is an expert on the comparative and international politics of China and Russia. Blackwell is an expert on the Soviet period and its aftermath, and he is the author of a monograph on Kyiv. The group will work through the academic, legal and political issues that must be addressed as the initiative moves forward.
Fundraising activities underway:
SPREES students are hosting an Eastern European Slavic folk music workshop and concert on Monday, April 11, at Stetson's campus in DeLand to raise funds for Razom for Ukraine. Read more on Stetson Today.
Hari Pulapaka, Stetson math professor and award-winning chef, a four-time semifinalist for the James Beard Award, will be cooking and curating a menu to raise money on Wednesday, May 4, for humanitarian relief for Ukraine. The Stetson University Ukraine Fundraiser Dinner will be held in partnership with SPREES, Pulapaka's Global Cooking School and other local partners. A portion of the funds will go to the Nova Mova Language School, a SPREES partner institution. More on Stetson Today.
Stetson University is already raising funds to provide initial financial support for Ukraine students and faculty this upcoming academic year.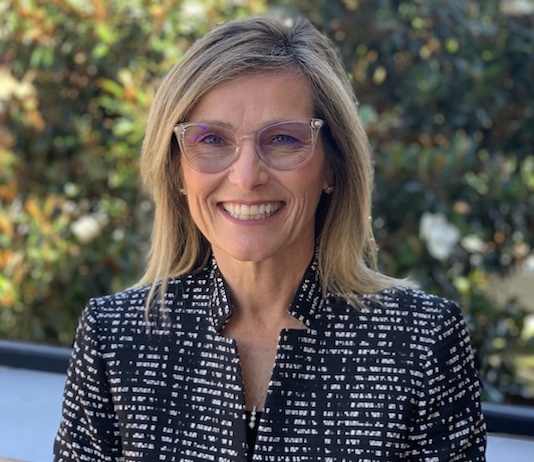 To help support displaced students from Ukraine, go here. To learn more, visit the Stetson University Supports Ukraine website.
"Our community has been just fantastic in coming forward to offer its assistance in raising funds to help support this effort," said Krista Bofill, vice president for Development and Alumni Engagement. "We really have come a long way in a short time, but there is still more to do."
About SPREES at Stetson
The Stetson Program in Russian, East European and Eurasian Studies trains students to analyze and interpret the territory, peoples, history, languages and cultures, and practices of the Eurasian landmass from a multidisciplinary perspective. The history of the program distinguishes Stetson among small colleges in the United States.
Half a century ago — soon after the start of the Cold War and the launching of Sputnik — Stetson University was designated as a center for the study of the Soviet Union and the Eastern Bloc, and the program was founded in 1958 by late eminent Russian Historian Serge Zenkovsky, PhD. For 50 years, SPREES has excelled at the study of history, geography, politics, economics and cultures in the countries that formed the Russian Empire and the Soviet Union. SPREES places an emphasis on experiential learning through study abroad and international internship opportunities. More about SPREES on its department website.