Meet new SGA President Ariana Motta and Vice President Erik Eisold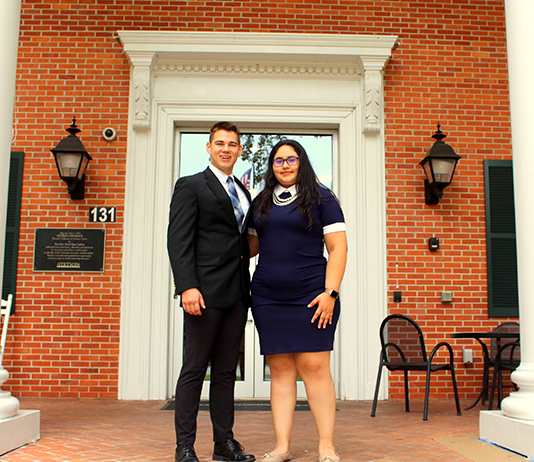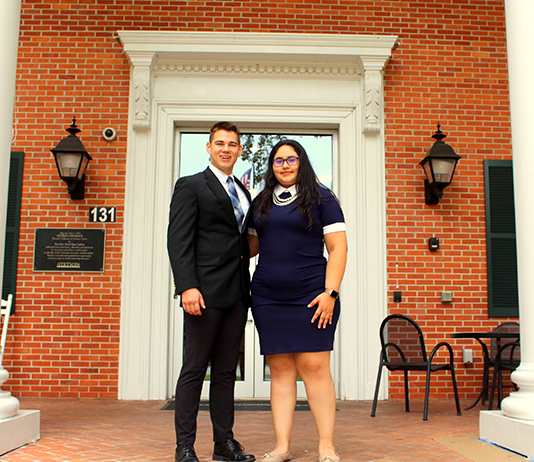 Recently elected Student Government Association President Ariana Motta and Vice President Erik Eisold say mental health and campus vibrancy will be the key issues during their administration, which officially began after the last day of Spring 2022 classes.
"Our biggest concern definitely is mental health," said Motta, a senior from Miami pursuing a double major in political science and philosophy. "Since COVID, we've seen a great decline in people's mental health. We want to stress to students that it's OK to not be OK, and find ways to improve mental health with our teachers and students. That may be through counseling services Stetson provides, but also through general campus vibrancy — improving campus life."
Added Eisold, a sophomore ROTC member from Naples majoring in business administration: The SGA can help "bring campus life back. We want to make sure that organizations are properly funded, because the SGA distributes money each semester, and if not more funding, then helping promote their events" through the SGA's Instagram and Facebook pages.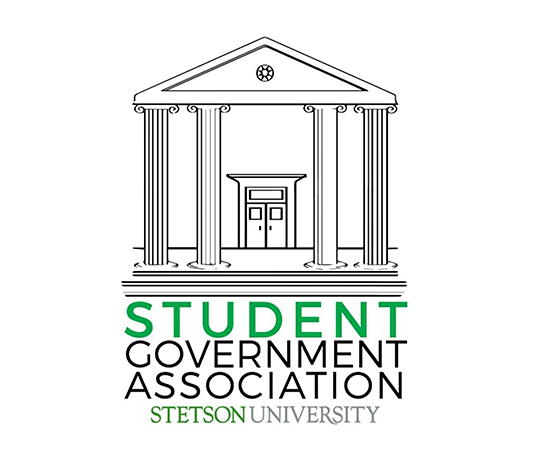 They would like to see more participation in Greek life, which once included about 40 percent of the student population but has since fallen, said Eisold. "Greek life is a great way for people to meet new friends and get involved. We talked to a large group of representatives from Greek life while we were campaigning, and we want to help them promote Rush Week and get new pledges."
The SGA also hopes to increase attendance at sporting events, possibly through an incentive program that would reward frequent attendees with goodies, such as a free hoodie or AirPods, Eisold said. "There's also been talk of bringing tailgates back."
"Obviously the safety of students" will be paramount, Motta said.
One challenge facing the SGA "is prioritizing our goals because there are a lot of areas that need to be discussed and improved," Motta said. "We're talking with Diversity and Inclusion. We're talking about accessibility for students with disabilities, and just in general more accessibility. We're talking about religious groups. There's so much more."
Motta is the U.S.-born daughter of Peruvian parents and the first in her family to attend college. She has worked at a Miami law firm since age 16 and is "very passionate about becoming a lawyer," she said. "My biggest dream is to become a Supreme Court chief justice."
She brings many strengths to the presidency, she said, such as being "a good listener. I'm diligent and I'm compassionate. Not to say that I've lived a rough childhood or anything like that, but I spent my summers in Peru and I've seen some very sad things. I still have family in Peru and COVID was terrible there. Even growing up in the U.S. and seeing social injustice, I've learned to be not just compassionate but proactive."
Motta has been involved with SGA since her first year, and also serves as Homecoming chair and Student Conduct Board chair.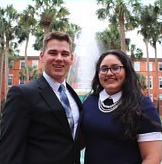 Eisold is a member of Stetson's College Republicans and was an SGA senator as a first-year student. He is undecided on whether he will pursue a career in finance while serving in the Army Reserve, or join the Army full time after graduation.
The son of a pastor, Eisold and his family pursued missionary work in Peru for five years.
"One of my top qualities is being outgoing — I love meeting new people, trying to work with them on initiatives," Eisold said. "I have that quality from my dad. I'm also very persistent — I work my hardest to make sure things get done. I got that from ROTC — just being a leader, leading by example."
Added Motta: "We want students to feel they are being heard. When I toured Stetson as a sophomore in high school, they were saying it's a community/family-oriented school. Our focus is to help with mental health and bring back the family aspect, the community aspect to Stetson."
–Rick de Yampert