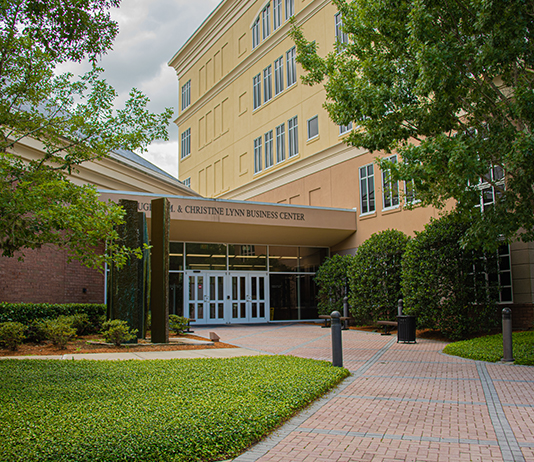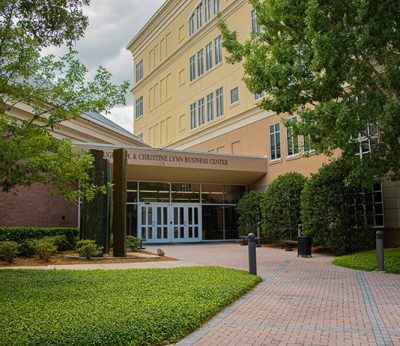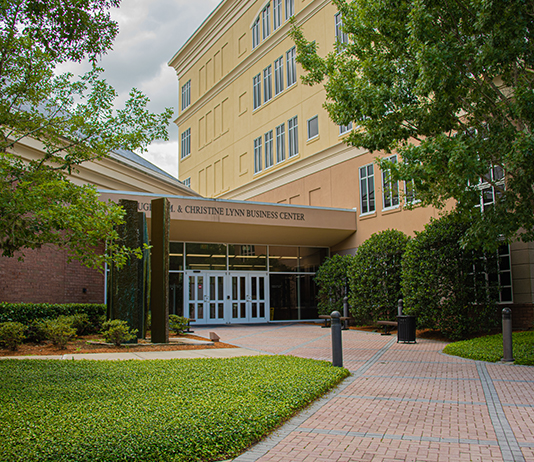 The recent induction of four new members into Stetson's Accounting Hall of Fame brings to mind the words of baseball legend Jackie Robinson: "A life is not important except in the impact it has on other lives." 
The common denominator among all the inductees: Each has lived a life of impact on multiple levels.
The Accounting Hall of Fame was established in 2016 to recognize retired alumni, faculty and benefactors for their career accomplishments, contributions to Stetson's accounting program, and contributions to the accounting profession.
"The Hall of Fame induction is an honor that recognizes people's contributions in a variety of different ways. Other than our Athletic Hall of Fame, we're the only department in the entire school that has a Hall of Fame," commented Mike Bitter, PhD, professor and chair of the accounting department. 
The inaugural class included nine members. Two were added in both 2017 and 2018.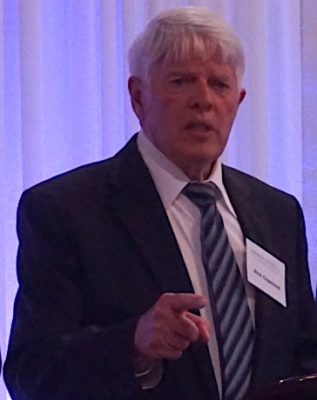 With input from the Accounting Board of Advisors and current Hall of Fame members, the accounting faculty selected the four new members, who were inducted in an April 20 ceremony. The new inductees are longtime Stetson accounting professor Rick Copeland, JD, LLM; Bill Cross '62; Donna Dugger de Peyster '81, MBA '94; and Lance Loria '72.
Copeland taught in Stetson's accounting department for 42 years, retiring in
2018. "He was a very popular professor," not only among accounting
students but also among pre-law students, Bitter noted, adding: "He had a unique and effective classroom style and innovative ways of conveying real-world material." Copeland has been a member of the Florida Bar Association for nearly 50 years.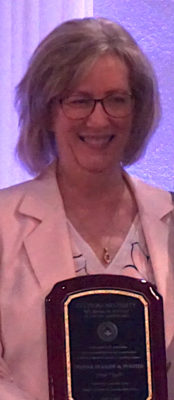 In de Peyster's case, she began in an entry-level position and ascended to deputy county manager and chief financial officer for Volusia County after receiving her bachelor's in accounting and master's in business administration from Stetson. She hired many Stetson interns along the way, according to Bitter, and she actively serves on the Board of Advisors.
Loria founded his own healthcare consulting firm, Loria and Associates, in 2002. "Lance spent his career in the healthcare space, primarily as a consultant, and working for international accounting firms, a large healthcare entity, and then for himself," Bitter said. "His contributions to the profession are significant, and Lance is very well-deserving of membership in the Hall."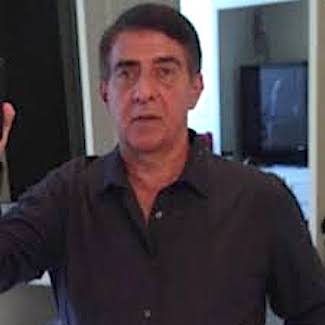 Though one criterion for Hall of Fame membership is retirement, an exception was made for Cross because "we don't think he's ever going to retire" despite being in his 80s, Bitter noted with a laugh. Cross continues to work part-time in his own practice, William H. Cross & Company, P.A., which he founded in 1975.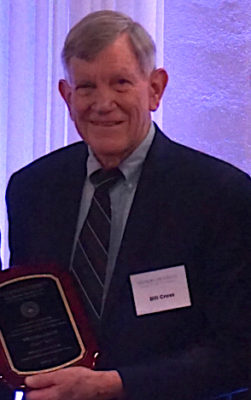 "Never in my wildest imagination did I ever think that this was a feat to be accomplished," Cross said about the honor.
The names of the new members have been added to a plaque recognizing all Accounting Hall of Fame members. The plaque is displayed in the M.E. Rinker, Sr. Institute of Tax and Accountancy in the Lynn Business Center.
The Accounting Department's stated mission is to provide an intellectually challenging undergraduate and graduate education that develops successful accounting professionals. Stetson is one of 189 worldwide with accreditation in both business and accounting with AACSB.
-Cheri Henderson