Celebration of Life service set for July 23 for Former Music Dean Jean West, DMA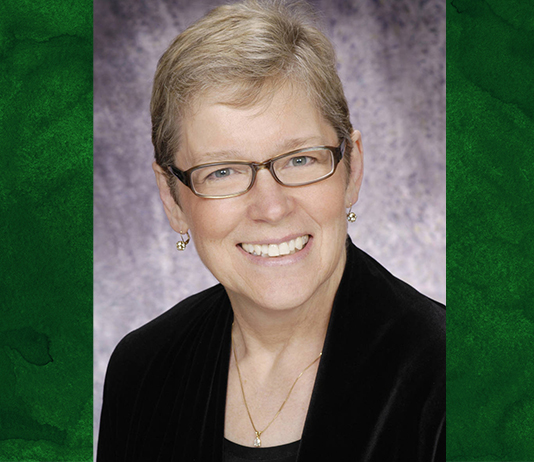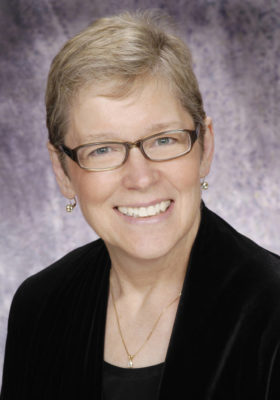 Jean West, DMA, served as Dean of Stetson University's School of Music for six years and founded the Community School of Music.
But she didn't talk about those personal achievements. Instead, she talked about her students and what they were able to accomplish through their hard work and dedication.
"My mother was a very humble person," said daughter Mary Rickman Palmer. "Her main purpose was teaching. She had a sense of gratitude for what her students were able to accomplish, more so than what she herself accomplished."
Jean Ohlsson West passed away June 17 at age 72 in DeLand. A Celebration of Life service will take place July 23 at First Presbyterian Church of DeLand.
West and her first husband, Michael Rickman, DMA, Professor Emeritus of Music, moved to DeLand in 1983 when he was hired to teach at Stetson. They raised a family in DeLand, including son Andrew Rickman, who works in Facilities Management at Stetson.
In 1985, West joined the faculty, too, teaching flute. By then, she had taught in various posts, including at California State University – Sacramento.
At Stetson, she started as an instructor of Music and founded the Community School of Music, which provides musical education in the community to all ages. She progressed to assistant professor of music, associate professor and then professor before becoming Associate Dean of the School of Music in 2004 and Dean from 2007 to 2013.
In 2013, she returned to teaching, her first love, and retired in 2015.
"Dr. Jean West had an illustrious career and was respected and admired by everyone who knew her," said Washington Garcia, DMA, Dean of the Stetson School of Music.
"Even though I only met Dr. West briefly, I was deeply moved by her kindness and commitment to helping others. Her academic and artistic legacy will live forever in all whose lives and careers were touched by her leadership, generosity and influence," he added.
Born Nov. 14, 1949, in Hastings, Nebraska, West graduated summa cum laude from James Madison University with a Bachelor of Music Education. She earned a master's degree and Doctor of Musical Arts, Flute Performance, from The Ohio State University.
In addition to her professional life, she was active in her church, First Presbyterian Church of DeLand, where she sang in the choir and played flute in services. She served as a deacon and an elder, and joined the Stephen Ministry, a church program that provides support and comfort to those in crisis. Her second husband, George A. West, a former jazz professor at Stetson, passed away in 2013.
The Celebration of Life of Jean West will be held Saturday, July 23, at 1 p.m. in the Sanctuary at First Presbyterian Church. Memorial donations may be made to First Presbyterian Church of DeLand's Stephen Ministry Program, 724 N. Woodland Blvd., DeLand, FL, 32720.