Faculty Tenure and Promotions Awarded For 2022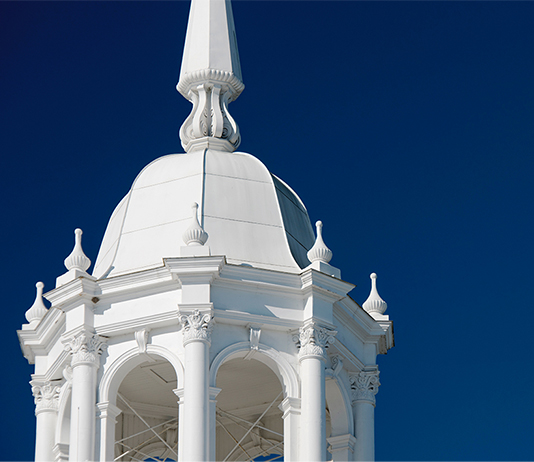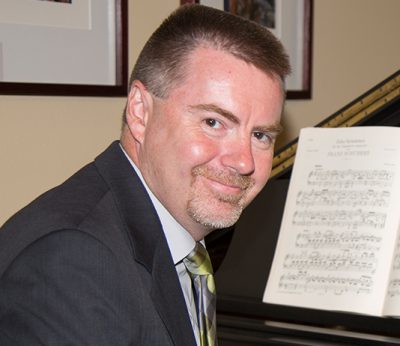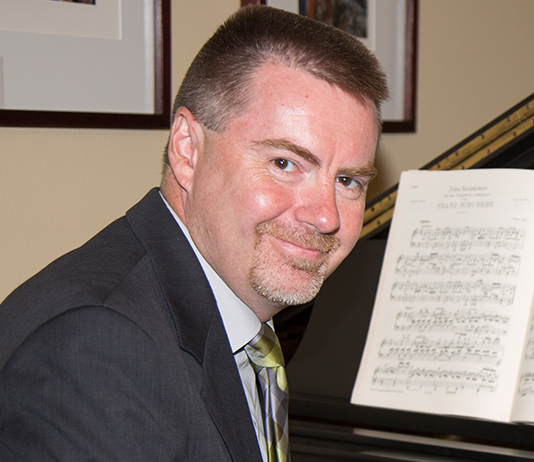 Seven members of Stetson's faculty recently earned tenure and/or promotion. The new status for these faculty will be effective August 2022 with the start of the 2022-2023 academic year.
"The tenure and promotion of these faculty demonstrate Stetson's continued commitment to accomplished scholars, amazing teachers and innovative librarians whose work with students epitomizes the student-centric approach to learning that we promise to our students," said Provost Noel Painter, PhD. "Our newest professors and associate professors represent Stetson's mission in action — a wonderful education; transformation through experiential learning; and an expanding awareness of the value for gaining knowledge beyond what might be comfortable and convenient, with the purpose of making a difference in this world."
Christopher deBodisco, PhD, Economics: Promoted to Associate Professor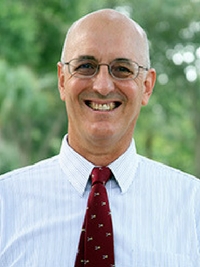 An environmental economist whose focus is water allocation issues in Florida and globally, deBodisco holds a doctorate in Economics from Vanderbilt University and a bachelor's degree from New College of the University of South Florida. After earning his doctorate, deBodisco conducted applied research on agricultural and public water demand at the Institute of Food and Agricultural Science at the University of Florida. More recently, he conducted a range of environmental policy analyses, such as the protection of Florida's source waters and optimal policies to mitigate damage from sea level rise for Florida's coastal communities, as an economic consultant in Orlando. His secondary interest is economic development, also with both local and global applications.
Michael Eskenazi, PhD, Psychology: Promoted to Associate Professor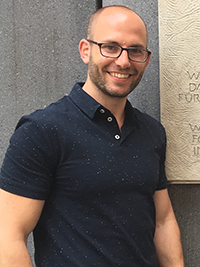 Eskenazi is the department's specialist in cognitive psychology, which focuses on the mental processes of attention, language, memory and perception. His specific area of research is in the process by which people identify and learn words during reading. Eskenazi completed his doctoral degree in experimental psychology at Kent State University. As an undergraduate, he was educated in the liberal arts tradition while majoring in psychology and Spanish. He enjoys working closely with students in his reading and eye-tracking lab and mentoring senior research projects. That research is conducted in the Reading Eye-Tracking and Individual Differences Lab (REAiD Lab).
Holley Lynch, PhD, Physics: Promoted to Associate Professor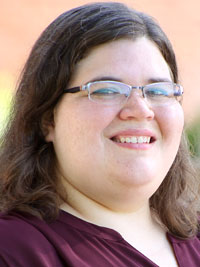 Lynch studies the physics of tissue migration. Her research involves both "wet" work with cells and computational work to automate data analysis and compare experimental data with physical models. Lynch not only has an extensive background in physics, but also has experience in a lab researching biological cells. She received her doctorate in physics from Vanderbilt University and worked as a postdoctoral researcher in bioengineering at the University of Pittsburgh. Her master's and bachelor's degrees are from Vanderbilt and Earlham College, respectively.
Melissa Parks, PhD, Teacher Education: Promoted to Associate Professor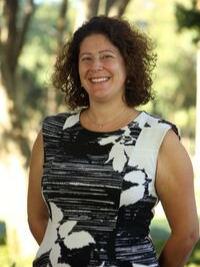 Previously, Parks was a National Board Certified elementary school teacher practicing in both Florida and Massachusetts. In addition to her teaching, she is an area director for the Florida Association of Science Teachers. She also has served on the Outstanding Science Trade Books Panel of the National Science Teaching Association and currently is serving on the Preschool-Elementary Science Teaching Panel of the National Science Teaching Association. She completed her undergraduate work with dual majors in elementary education and liberal studies at Westfield State University, and she earned her Master of Education degree from the University of Central Florida. Parks holds a doctorate in curriculum and instruction with a specialization in science education from Florida Atlantic University.
Steven Smallpage, PhD, Political Science: Promoted to Associate Professor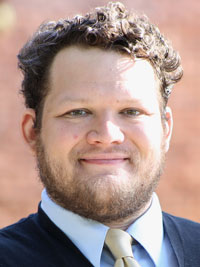 Broadly speaking, Smallpage's expertise is in how people (especially Americans) think about politics. In this way, his main areas of concern are both political psychology and political philosophy. He has been published extensively in the field of American political psychology. His current book project examines the historical, philosophical and empirical aspects of conspiracy thinking in the American mass public. Smallpage received his doctorate in political science from Michigan State University, and his master's and bachelor's degrees, respectively, from The University of Toronto and American University.
Jennifer Corbin, MLS, Library: Promoted to Associate Professor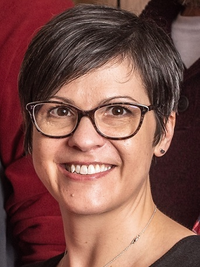 Also the director of Public Services, Corbin leads the duPont-Ball Library's public-facing services, including information literacy instruction, reference services, circulation, course reserves, interlibrary loan and stacks management. She also contributes to the library website and manages the library's Research Guides while teaching information literacy and library instruction workshops for students in all disciplines and class levels. In addition, she works closely with the library's dean and associate dean on administrative issues and planning. Corbin received her master's degree from Indiana University and her bachelor's degree from Purdue University.
Randall Croom, PhD, Management: Promoted to Associate Professor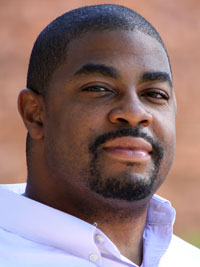 After completing undergraduate and graduate work at the Sybil C. Mobley School of Business and Industry at Florida A&M University, Croom worked in worked in private industry in product management for a life sciences company and in distribution management for a Fortune 100 retailer. Following his arrival at Stetson, his primary research interests have included investigating how individual differences, especially personality, influence human performance. Secondarily, Croom is interested in performance management, personal development, career management, personnel selection, compensation and a wide variety of other areas of management research. The recipient of the KPMG PhD Project Promising Young Educator Award, Croom is passionate about innovation in instruction and helping students connect theory to practice.