Opening Convocation 2022: All Together Now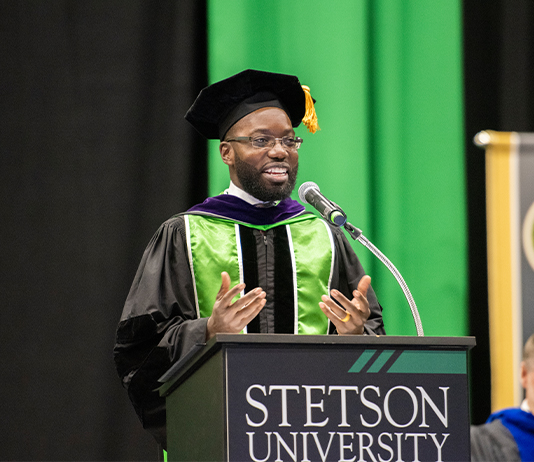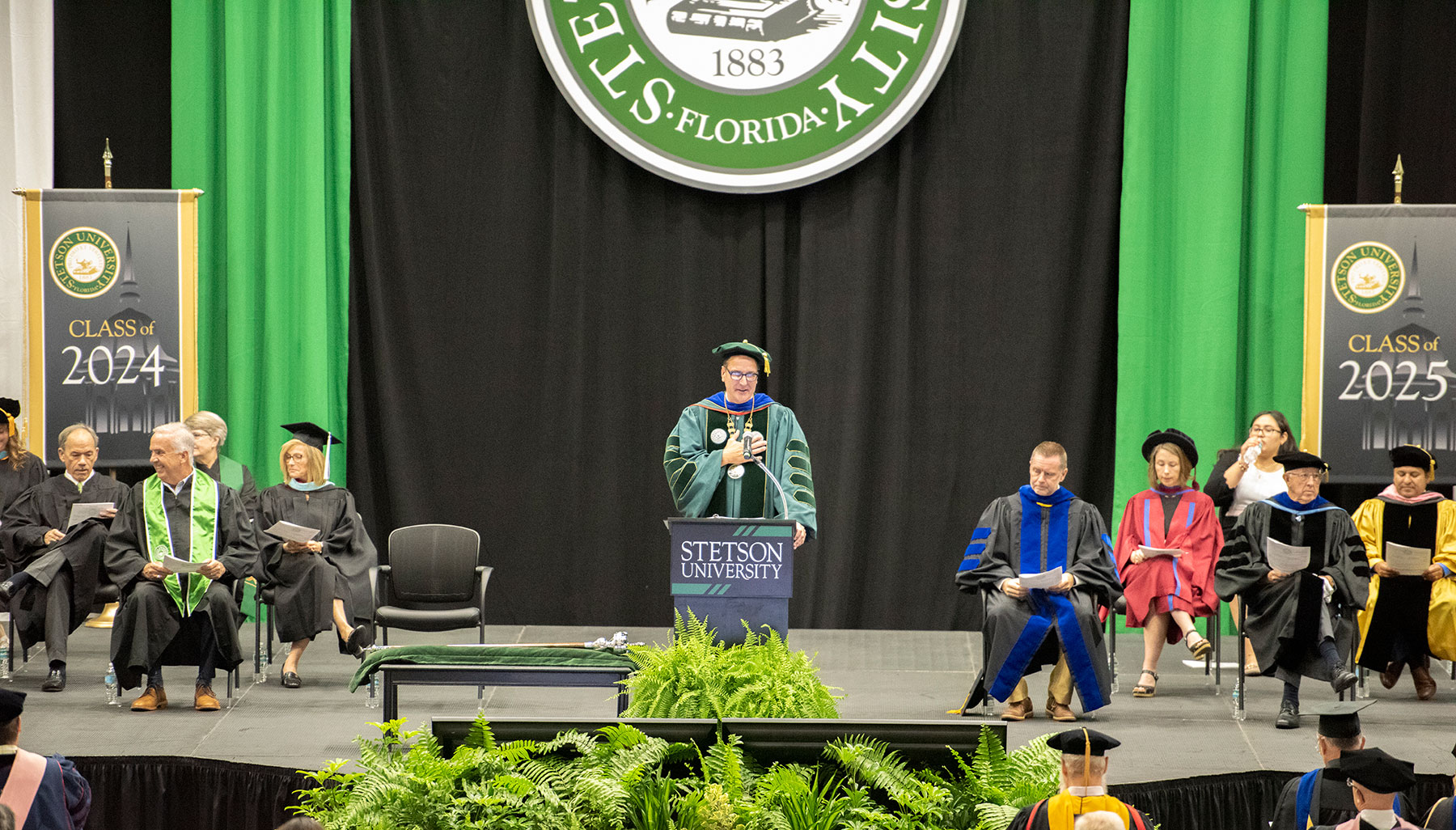 "It's so wonderful to have our campus alive again, as our community comes back together."
With that, President Christopher F. Roellke, PhD, welcomed students, faculty, staff, trustees and community guests to the University's opening Convocation on Wednesday, Aug. 17, held at the Edmunds Center.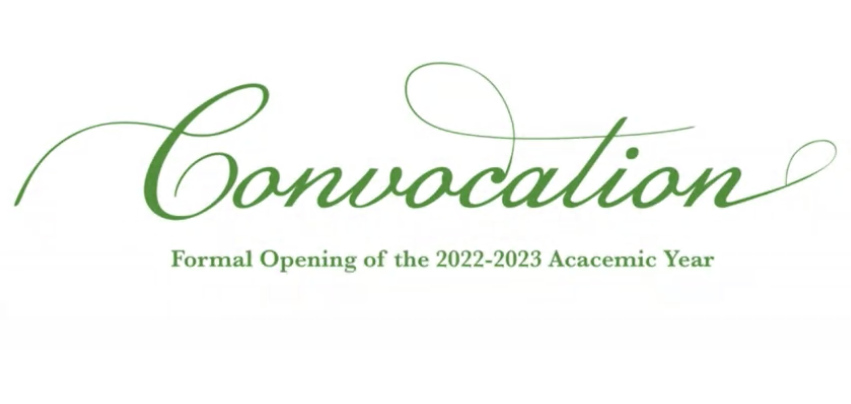 Togetherness was the common theme spoken throughout this year's Convocation, as the Stetson community came together in-person after two and half years of a pandemic. "I am, and I know you are, looking forward to this year in a living and learning environment that is fully engaged, vibrant and together in-person. This is what Stetson does best," Roellke said in welcoming the crowd.
Working together, he said, "Stetson's Development team, students and colleagues raised more than $52 million for scholarships, academic support and facility improvements." The donations set a record for the University in the 2021-22 fiscal year, ending June 30.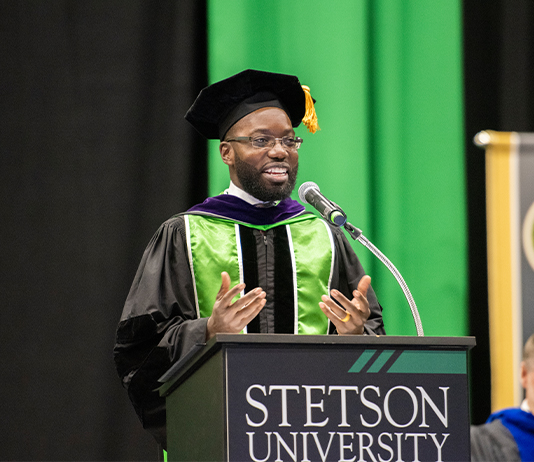 Keynote speaker, University Trustee Michael T. Davis '05, JD '08, drove home the theme of togetherness. Davis encouraged the students to build relationships with their professors and embrace the diversity of their classmates to learn and grow beyond the boundaries of the pandemic experiences and social biases.
Davis, a partner with Kuehne Davis Law in Miami, holds the unique distinction of serving as student body president of both schools and the first black president of the undergraduate student body. After graduation from law school, he clerked for a U.S. District judge and then served in the Appellate Division of the Miami-Dade Public Defender's Office, representing indigent criminal defendants.
As an undergraduate president, he led efforts to create projects that encouraged better citizenship, ranging from protecting students from identity theft to forming a Disability Rights Committee.
"If we are to grow as a nation, your generation will have to decide to set aside differences, turn away from demonization of differences, and teach yourself to listen and find common ground," Davis said.
In his conclusion, he advised the students to "choose civil discourse and put aside name calling and be the future hope our democracy needs to thrive."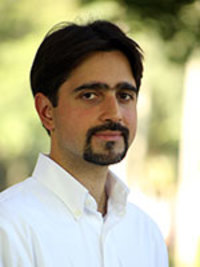 Daniil Zavlunov, PhD, associate professor of Music, was the first faculty member at Stetson to receive the McEniry Award, Stetson's top award for faculty, and the Hand Award for Research, Creative, and Professional Activity in the same year.
Speaking on a pre-recorded video, Zavlunov urged students to develop and cultivate "empathy, respect and tolerance," so that they may come together as a close-knit community.
"At no other point in your life will you be surrounded by so many people at such close quarters who care about you so deeply."
–Alicia Scott