Stetson's "Very Accomplished" Class of 2026 Arrives on Move-in Day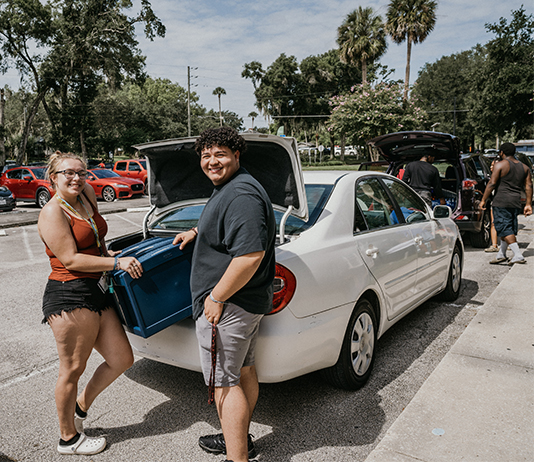 Stetson University's incoming class this fall includes a student who has an alpaca farm, a nationally accomplished gymnast, a published author and a reptile breeder.
The Class of 2026 comes from many different backgrounds with many achievements. They are valedictorians, salutatorians, and accomplished musicians and athletes.
The new students and their families lined up before 8 a.m. Saturday for Move-in Day, using a drive-thru check-in that started with the COVID-19 pandemic. Among those welcoming them was university President Christopher F. Roellke, PhD.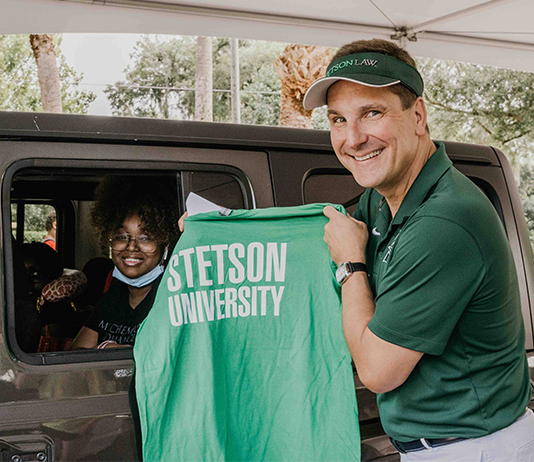 "This is my favorite day of the year," Roellke said. "We're welcoming new Hatter families and students to our campus.
"We're really excited about this class," he added. "They're coming to us from all over the country and all over the world, a very accomplished group and, of course, we're so thrilled to have them back here in person because this group of young people has experienced extraordinary difficulty and challenges over the last couple years."
New student Tierra Thomas of New York was greeted by the university president and said it was a nice, comfortable experience. "It gives you a sense of a family," she said. She plans to major in Stetson's Digital Arts program, which was ranked as one of the best programs for Game Design in the country for 2022.
Jessica Day, executive director of Residential Living & Learning, said 455 new and returning students already had checked in and were living on campus by Move-in Day, including student athletes, resident assistants and ROTC cadets.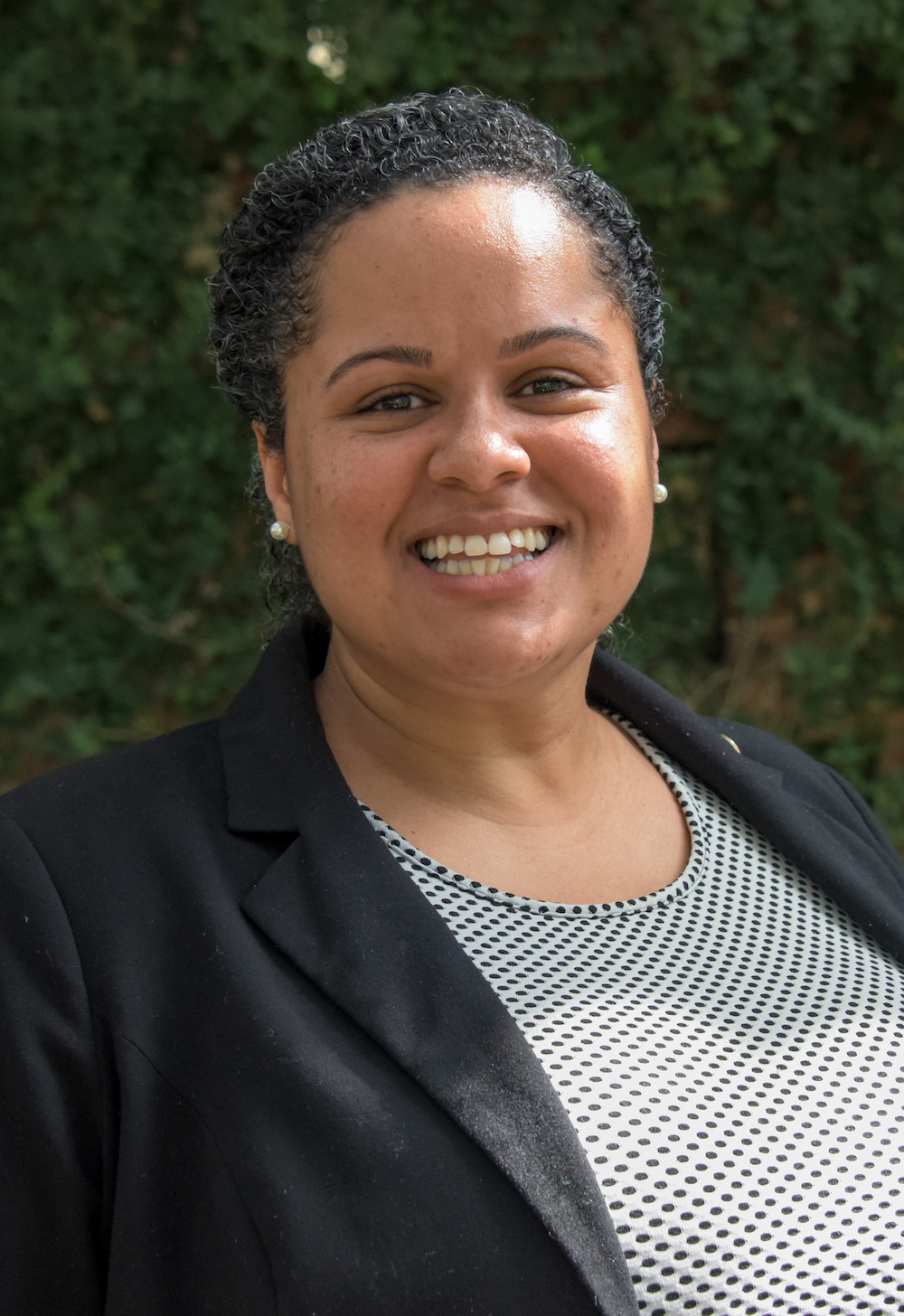 Returning students will move in beginning Sunday, Aug. 14, and continue arriving until classes begin Thursday, Aug. 18.
"This group of students is so warm, welcoming and flexible," Day said. "The families that I've talked to on the phone, they're ready to be Hatters. They're excited and eager about being here."
While students were gone for the summer, Stetson was busy making upgrades and improvements to on-campus housing. Houses 1-7, which are used by sororities and the fraternity Pi Kappa Phi, received brand-new residential furniture. Houses A through E, which are used by fraternities and for all-male housing, received fresh coats of exterior paint. And Carson-Hollis Hall received a new metal roof.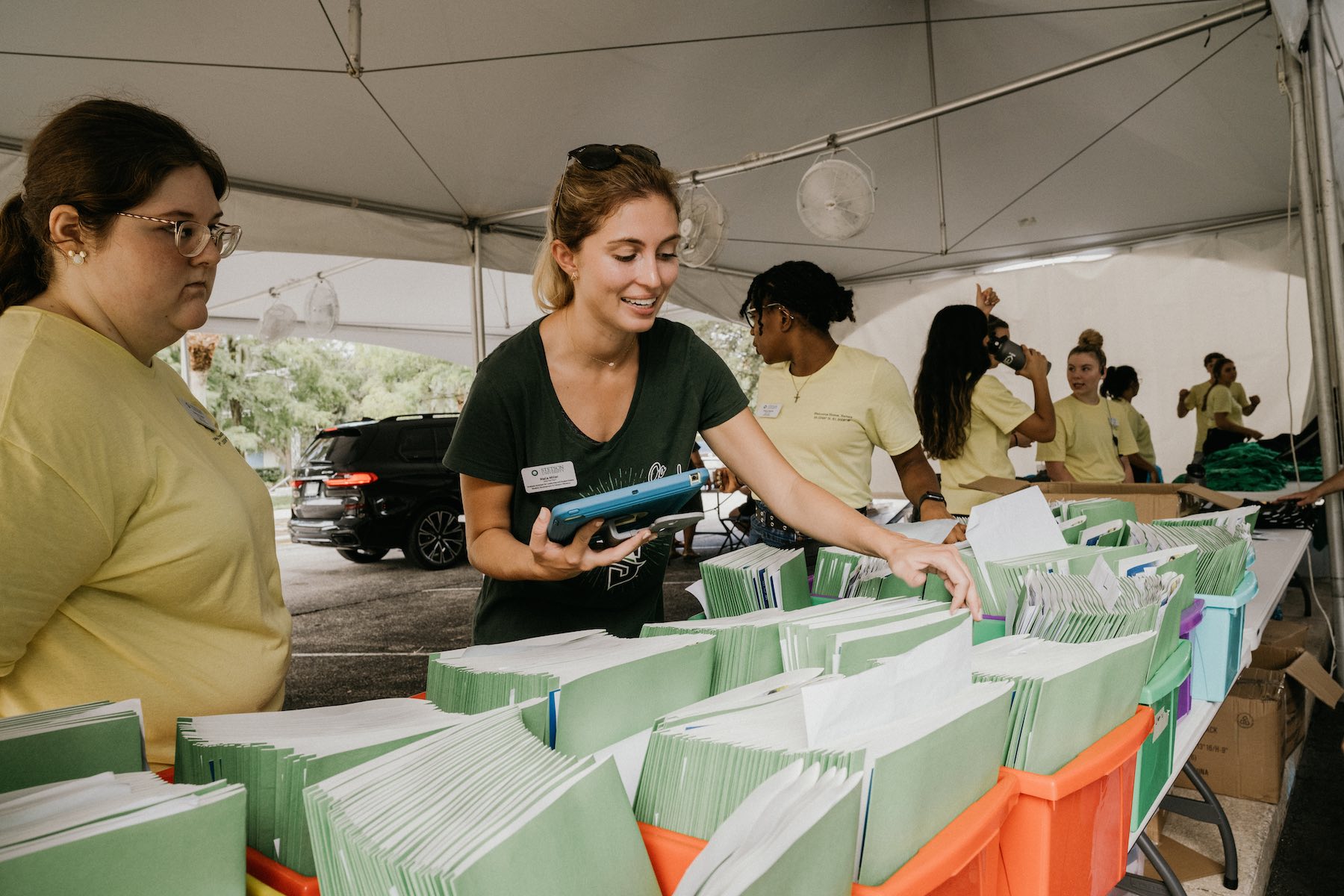 Some of the arriving students said they woke up early Saturday, excited that Move-in Day was finally here.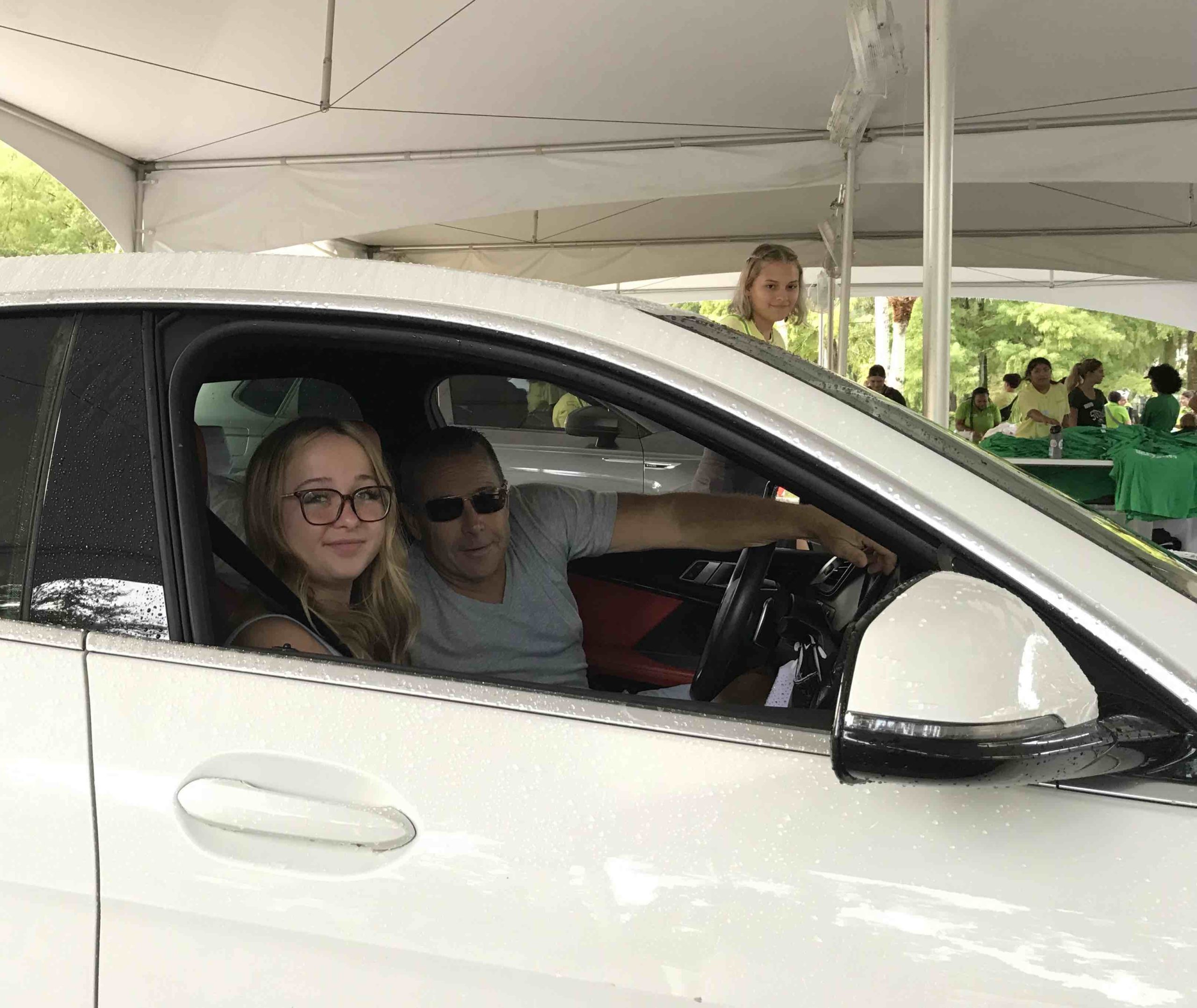 Savannah Gagnon from Connecticut and her father Richard were first in line to check in Saturday morning. Savannah plans to major in political science and then attend Stetson College of Law.
"I had two friends down here," she said about her decision to attend Stetson, "and I love the weather down here. It's a lot better. I love everything about the school."
Rosaileen Vega drove from her home in Orlando, although she's originally from Puerto Rico. She will be an entrepreneurship major and hopes to open her own boutique someday.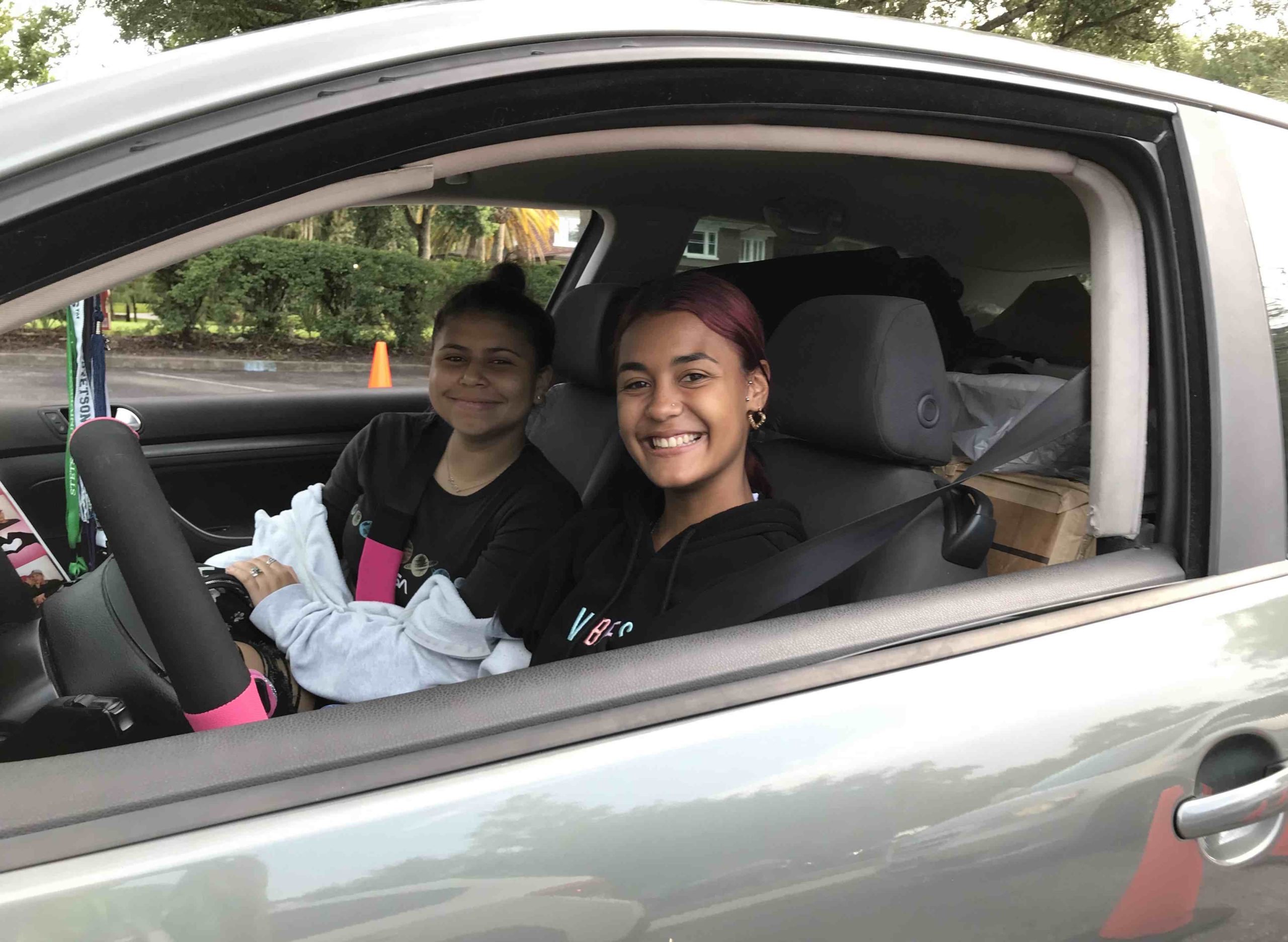 "I just love the school's vibe and how it's a small school," she said.
By day's end, an estimated 450 students were expected to arrive on Move-in Day, receiving Stetson T-shirts, other Stetson swag and welcome information at the drive-thru check-in.
Located in the Lynn Business Center parking lot, the check-in staff saw a steady stream of cars into Saturday afternoon and moved them efficiently through the process. President Roellke surveyed the scene as ABBA, the Village People and other popular artists played over loudspeakers.
"I am so impressed with our student helpers and our Campus Life staff," he said. "They're doing an amazing job welcoming these families and students here."
-Cory Lancaster