Meet New DeLand Mayor Chris Cloudman '12 MBA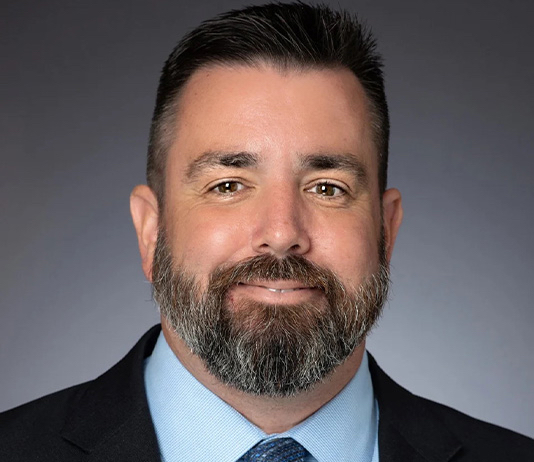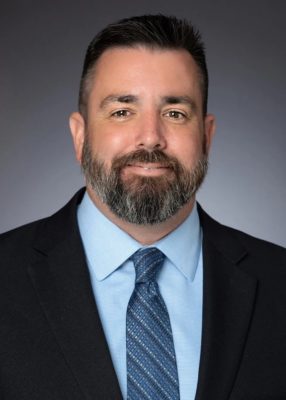 Stetson's close relationship with the City of DeLand certainly won't end with the departure of the popular Bob Apgar, the city's mayor for the past 21 years. In fact, it could grow even stronger.
In mid-November, Apgar, who did not seek reelection, passed the reigns to one of the university's own, Chris Cloudman. Not only is Cloudman from Stetson's MBA Class of 2012, but he's also been a fixture on campus since 2009.
So, while Apgar spent more than two decades as an advocate in Stetson's corner, Cloudman has literally been walking the university's grounds — first as associate director of Boundless Learning for seven years before remaining as an energy specialist for Cenergistic, a contractor company for Stetson.
Since 2015, Cenergistic has been working with Stetson to help reduce energy and water consumption, with Cloudman at the forefront of those efforts. And, by the way, positive results were almost instant. From 2014 to 2016, Stetson reduced energy usage and water consumption by more than 11%, despite adding more students and buildings. Similarly, from July to December 2016, energy and water usage decreased more than 15%, even with the opening of the Marshall & Vera Lea Rinker Welcome Center.
Not coincidentally, it was a desire to enhance the community that drove Cloudman to run for mayor, where he received 58% of the vote to defeat Reggie Williams (a resident of DeLand since 1971).
'Integrity, Transparency, Compassion and Purpose'
"My wife [Megan] and I truly love DeLand and the people and places that make this the best place on Earth to raise our daughters [Emily and Isobel]," Cloudman said. "I have served to protect our sense of community as we grow, and have continued to listen learn and approach every issue with an open mind. With the retirement of our longtime mayor, we saw the need for an experienced community servant to fill the role and lead our city with integrity, transparency, compassion and purpose."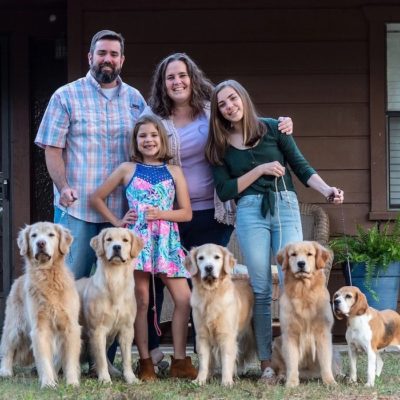 Cloudman served four years on the city's Planning Board before being appointed to Seat 4 of the City Commission in 2014. He also represented DeLand on the River to Sea Transportation Planning Organization Board, the East Central Florida Regional Planning Council, the River of Lakes Heritage Corridor Management Entity, the Florida League of Cities Transportation and Intergovernmental Legislative Policy Committee, the Florida Metropolitan Planning Organization Advisory Council, and the Florida Municipal Pension Trust Fund.
Additionally, Cloudman is a recent past president of the Rotary Club of Downtown DeLand and has served as a mentor and advisory committee chair of the FUTURES Foundation Take Stock in Children Program, among other volunteer activities.
"Giving of your time, talent and treasure for the betterment of those around you is something that was instilled in me from an early age," Cloudman continued. "I never imagined that I would one day be considered a politician, and prefer to think of myself as a public servant."
For starters, Cloudman plans to approach the job of mayor holistically, as in all people. The mayoral role is part time. He will chair City Commission meetings; the term is four years.
"It is important that I represent the entire community and the best interest for all of our residents," he explained. "Our city is rich in history, culture and tradition, and we must honor and respect that as we balance healthy growth that complements that character."
A Focus on Youth
Further, Cloudman wants to encourage greater involvement, as well as have that involvement acknowledged. "I want to make sure that every voice in DeLand is heard/represented, and we will seek ways to engage with more of our community," said Cloudman, a 2001 graduate of the University Florida.
"One section of our population I will focus on first is our youth, because they are the future of the city. A thriving community will ensure that the next generation of leaders want to remain or return to raise their own children and to build their own businesses. I plan to establish a Mayor's Youth Council within the next year, giving them a collective voice and an opportunity to help guide the city in the right direction."
As for Stetson, Cloudman leaves no doubt regarding his Hatters heart. Although Stetson's contract with Cenergistic is scheduled to expire June 30, leaving the campus isn't on his agenda.
"I will definitely be remaining at Stetson," Cloudman said. " … I will be with Stetson for the foreseeable future."
And that's very good news for the university.
-Michael Candelaria