You're Invited: Roland George Investments Program Public Trustee Meeting on Wednesday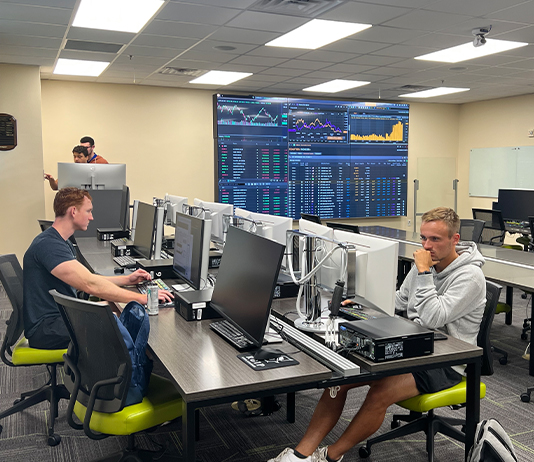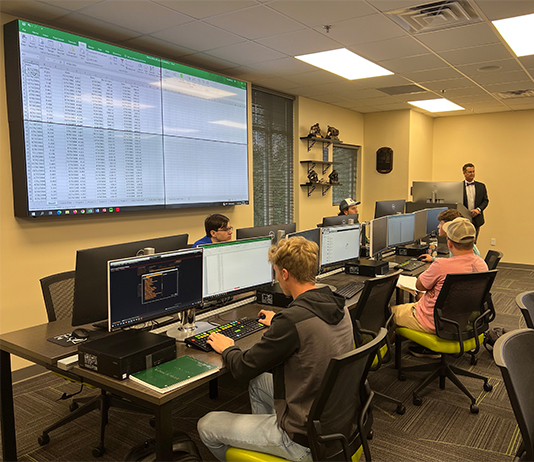 Stetson University's Roland George Investments Program (RGIP) will host a Public Trustee Meeting on Wednesday, Nov. 16, where students will present their stock recommendations for approval by the RGIP trustees.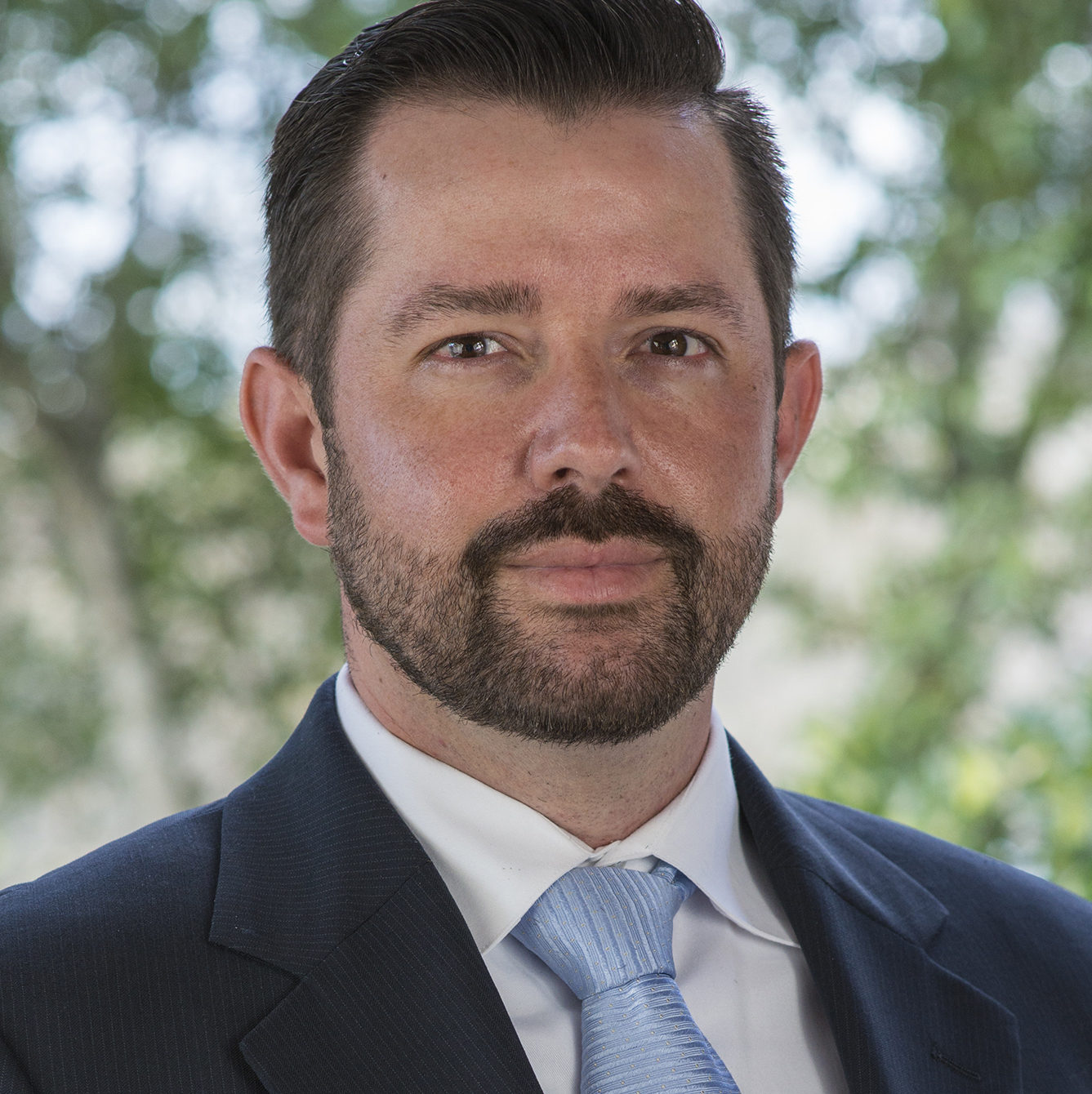 "We are all excited to have this event on campus. The last RGIP showcase was in 2019. This fall, we have expanded our RGIP lab to accommodate more students," said Matthew Hurst, PhD, associate professor of Finance and director of the Roland and Sarah George Institute.
RGIP students have researched and will defend stock recommendations for Extra Space Storage Inc. (EXR), PayPal (PYPL), Royal Bank of Canada (RBC), James Hardie Industries (JHX) and Honeywell International (HON) for the Roland George Growth Fund.
The recommendations will be followed by a question-and-answer session between the trustees and the audience. The trustees will then vote on each recommendation at the end of the meeting.
The meeting is open to the public, free of charge, and will be held 6-8:30 p.m. in the Carlton Union Building (CUB), Stetson Room 230, at 131 E. Minnesota Ave., on Stetson's DeLand campus. Cultural Credit will be available.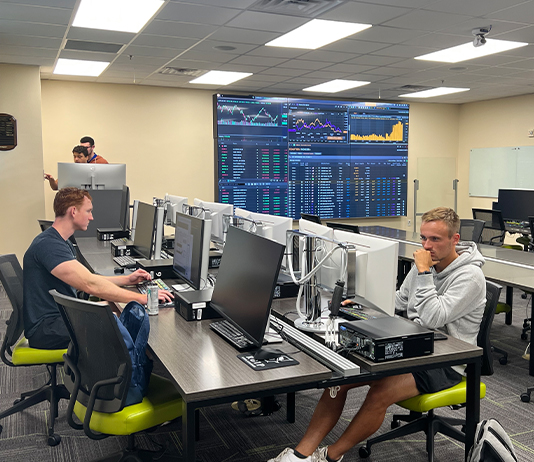 Known as one of the nation's oldest and best market performancers, the student-directed RGIP is a pioneering initiative in which students manage a real portfolio made up of $5 million in stocks and bonds during their senior year.
The students base their recommendations on research tools and data services such as Bloomberg, Reuters, Morningstar and Baseline.
For further information, contact Matthew Hurst, PhD, by email at [email protected].
Disclaimer: The Roland George Investments Program and students affiliated with the program are not Registered Investment Advisors. As a result, any information contained herein or presented at an RGIP event should not be construed as investment advice.
– Alicia Scott