The Return of Luke Brown: 'Blessed to Be Here'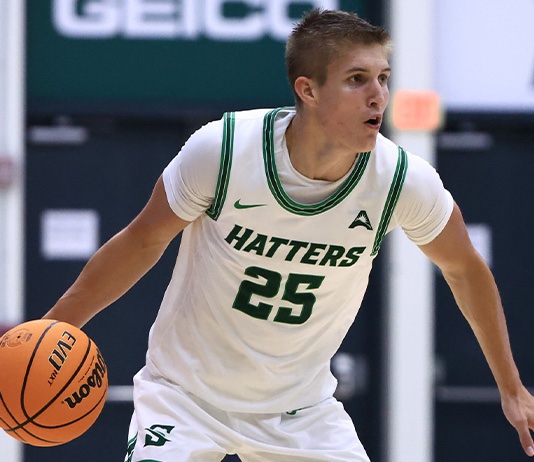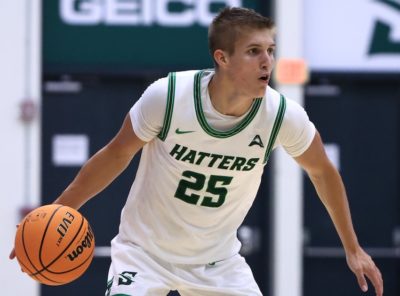 Mark it down: Nov. 7 in Tallahassee versus Florida State was the game that first turned heads. That's when the upstart Stetson Hatters defeated the Seminoles on their own home court, 83-74.
Further, Luke Brown, a smallish guard with a lightning-quick shot, was the shooting star, scoring 27 points, including seven baskets from long distance in front a stunned crowd as well as players in garnet and gold.
Luke Brown? Yes, that Luke Brown.
Hatters fans might be somewhat familiar with his story. Yet, it's still likely to amaze.
The ESPN docu-version: An undersized, small-town player tallies the fourth highest scoring total in Indiana state high school history — 3,011 points (31.7 points per game as a senior in 2020-2021, 35.0 points per game as a junior, 32.3 points per game as a sophomore and 27.8 points per game as a freshman). He becomes the fastest player in Indiana high school history to 1,000, 2,000 and 3,000 points. Also he amasses 599 career assists, ranking ninth in state history, for Blackford High in Hartford City (population of about 6,000).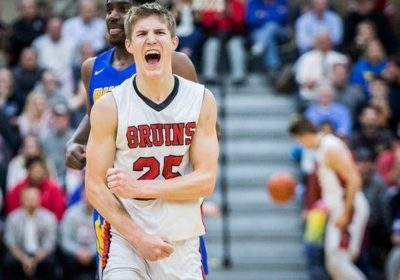 Nonetheless, he gets overlooked by colleges at the onset of COVID-19, largely because of his comparatively slight stature (6-foot-1, 170 pounds). Sight unseen, he signs to play for Stetson in 2021 — choosing the Hatters from among more than 15 Division I offers — but leaves shortly after arriving on campus that summer. He never plays for Stetson and transfers to Ball State University, back in Indiana. He plays sparingly at Ball State then returns to Stetson this season. And at the start of this season, in popular sports vernacular, he and his teammates shock the world.
Now for some rewind and review: Brown's initial campus discontent at Stetson can be traced to odd timing and a struggle with obsessive-compulsive disorder. His arrival in DeLand coincided with construction work being done at the Edmunds Center, which greatly limited court availability. Growing up, Brown's OCD drove him to train in a gym hour upon hour, day after day — not coincidentally turning himself into a shooting star. With the gym often closed, that wasn't possible at Stetson, a place he had never visited prior to showing up. Homesick and medically uncomfortable, Brown departed for a more familiar setting.
"It hurt my anxiety a lot," he openly said late this November about the situation. "It hindered me for sure, but I had a lot of other things going on, just mentally, and I can say my doctors had done a great job of helping me. I'm a completely different person than I was last year. I feel better."
At Ball State last season, he saw action in 18 games, averaging 12.4 minutes per game. Those weren't horrible numbers, but when the head coach was fired, Brown decided to transfer. Never forgetting Stetson, and seeking another chance, he returned, even with personal assurances to Stetson's Board of Trustees that this time would be different.
Notably, in October Stetson created a panel of first-year student-athletes, with a focus on aiding the transition to the DeLand campus. According to Athletics Director Jeff Altier, while all of the student-athletes were outstanding, "perhaps Luke Brown was the most candid."
Given his scoring spree at FSU, perhaps "uncanny" is a fit, too.
Returning with a Friend
Still, there's more to the story. Brown didn't return to campus alone. He was joined by another Indiana hotshot, Jalen Blackmon, a summer-league teammate of Brown's back then whose scoring prowess in high school nearly matched Brown's. Blackmon ranks 18th all-time in Indiana high school basketball career scoring, with 2,269 points, despite only playing eight games during his junior season. He averaged 33.5 points as a senior in 2020-2021. In his 83-game high school career, he averaged 27.3 points. The duo played a mere 18 miles apart in high school and graduated the same year, with Blackmon playing at larger Marion High.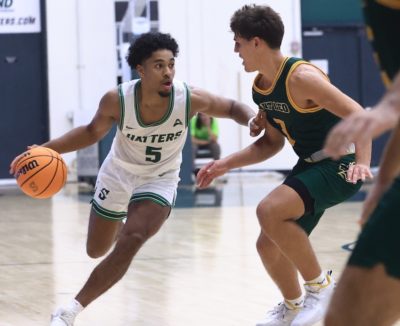 A bit taller than Brown at 6-3, Blackmon is a transfer from Grand Canyon University. There, he played in 23 games as a freshman last season, averaging slightly more than eight minutes per game. This season, he's already scored a high of 21 points in a game against Niagara University.
That's right; Brown and Blackmon are teammates at Stetson.
The result: The duo is part of a talented roster that could very much surprise in the ASUN Conference this season. Aside from FSU in the early season, the Hatters beat in-state University of South Florida in Tampa and acquitted themselves well in splitting two difficult games in Dublin, Ireland.
At the same time, Brown and Blackmon are beginning to make a name for themselves. Again.
"Two of the top all-time leading scorers in Indiana high school basketball are now at Stetson, on the same team!" Altier literally gushed. "This is incredible statement about the respect that our head coach Donnie Jones has in the world of college basketball. His genuine and sincere personality, coaching accomplishments, and Stetson's commitment to provide an experience of a lifetime is what attracts these gifted athletes."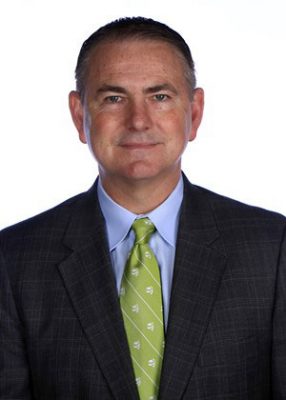 Indeed, it's been widely reported, particularly in Indiana, that Jones' grace after losing Brown a year ago, in the end, scored major points for Stetson. Following Brown's original signing with Stetson, Jones had this to say: "Luke's got an edge to how he plays. He's the classic overachiever, the underdog. He wakes up every day with something to prove. Luke is a point guard, but he can really shoot the ball. He can run a team — pass, score, whatever is needed. Even though he's a prolific scorer, he's also able to come into a program and simply run a team. … He's also a leader."
Brown, however, never suited up for the coach.
Jones downplays his role in re-recruiting Brown and in attracting Blackmon, saying it was mostly about "getting the right kids."
"It's almost really like their freshman year," Jones said. "… They're both very talented. Both of them can score. Obviously, they're terrific shooters, and both are from a great basketball state. I think this is how we want to build our [basketball] culture — with these type of kids."
'Love the Coaches Here' … 'Just Really Comfortable'
At the close of a recent practice Brown was all smiles, talking about his second opportunity at Stetson. "I love the coaches here," he said. "That's why I'm back here. I want to showcase my talents and win, and put this school at the top."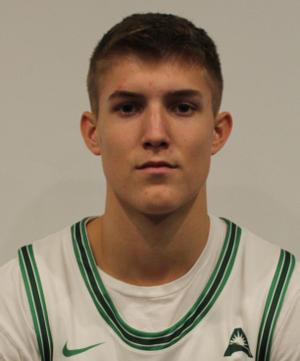 He also acknowledges that he's intent on proving his doubters wrong, those who believed he was too small to play big-time basketball. "Oh yeah, sure. I've always played with a chip on my shoulder. Even in high school [I heard the doubts]," he said.
Blackmon comes from a basketball family. His father, James Blackmon Sr., was named an All-American at the same high school (Marion High) and went on to star at the University of Kentucky before playing professionally. (He was Jalen's coach at Marion.) Blackmon's brother, James Jr., also was a high school All-American before playing at Indiana University and professionally.
For Jalen, Grand Canyon University seemed to represent his best opportunity out of high school. The team was coached by Bryce Drew, an Indiana state legend and a former star at Valparaiso University (in Indiana). However, the Grand Canyon team was especially deep with talent, and Blackmon was 12th on the roster in minutes played.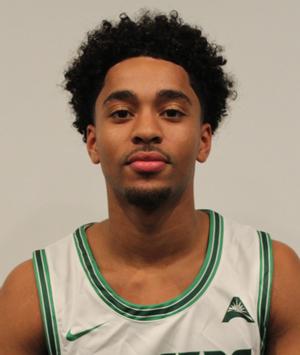 Of course, having played in the same circles in high school, Brown and Blackmon were friends. And, as the recruiting stories go, they shared notes about colleges, each stating they chose Stetson separately.
"I'm just really comfortable with Coach Jones. I really have a lot of trust in him, and my family had a lot of trust in him. … Getting a chance to come out and play here has been special," Blackmon commented, adding that Jones "doesn't mind me playing my game."
And so, there just might be something special happening these days at the Edmunds Center. Not to be neglected, several others on the Hatters roster are well-rounded and experienced. So, the Hatters are far from a two-man show. Yet, Stetson's Indiana story is difficult to deny, and it has the makings of real drama.
The season will unfold to tell that story, but Brown's parting words are worth noting: "We have a lot of guys that can produce and none of us are scared. … This is a whole new team, whole new year, and we're ready to win.
"We just gotta keep grinding. … I think this is a God thing. I'm blessed to be here."
-Michael Candelaria