Celebrating Black History Month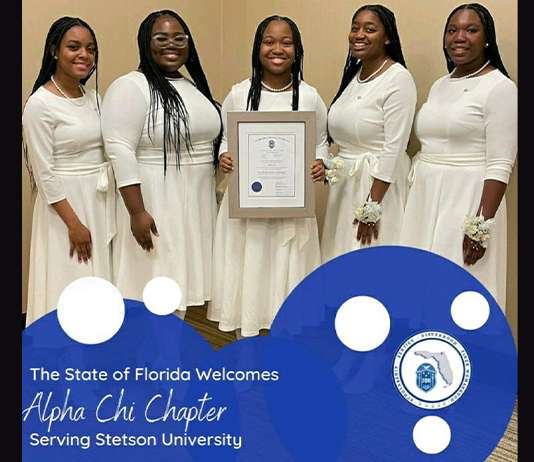 Note: Each day during February, Stetson will highlight a different reason for the university to celebrate Black History Month.
Stetson Welcomes New 'Divine 9' Sorority: Zeta Phi Beta
Posted Feb. 1, 2023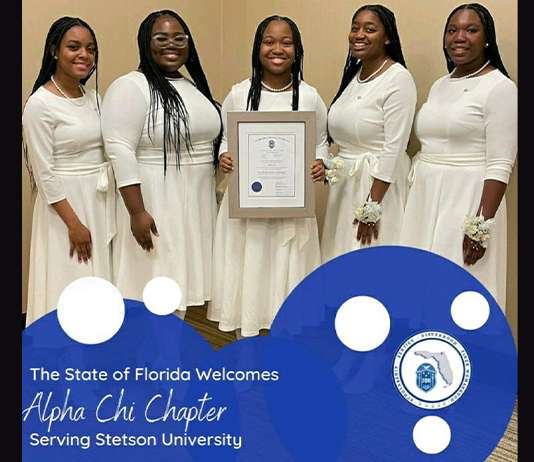 Stetson University officially added a new sorority – Zeta Phi Beta – to its Greek affiliates and initiated five new members in its ranks.
Zeta Phi Beta is part of the National Pan-Hellenic Council (NPHC), also known as the Divine Nine (D9), which encompasses the nine historically black fraternities and sororities. Its motto is: "A community-conscious, action-oriented organization." And that is what the sorority fully intends to be at Stetson.
"Having a sorority such as Zeta Phi Beta on our campus opens doors for more students to experience Greek life," said Renee DuBois, associate director of Fraternity & Sorority Involvement and Student Organizations. "The traditions and history the Divine Nine holds are so special. For our campus to be able to witness and participate in those experiences is amazing."
"Being able to charter a chapter and make history has been amazing all on its own. Not many people will be able to say that they were able to charter a chapter of the greatest and finest sorority in the world," said Dan'Nyija Huey, the chapter's newly installed president.
Huey, a Policial Science and History double-major junior from Winter Garden, Florida, added that her favorite part about being a member of the Alpha Chi Chapter of Zeta Phi Beta is the people – everyone she has met so far through Zeta. "What is unique about Zeta Phi Beta is that we are the only sorority that is constitutionally bounded to a fraternity," explained Huey. "So, when we had our new member presentation, we were not only greeted by other members of Zeta Phi Beta, but also by members of Phi Beta Sigma. It really is one big family."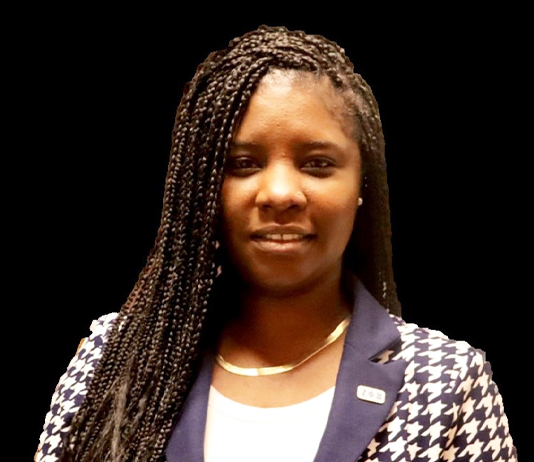 The newest inductees are mentored by a chapter undergraduate advisor, DiAnna Montfort, EdD, who serves as a liaison between the undergraduate chapter and the graduate chapter. Montfort said the Stetson administration has been extremely supportive in making sure the transition was smooth and welcoming. Also, she explained the chapter's goals are being set, and there are remarkable plans and opportunities before them.
"We plan to grow membership and increase our community service outreach in the DeLand area," she said. "We plan to educate the Stetson community, and make a positive impact on the lives of those we serve. Zeta Phi Beta Sorority Inc is a social-action, community-conscious organization that has 103 years of serving the community. Community service is a top priority.
"In the words of one of our founders, Viola Tyler, 'There is a Zeta in a girl regardless of race, creed or color, who has high standards and principles, a good scholarly average, and an active interest in all things that she undertakes to accomplish.' Any young woman who upholds the principles of scholarship, service, sisterhood and Finer Womanhood with at least 12 credit hours and a 2.75 GPA is welcome."
According to Montfort, now is a time to learn more about the Zeta Phi Beta organization, participate in service projects and build bonds with those in the sisterhood.
"For someone interested in Zeta Phi Beta Sorority, I would highly recommend that they do their research and get to know the ladies on campus," she commented. "We are an organization of many firsts. As Dan'Nyija mentioned, we are the first and only sorority to be constitutionally bound to a fraternity, Phi Beta Sigma. We were the first to charter a chapter in Africa and the first to form auxiliary groups."
Those interested in joining Zeta Phi Beta should contact Christie St. Vil, MIP coordinator, at [email protected] for more information.
-Trish Wieland
Notable Firsts
Posted Feb. 2, 2023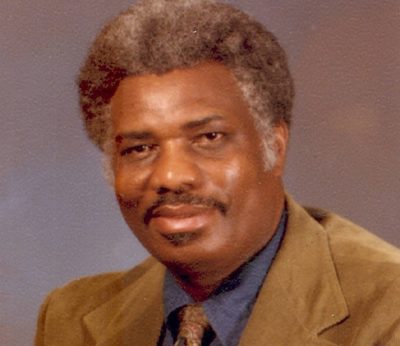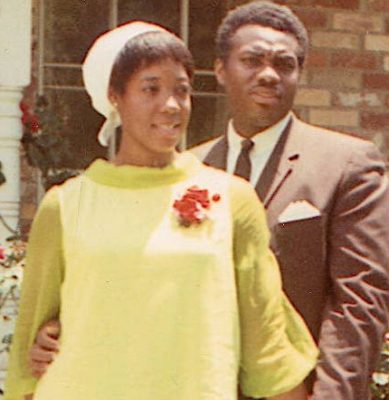 In 1962, Stetson University became the first, private, non-historically black college to integrate in Florida. Cornelius Hunter, Class of 1966, was the first African American undergraduate student to graduate. Photo circa 1980.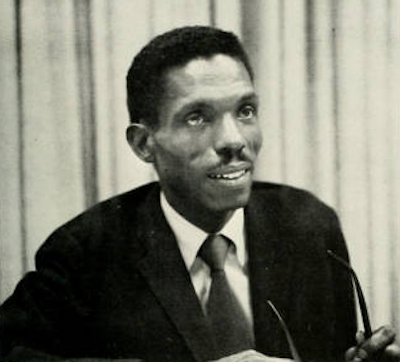 In 1964, George Williams Sr. was the first African American to earn a graduate degree. He earned a Master's in Guidance and Counseling. Today, the George R. Williams Sr. Endowed Scholarship bears his name
Heroes of the Sky
Posted Feb. 3, 2023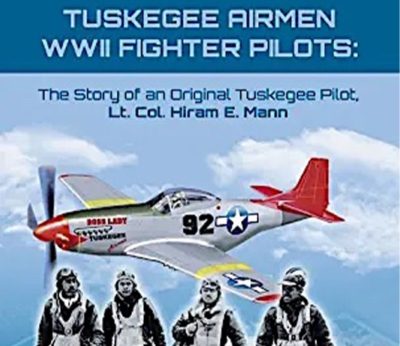 In December 2017, Stetson Professor Patrick Coggins, PhD, authored "Tuskegee Airmen WWII Fighter Pilots: The Story of an Original Tuskegee Pilot, Lt. Col. Hiram E. Mann." The book honors the decorated Black airmen, known as the "Red Tails," who never lost a bomber they escorted during World War II. It also documents Mann's progress from working as a hotel bellman to studying romance languages at Philander Smith College and becoming a pilot in the 99th Pursuit Squadron and the 332nd Fighter Group.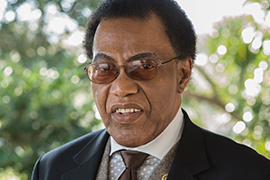 Coggins has been profiled multiple times on Stetson Today, most recently here.