Stetson Mourns the Passing of Thomas "Tom" Prince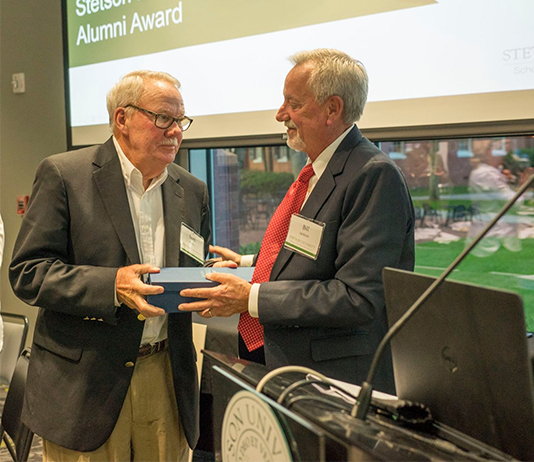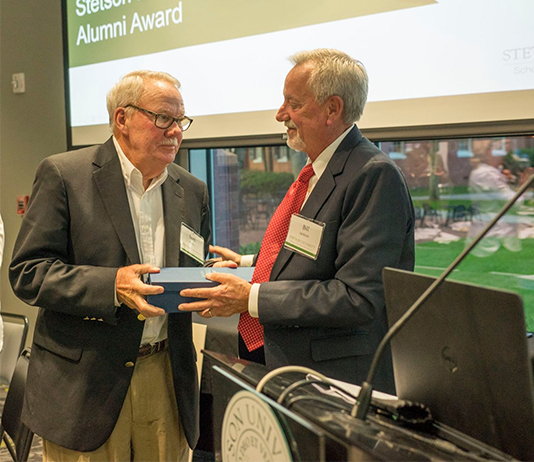 Thomas Patrick "Tom" Prince '67, a former Stetson University Trustee, passed away on Friday, March 17, on his birthday.
Prince was born in St. Louis, Missouri in 1945.
He enjoyed hunting, fishing, horseback riding and playing sports, growing up all over the U.S.
Prince's family settled in Winter Park, where he graduated from Winter Park High School in 1963.
After high school, he attended Stetson University, where he met his beloved wife, Selby.
Prince was a member of the Pi Kappa Alpha (PIKE) fraternity, and was in ROTC. He graduated from Stetson with a degree in Business Administration.
He later became a helicopter pilot and earned the rank of captain in the U.S. Army serving in Vietnam flying for the Black Cats.
In 1971, he obtained an MBA from Georgia Southern College and joined Merrill Lynch as a Broker in Orlando, Florida.
Prince joined Days Inns of America soon after founding and became a successful hotelier.
His love for the business led him to develop Prince Bush Investments, known as Prince Bush Hotels, Inc., with his partner and good friend, Robert "Bob" C. Bush.
Prince was a Stetson University Board of Trustee Member from 1990 to 1995.
His commitment to Stetson led his charitable endeavors to start the Joseph C. Prince Entrepreneurship Leaders Program. Founded in the early 1990s, the program was named in honor of Prince's father, Joseph C. Prince.
The Joseph C. Prince Entrepreneurship Leaders Program prepares and equips business students from the entrepreneurship, finance and accounting programs with the education and ability to navigate change while creating sustainable economic and social value as they turn their vision into reality.
"The impact Tom and Selby have made at Stetson University is profound," said President Christopher F. Roellke, PhD. "Tom was one of the early pioneers of experiential learning as our champion for the Prince Entrepreneurship Program, and laid the foundation for the relationship-rich program today."
Prince's legacy will live on at the Seven Angels Ranch, named after his seven grandchildren in Paradise Valley, Montana.
Prince is survived by his loving wife of 58 years, Selby J. Prince, and his daughter Michelle P. Olson, (Patrick Olson), son Joseph S. Prince, his grandchildren; Selby Olson (27), Audrey Olson (25), Joseph Olson (23), Hunter Prince (23), Maxwell Olson (22), Thomas Prince (21) and Joelle Prince (19).
A memorial service will be held at St. Margaret Mary Church at 526 North Park
Avenue in Winter Park, FL 32789 at 11:00 AM, Monday, March 27.
In lieu of flowers, donate to: Ave. Maria University at donate.avemaria.edu.