Celebrating Chaz Underriner, PhD: A Newly Selected Fulbright Scholar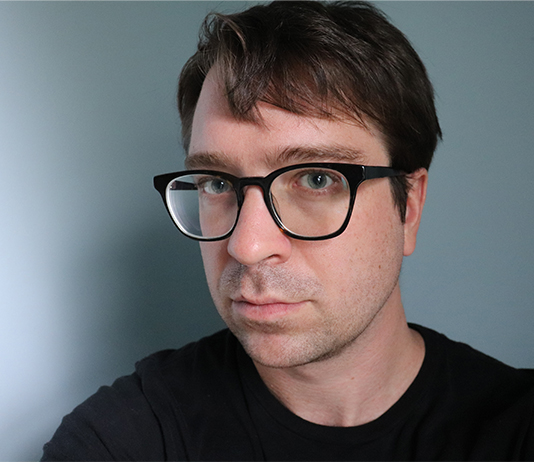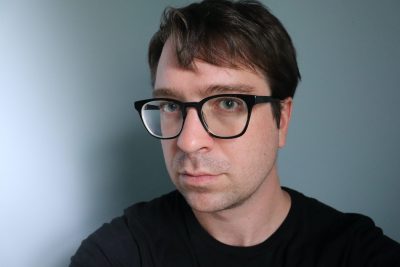 Chaz Underriner, PhD, assistant professor of Digital Arts at Stetson University, has been selected as a 2023-2024 Fulbright U.S. Scholar set for Austria.
Fulbright Scholar Awards are competitive and highly regarded worldwide fellowships that offer scholars new experiences to teach and conduct research that elevates professional and personal growth in environments that provide new opportunities.
Stetson was named among the top institutions across the U.S. for the number of faculty and staff who earned the prestigious Fulbright Scholarship.
Underriner, newly tenured and promoted, looks forward to his newest achievement as a Fulbright scholar to continue raising the profile of Stetson University through his research and exchange relationships in Digital Arts in Vienna, Austria.
Underriner joined Stetson six years ago after discovering an open search at Stetson for faculty to teach audio engineering, video art, and multimedia art with a music background to complement the works of Fulbright scholar Nathan Wolek, PhD, professor of Digital Arts and Music Technology.
"I feel fortunate to working with my senior colleague Nathan's teaching and expertise in a great way," said Underriner.
Growing up between Texas and Indonesia, with extensive travel in other locations abroad, Underriner knows the value of international relationships between people and nations.
He shared that as a student in college, he had professors who were also Fulbright Scholars who engaged in meaningful projects that impacted communities.
Underriner's dream of becoming a Fulbright Scholar has come full circle.
A New Fulbright Experience
"I have been awarded a Fulbright to be an artist-in-residence at Q21, the MuseumsQuartier in Vienna, Austria," said Underriner.
"As a part of the residency, I am creating Context Collage (Vienna), a multimedia installation performance in collaboration with TONSPUR (a sound art institution of Q21) and Vienna-based Andother Stage Ensemble. This 20–40-minute work will involve video art and electronics integrated with music composed for the performers of Andother Stage ensemble."
Underriner feels fortunate to have passed the rigor of the multistage process of being reviewed by the Fulbright local, U.S., and Austrian committees. He was a finalist, alternate in 2020, and applied again.
"It was an epic process of communicating and planning with collaborators in different countries who supported my work," added Underriner.
He had the opportunity to connect with collaborator, composer, and artist Jorge Sànchez-Chiong whom he was able to network with in 2012.
"Since 2012, Sànchez-Chiong has presented some of my work in Vienna with his ensemble," said Underriner. "I couldn't be more happy and thankful to work with such a great artist."
Looking forward to expanding new works
Underriner and Chiong's collaboration, entitled Context Collage (Vienna), will contrast audio and video from the daily life, neighborhoods, and instruments of the individual members of the ensemble with the space of the Museums Quartier in Vienna.
"The themes to be addressed are the interaction of our contexts with the institutional: the relationship of our identity to the place we live, how our surroundings shape our understanding of ourselves, and the ways that the interior and exterior resonate with each other," Underriner stated."
"I am interested in the differences between American and Austrian musical history and whether it is possible to manifest our relationship to our cultural heritage through artistic reflections on sound, space, and architecture."
Underriner will spend the next few months preparing for this project to maximize his three-month artist-in-residence.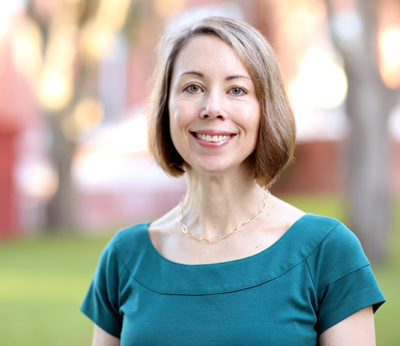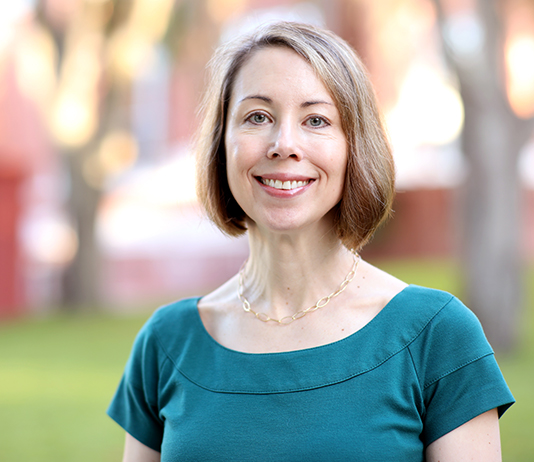 "Professor Underriner's selection as a Fulbright U.S. Scholar to Austria for 2023-24 recognizes the significance and potential of his work," said Elizabeth Skomp, PhD, dean of the College of Arts and Sciences and Professor of World Languages and Cultures.
"With this award, Professor Underriner will expand Stetson's rich history of teacher-scholar Fulbright recipients from the DeLand and Gulfport campuses."
– Alicia Scott