Milestone Preview: Celebrating Stetson's 140th Anniversary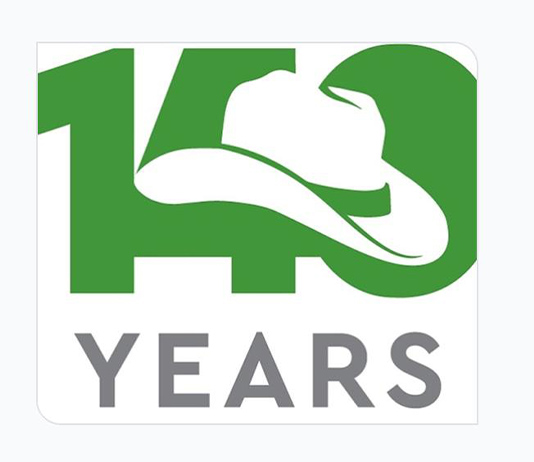 This fall, get ready for a semester-filled celebration of 140 years of Stetson University!
From Stetson's beginnings, we'll celebrate events and milestones that have led us to the intellectual, kind and relationship-rich community we have today. Together, we will time travel from 1883 (Henry A. DeLand establishing the DeLand Academy) to 2023 (Stetson becoming better than ever, thanks to your help).
Beginning this August, we will celebrate the decades of progress each week. Be on the lookout for stories on Stetson Today and social media, as well as a variety of programming focused on milestones and traditions, and much more, as we connect our present and future to Stetson's unique past. (For example, did you know that John B. Stetson and President Christopher F. Roellke were born in the same New Jersey town?)
Also, the 140th anniversary theme will be woven into this fall's major programming. We start with FOCUS Orientation on Saturday, Aug. 19, when we welcome our incoming students with a special emphasis on Stetson's traditions. A new session called Camp 1883 will introduce students and their families to our rich 140-year history — and even include some of our favorite cheers to build Hatter spirit!
On Wednesday, Aug. 23, Opening Convocation will be a more inclusive experience, as we invite all faculty and staff this year to join with students and their families for the event, which will culminate in a community lunch. Mark your calendar!
Learn more about Stetson's 140-year anniversary and join in on the celebration throughout the fall.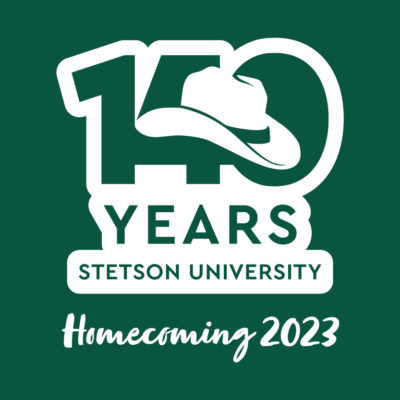 For Homecoming, Too
Also to celebrate the 140th anniversary, Homecoming (Oct. 18-22) will feature a Kickoff Cocktail Reception to honor University and Alumni Award winners on Friday, Oct. 21 and the President's Brunch on Saturday, Oct. 21. Members of the Stetson and DeLand communities will be invited to celebrate the 140th in Downtown DeLand on that Saturday evening, as we close down Georgia Avenue for a Block Party! Live music will start at 8 p.m., and discounts for the Stetson family will be offered at Persimmon Hollow and Café DaVinci's. (More events are being planned and will be listed on the Homecoming website.)
In historic fashion, we also have a new day to celebrate this semester: Oct. 25. Please save the date! From 11 a.m. to 3 p.m., we'll have a campus-wide (faculty, staff and students) bash with all the fun, food and excitement we can fit into an afternoon. Lunch will be complimentary, and classes will be held at the discretion of faculty during this time period. In true Stetson fashion, we'll have plenty of swag to share — maybe some of it will end up in the archives, as we make Stetson history by celebrating history.
A 140th anniversary logo can be found on the anniversary website, and we encourage you to include the logo in your email signature and other applicable communications. We are excited to get the word out about this monumental moment in Stetson's history!
Planning for fall celebrations is well underway, with active collaboration among students, staff and faculty. More information will be coming soon. Want to be part of the planning? Contact Nicole Bunt '20, in the Office of Alumni Engagement, at (386) 822-7483 or [email protected].
Let's just say, this is going to be historical … maybe even historic.