Stetson junior Victoria Ramon named inaugural Ginsburg Fellow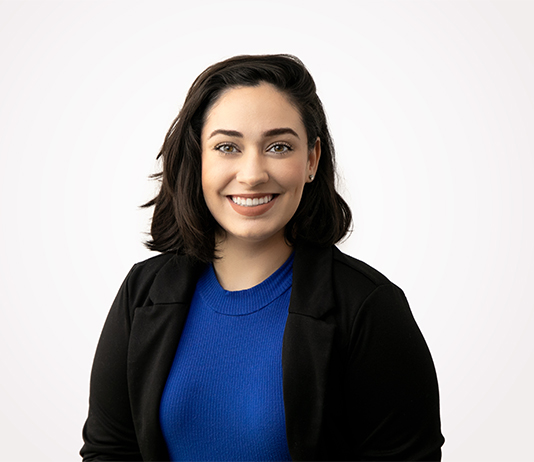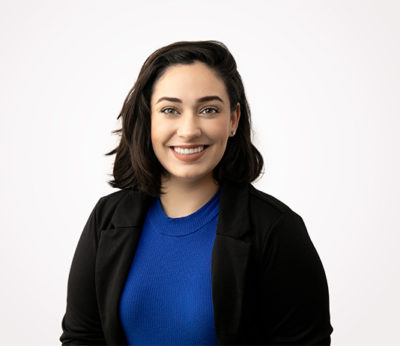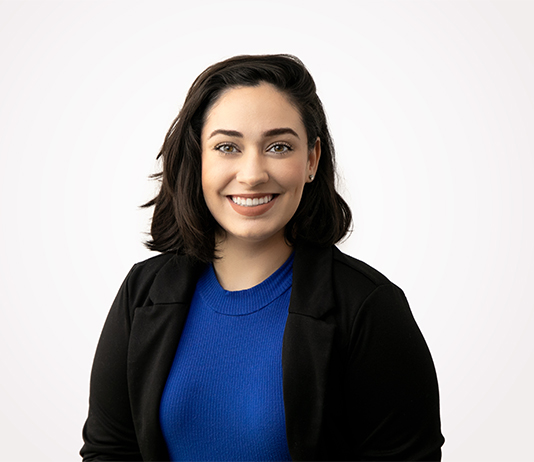 Kevin Winchell, Director of Community Engagement, can recall the first week that Victoria Ramon arrived at Stetson in Fall 2021: Ramon "visited my office and said, 'I want to run political campaigns for my career.' "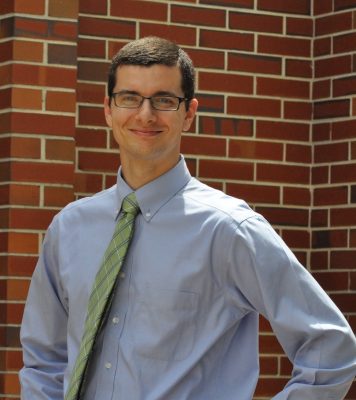 Ramon, a second-generation Cuban-American, became student director of Stetson Votes, a voter registration and education group, and she even worked on the campaign of DeLand mayoral candidate Reggie Williams. But Ramon changed from Political Science to a self-defined major in Social Justice and Community Engagement after working with Stetson's Peer Advisory Council for Title IX (PACT), which seeks to prevent sexual violence and create a culture of consent on campus.
Ramon's new career path received a huge boost in May when she was selected as one of six students to serve in the inaugural Ginsburg Fellows Program. Founded by the Winter Park-based Ginsburg Family Foundation, the program seeks to be a "civic engagement incubator" by supporting "a cohort of local youth leaders who aim to be positive activists against social injustice and all forms of prejudice and bigotry," said a foundation summary and mission statement.
The program will provide local college and, eventually, high school students with academic scholarships, program seed funding, networking, mentoring and education opportunities. The goal is to empower the fellows "to be catalysts for change and launch non-profit efforts in the Central Florida community," the mission statement said.
"I was always passionate about advocating for people, especially those of minoritized identities, whether that's survivors of sexual violence, people of color, the LGBTQIA-plus community," said Ramon, a junior. "There are so many different aspects of our identities that politics overlooks but that nonprofit work really helps."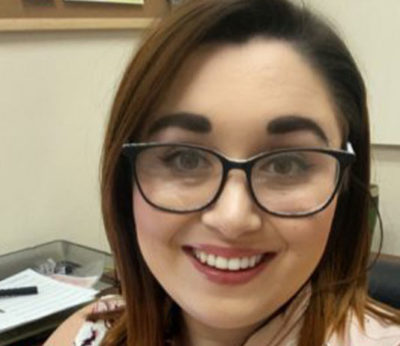 Through her work with PACT under the mentorship of Sara Smith-Paez '20, Stetson's project director for the Domestic Violence, Sexual Assault, and Stalking Prevention Grant, Ramon said she "quickly realized that, while I did enjoy campaign work, there was an aspect of advocacy that I was missing. I knew that political science was going to be a lot more focused on government and research, and it shied away from that community aspect that I was really hoping to get."
Ramon's career goal is to "do nonprofit work in domestic violence, sexual assault, ally-ship and advocacy, while maybe during elections years still volunteering for campaigns when I can," she said.
The six inaugural Ginsburg Fellows, all from Central Florida universities, are pursuing diverse projects that they hope will lead to real-world change and uplift.
Benjamin Mack-Jackson, a Rollins College student, filmmaker, author and founder of the nonprofit organization WWII Veterans History Project, is working to "develop a documentary series that explores the profound impact of war documentation on public perception, drawing from World War II and the ongoing war in Ukraine," he said in his Ginsburg Fellows profile. His goal is to help future generations not repeat the mistakes of the past.
Jessica Brown, a Full Sail University student, is working "to create sustainable and supportive networks for sickle cell patients as well as their caretakers . . . My end goal is to revolutionize patient and specialized medical education around the topic of sickle cell disease."
In her Ginsburg Fellows profile, Ramon writes: "As the descendent of an immigrant family, I wish consent was something that I learned about sooner. That is why I do the work that I do and why I want to reach out to younger audiences. The goal of my project is to implement a curriculum at local agencies that host child and youth after-care (after-school) services. The curriculum will focus on age-appropriate healthy relationships and consent. It is important that younger students receive this education so that consent and healthy relationships are built into their everyday lives from a young age."
Ramon is aware that "a lot of times people will start getting up in arms about relationship and consent talks with younger audiences, but there is a way to make it age-appropriate," she said. "There is a way to establish skills in younger students so that as they grow older, they can adapt these skills so that they have healthy relationships."
Ramon, who is volunteering this summer at the Beacon Center, a domestic violence shelter and services provider in Daytona Beach, also hopes her project will reach "different communities of color . . . There is definitely an aspect of racial sensitivity that will go into this."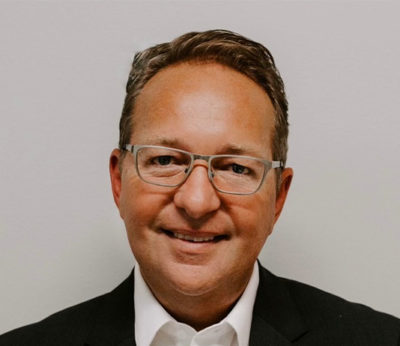 Marc McMurrin, President and CEO of the Ginsburg Family Foundation and a member of the fellows selection committee, said the diverse range of the projects "was intentional. Every one will be different and that's what is great about it. We are not trying to force an end – we are trying to inspire an impact. We want these young leaders to inspire others to join them, to create their own movements within the subject matter they are passionate about."
The seed of the Ginsburg Fellows Program was planted when the Holocaust Memorial Resource & Education Center of Florida, located in Maitland, established the Take Action Institute and hosted its inaugural conference in January 2022. The Ginsburg Family Foundation was the conference's presenting sponsor.
The conference, which will be held for the second time this October, "is a youth-based action and equity conference," said Lua Hancock, an independent higher education coach and consultant, and Director of the Ginsburg Fellows Program. Hancock worked as an administrator at Stetson from 2010 to 2021, serving at various times as Assistant Provost for Student Success, Vice Provost and Vice President for Campus Life and Student Success.
Some 200 university students, including 40 from Stetson, plus 200 high school students attended the conference. Stebrina Kisingiri '22, a Stetson grad from Uganda, served as the co-chair of the Take Action Institute's student board.
"The Ginsburg Fellows is an extension of the Take Action Institute," Hancock said. "The mission and goals are exactly the same: to give individual student leaders an individualized opportunity to develop their ideas for a nonprofit."
"The inaugural conference was a great success," McMurrin said. "The students left very inspired."
The fellows program was subsequently established because "we really wanted to invest in a few for the benefit of the many, and create what I would consider case studies" via the students' "community-based projects," McMurrin added.
The fellowship includes a $2,500 annual academic scholarship, and a $2,500 startup grant for their project idea, Hancock said. "There is also the ability for them to work with us to be able to pitch to other donors for additional funding for their project."
Each Ginsburg Fellow will present breakout sessions at the next Take Action Institute Conference in Orlando this October.
The Ginsburg family and its foundation, established by real estate developer and entrepreneur Alan H. Ginsburg, have close ties to Stetson. Grandson Joseph Ginsburg graduated from Stetson in May 2021. Joseph's late parents, Jeffrey and Diane Ginsburg, were also Stetson alums.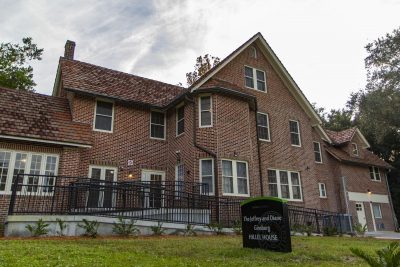 The foundation donated $2 million for the renovation of a red-brick, 1930 Tudor-style home on Florence Avenue for Stetson Hillel. The building, which was dedicated in November 2019 as the Jeffrey and Diane Ginsburg Hillel House, marked the first time the Stetson chapter of the international Jewish campus organization had its own dedicated place on the DeLand campus.
True to the ideals of the Ginsburg Family Foundation, Ramon says she is "futuristic" (a trait listed in her Ginsburg Fellows profile) and that she thinks of herself as "somewhat of an optimist. I really do try to envision a better future. I see nonprofit and community work as just another way for people to empower themselves and fix systemic problems in the world. I would love to envision a world where I can plant seeds of change."
– Rick de Yampert