Fall Internship & Career Expo, Oct. 6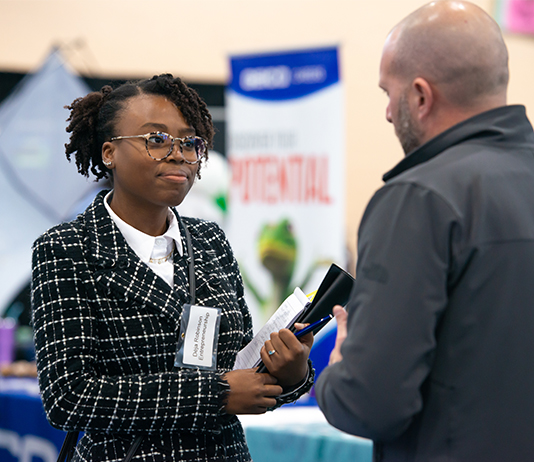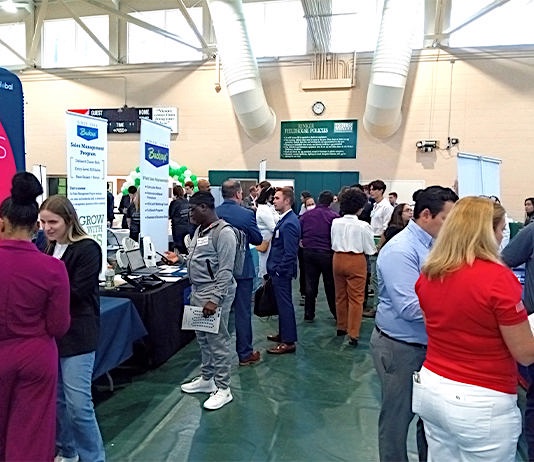 Stetson's Fall Internship & Career Expo returned last year in a big way, following a COVID-19 hiatus. And now the employment extravaganza is back again, with hundreds of students expected to attend and meet with dozens upon dozens of employers. (See preliminary list below.)
The event, hosted by Career and Professional Development at Stetson, is set for Friday, Oct. 6, noon-3 p.m., at Hollis Center in the Rinker Fieldhouse. All students, alumni, staff and faculty are invited to attend.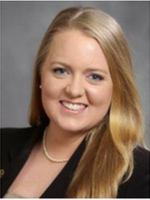 The Fall Internship & Career Expo is the opportunity to connect with employers and organizations looking to hire all positions, according to Liz Connor, director of Career and Professional Development. That includes full-time, part-time and internships. Also, free professional headshot photos will be made available to all attendees.
Connor offers a few words of advice to students attending: Be timely. Dress to impress. And arrive early to maximize opportunities.
Questions? Contact Career & Professional Development at 386-822-7315 or [email protected].
Preliminary List of Employers
Batts Morrison Wales & Lee, P.A.
Choice Health Insurance Brokers
CLA
Details Flowers Software
Enterprise Rent-A-Car
James Moore & Co.
MSL, P.A.
Top Build
&Barr
Berman Hopkins CPAs & Associates
Brown & Brown
Camp Boggy Creek
Carr Riggs & Ingram
Charles Schwab
Consolidated Electrical Distributors
Devereux Advanced Behavioral Health
Florida Auditor General
Florida Department of Corrections
Florida Department of Health in Volusia County
Food and Drug Administration
Frontline Insurance
Holiday Inn Club Vacations
Insight Credit Union
John Knox Village of Central Florida
KIPP Jacksonville Schools
Lake County Schools
Lockheed Martin
Meaden & Moore, LLP
MIDFLORIDA Credit Union
NNN Capital
Northwestern Mutual
Orange County Public Schools
Pace Analytical Services, LLC
Rising Against All Odds
Ruggiero, Martinez, and Norton, P.A.s
Seminole County Sheriff's Office
Sherwin-Williams
Southern Teachers Agency
Stetson University
The Buckle
The NASCAR Foundation
The Neighborhood Center of West Volusia
Total Quality Logistics
U.S. Marine Corps Officer Selection Team Orlando
Volusia County Public Schools
Volusia Sheriff's Office
Votran
Southwest Airlines Info Session, Oct. 2
Are you curious about what it's like to work for America's largest domestic air carrier?
Are you seeking an engaging and inspiring internship where you contribute to projects and provide insight into business decisions?
Are you captivated by the idea of free, unlimited, space-available travel to Southwest destinations?
If yes, Stetson alumna Emma Logue '21 will be on campus Monday, Oct. 2, to talk about internship and career opportunities with Southwest Airlines. The one-hour information session will begin at 7 p.m. in the Lynn Business Center Rinker Auditorium, Room 108.