Gillespie Museum's Newest Public Exhibit Opens Sept. 23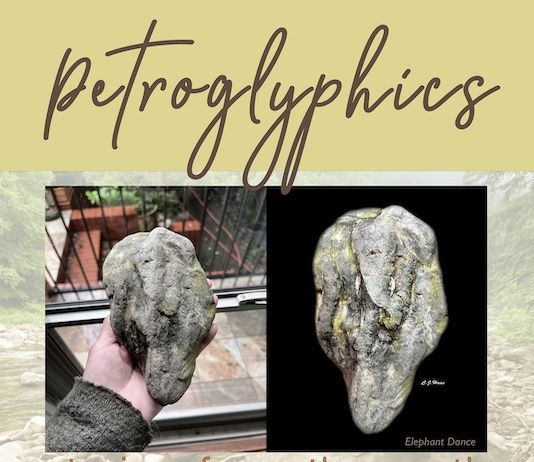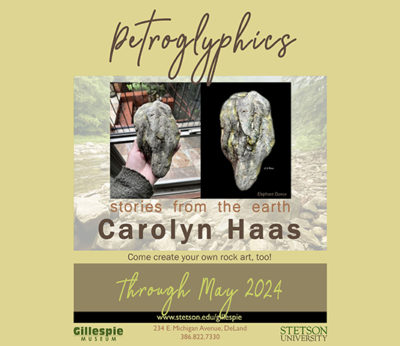 Created by Pittsburgh-based artist Carolyn Haas, Petroglyphics is a digital art series that takes a deep look at rocks the artist finds on her creek walks with her water-loving corgi, Emil.
Some of those findings are now on display as part of Petroglyphics, along with a few of the rocks that served as inspiration for the pieces, at Stetson's Gillespie Museum through May 2024. (They're also available for sale.)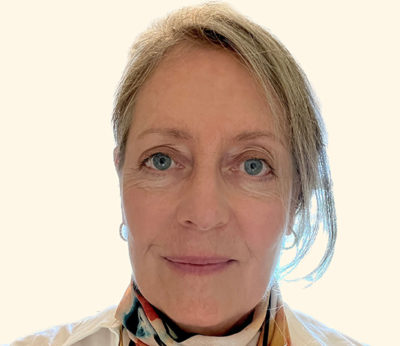 Haas became fascinated with rocks as a small child as she explored a dried-up river bed located behind her home. She began collecting the rock, as well as fossils and semiprecious stones. In 2020, she began to look at those specimens with a new eye and discovered images hidden in the rocks — just like finding images in the clouds above.
Natural formations on the rocks are enhanced with digital tools to reveal animals, pattern and scenes. The edited images, which have a visual similarity to historic petroglyphs created by ancient peoples, are then printed on metal.
"I feel that these images are telling stories," said Haas. "I truly feel that these are not my creations, but that I am bringing forth these images. Most of the images that arise for me are of animals, predominantly dogs, elephants and rabbits. I rarely see humans, sometimes writing, and if I see heart shapes, I almost always highlight them."
Haas also notes that she is not adding or drawing anything on the digital photos. "I … enlarge the images on my computer and enhance the patterns and textures I [see] by merely changing the contrast of what was already there."
What results are sometimes whimsical, sometimes abstract digital photographs that seem to pull the viewer in to the story they tell.
As part of the exhibit, visitors to the museum can try their hand at creating their own rock art.
At the art station, several rock specimens from the museum will be on hand from which to create crayon rubbings. The rubbings will serve as inspiration for creative art pieces, using the patterns brought forth from the rock with the rubbing as the basis for a drawing.
-Kristen Mattson