Stetson Law Opens New Advocacy Institute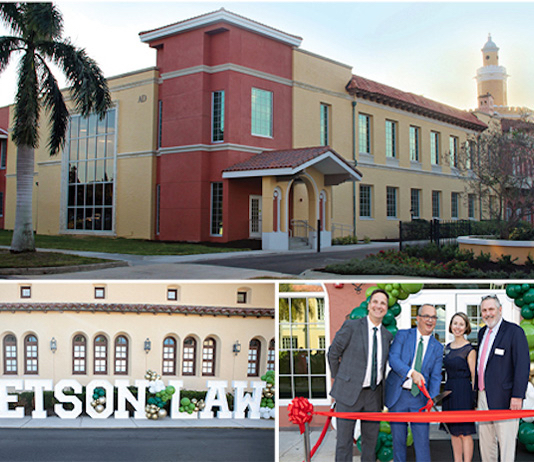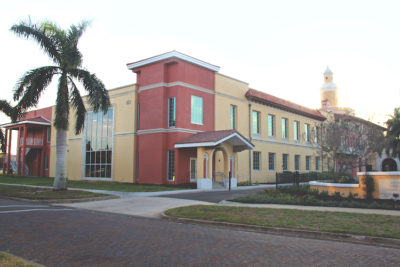 Stetson University College of Law has a new home for advocacy.
Stetson alumni, leadership and friends gathered on Oct. 28 to celebrate the opening of the new Advocacy Institute. With support from alumni and other community leaders, the Advocacy Institute invites students, faculty and other members of the advocacy community to learn and collaborate in well-appointed courtrooms, study areas and other spaces.
In turn, the facility promises to build on Stetson Law's reputation as a national leader in advocacy education while giving students opportunities to grow as advocates and as members of the community. Stetson Law is U.S. News & World Report's No. 1 destination for advocacy and has been for years.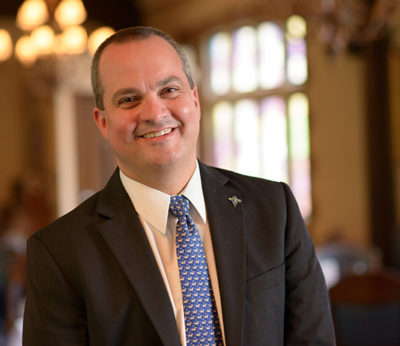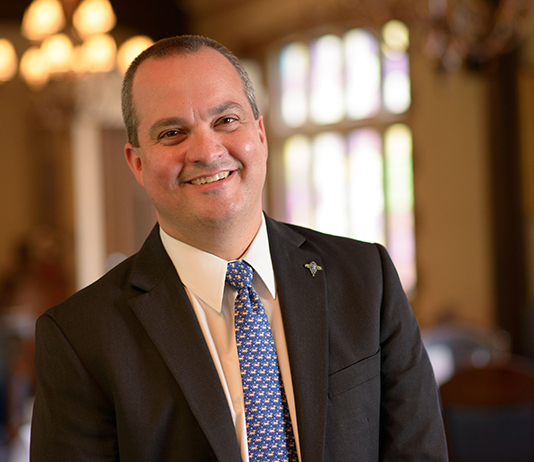 "We can't wait to see the many ways in which this dynamic new space will grow and shape our legacy as a global advocacy leader," said Stetson Law Dean D. Benjamin Barros at the ribbon-cutting.
More Space to Collaborate, Practice and Celebrate
Situated on Stetson Law's historic Gulfport campus, the 16,000-square-foot Advocacy Institute is both emblematic and functional — offering students a modern setting to learn without leaving the campus's majestic grounds.
With the addition of six new courtrooms, the facility brings the number of formal courtrooms on campus to 12. Also, the facility includes two new jury deliberation rooms, one new lecture classroom, two new technology-equipped conference rooms and 16 new offices.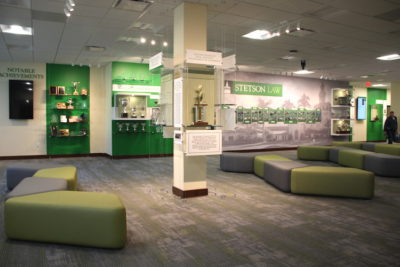 Extensive collaboration space will allow students to study and share insights. Plus, the Institute features a history and awards hall, a renovated lobby entrance and the campus bookstore.
According to Barros, the new spaces will be the ideal training ground for Stetson Law's award-winning moot court, mock trial and dispute resolution teams, as well as the "perfect backdrop" for major annual events such as the Educating Advocacy Teachers conference, the National Pretrial Competition and the International Environmental Moot Court Competition.
Exploring Advocacy Across Disciplines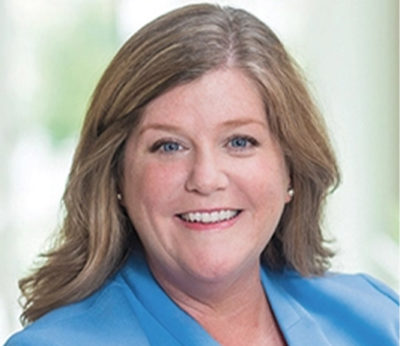 Additionally, the Advocacy Institute will house several of the College of Law's celebrated centers and institutes, including the Center for Excellence in Advocacy, the Center for Excellence in Elder Law, and the Jacobs Law Clinic for Democracy and the Environment. The goal is to encourage students and mentors involved with those programs to work together, share ideas and hone their skills across disciplines.
"An advocacy-rich education, which extends across concentrations and courses, gives students multiple opportunities to advocate for themselves as well as for positions, principles and issues," said Law Professor Elizabeth Boals, director of Stetson's Center for Excellence in Advocacy. "These experiential learning spaces in our new Advocacy Institute allow for more intensive, advanced, specialized advocacy courses."
"Stetson Law believes in developing the complete advocate," Barros concluded, "and this facility represents our commitment to mastering a superior understanding of the law, the ability to persuasively present evidence, and the humanity to know when to do the right thing."
Note: See the original story on Stetson Law's website.
– Kate Bradshaw