Stetson Named a 2023-2024 'Voter-Friendly Campus'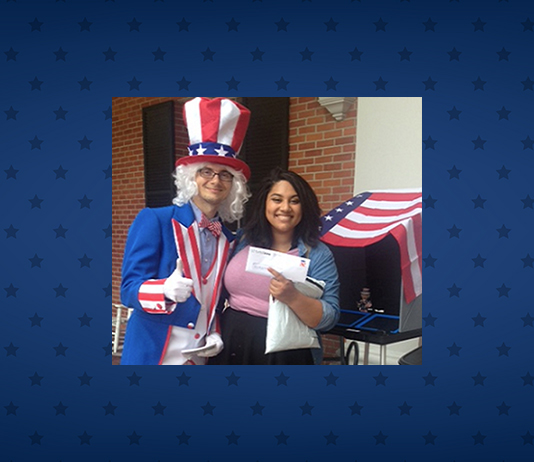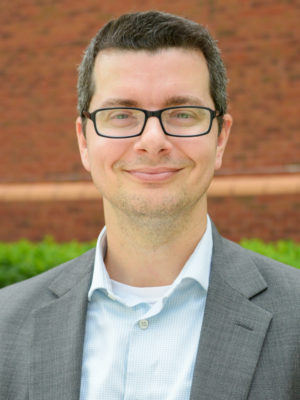 For the last few years, student members of Stetson Votes have been working the campus to educate classmates about political engagement and register them to vote.
The efforts of the nonpartisan voter registration organization have paid off big time. Stetson received the 2023-2024 "Voter-Friendly Campus" designation from ALL IN Campus Democracy Challenge, a nonpartisan recognition program for higher education.
The timing and excitement couldn't be better, of course, coming one year before students return to the polls to elect the next President of the United States in November 2024.
The Voter-Friendly Campus designation joins a bevy of other similar honors Stetson has received in recent years. In November 2021, the university won the "Most Improved Voter Turnout Award" from ALL IN for the 2020 election cycle, along with a Gold Seal of recognition for reaching voter participation of 70%-79% or higher in the 2020 election.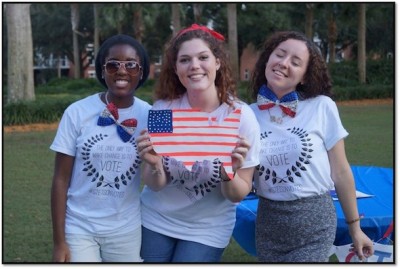 At that time, Stetson had increased its voting rate 17.4% from the 2016 election cycle and was 7.8% higher than the national average among all colleges and universities.And again in 2022, Stetson was recognized by ALL IN as a "Most Engaged Campus for College Student Voting."
Academic Mission and Civic Mission
Kevin Winchell, director of Community Engagement, points out that as an institution of higher education, Stetson not only has an academic mission, but also a civic mission. In turn, Winchell says, students should ask themselves: Why are we learning what we're learning, and how are we going to use that to address the most pressing challenges facing our communities?
"One of the biggest levers we have to pull to make change is through public policy — through voting," Winchell asserts.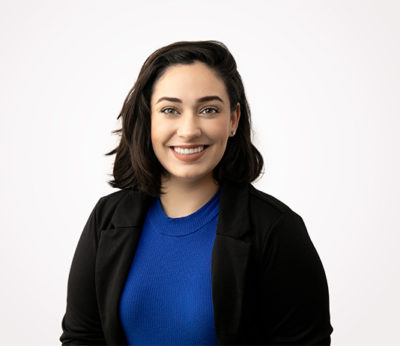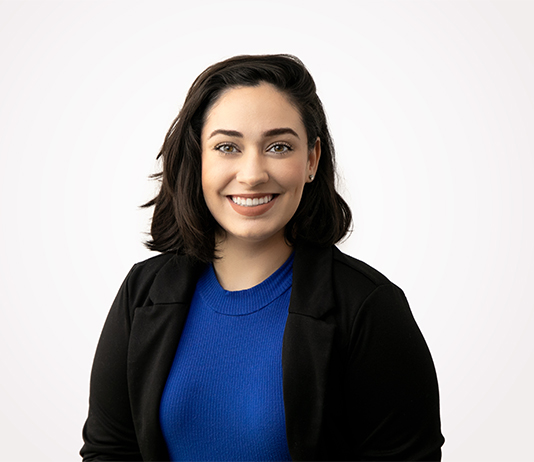 Statistics show that people who vote in their first election are 30% more likely to become habitual, lifelong voters. Yet, it's not enough to just cast a vote, he notes. Students also need to educate themselves about issues, learn how to distinguish fact from fiction in a social media-swirling world, and most importantly, understand exactly what they are voting for when they fill in the box on a ballot.
Victoria Ramón '25, director of Stetson Votes, is leading the student charge on campus.
"We set up tables on National Voter Registration Day, on Constitution Day and invite students to come by, drop in and register to vote. We make sure they are enrolled in vote by mail," says Ramon, an Honors student with a self-defined major in Social Justice and Community Engagement. (She is also Stetson's inaugural Ginsburg Fellow.)
Stetson Votes also holds debate watch parties, provides rides to the polls and stays active on social media. In preparation for next year's March primary and the November presidential election, Ramon says the team is in the process of writing an action plan, which is one of the steps toward being recognized as a Voter-Friendly Campus.
To receive the Voter-Friendly Campus recognition, students must demonstrate the ability to complete a multistep process, one that includes engaging a coalition of campus members to developing a written plan for how the institution engages student voters, and how it facilitates voter education and engagement efforts on campus, along with writing a final analysis of their efforts reflecting on what worked and what to change going forward.
-Patricia Letakis