Professor Flowers Inducted as NAELA Board President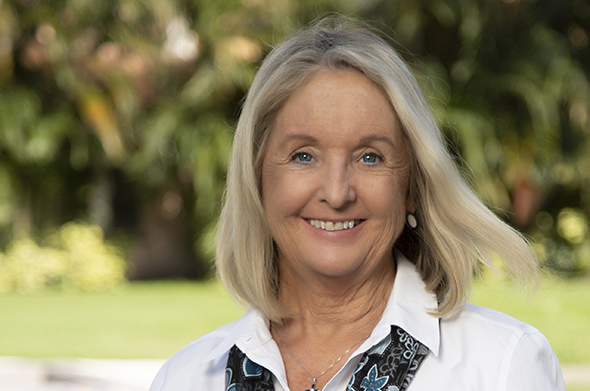 On the heels of her one-year term as vice president of the National Academy of Elder Law Attorneys (NAELA), Stetson Law Professor Roberta Flowers has taken the reins as the board's president.
Her new role became official Saturday, May 14 at the 2022 NAELA Annual Conference in Scottsdale, Arizona. Founded in 1987, the organization offers resources to attorneys, professional organizations and other entities whose work involves helping older and disabled Americans resolve problems unique to those populations. This work includes helping clients make critical healthcare decisions, drafting of special needs trusts, and seeking income benefits.
Building the elder law community
For Flowers, the role is the culmination of many years of leadership in the elder law community. She said her new title is an honor.
"I am so honored to serve as the president of the National Academy of Elder Law Attorneys. NAELA attorneys are compassionate, talented, and professional," Flowers said. "It is an amazing group and I am proud to be a member."
Over her term, Flowers said she has big plans for the nonprofit that aim to continue the legacy of the organization's founders in maintaining the "NAELA kindred spirit" while welcoming the next generation of elder and disability law attorneys.
She added that she will be looking for ways to encourage people of color to join the organization's ranks so NAELA can continue to find ways to serve underrepresented communities. Concentrating on new technologies and ways to engage new elder and disability law attorneys will also be a priority.
A legacy of compassion & forward-thinking
A pioneering force for elder law at Stetson University College of Law and beyond, Flowers is director of Stetson Law's Center for Excellence in Elder Law. Flowers and another elder law leader at Stetson Law, Professor Rebecca Morgan, were given the Florida Supreme Court Professionalism Award for a series of videos they created to train attorneys on how to confront ethical challenges that arise in elder law cases. They also created the first "elder-friendly courtroom" designed to accommodate the unique needs of elder Americans.
Under Flowers' and Morgan's leadership, Stetson Law hosts the annual National Conference on Special Needs Planning and Special Needs Trusts at the Vinoy Renaissance Resort & Golf Club in downtown St. Petersburg. This year's event takes place October 12-14 and will feature nationally known speakers with critical insights on special needs trusts.
---
Post date: May 19

Media contact: Kate Bradshaw
[email protected] | 727-430-1580