Professor Emeritus John Cooper Inducted into Stetson Law Hall of Fame
A beloved faculty member who radiates passion for learning and travel, Professor Emeritus John Cooper joined the Stetson University College of Law Hall of Fame on December 3, 2022.
Through his enterprising spirit and deep love of legal scholarship inspired countless others to expand their horizons through study and travel. His legacy includes establishing lasting connections here and around the globe. His journey began in Yokohama, Japan, where he was born on October 3, 1950. Cooper's father was a career Army officer stationed in Japan after World War II. The family, consisting of Cooper, his father, his mother, and his older sister Charlotte, went on to live in places like Orleans, France; Heidelberg, Germany and Hawaii.
A lifelong love of travel
After graduating from the University of Oklahoma School of Law as a member of the academic Order of the Coif, he entered private practice and also served as an Assistant Attorney General for Oklahoma. Around this time, he visited the Soviet Union with a group of American legal professionals. The experience brought back memories of living abroad and made Cooper ask himself what he wanted to do with the rest of his life.
Teaching law became his goal. He interviewed with several law schools and ultimately accepted an offer to teach at Stetson. Cooper started in the fall of 1985.
Close friend and fellow Stetson tax law Professor Richard Gershon entertained during their daily noontime run. Their route started as a 5k, then they worked up to a 10k, talking and joking the whole time. It wasn't long before Cooper was running marathons.
"When John started something, he was going to work at it – pretty intensely sometimes," Gershon said of his friend.
Establishing global ties
He administered the Stetson LL.M program in international law and negotiated dual degree programs with law schools in Toulouse, France and Granada, Spain. He also administered a semester abroad program in London that offered practical internships in the British legal community. He established and administered study abroad programs in Estonia, the Netherlands, Switzerland, Germany, Spain, Argentina, China, and the Cayman Islands.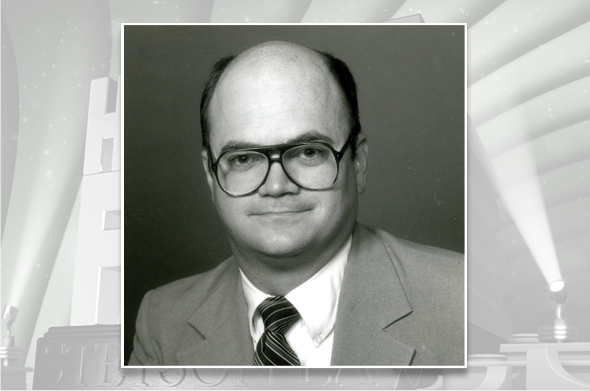 Cooper hoped that students would see studying abroad not as an opportunity for foreign travel, but as a potentially life-changing opportunity to gain new perspective on the law and life itself.
Retired, but not slowing down
Cooper earned the title of professor emeritus upon retiring. He and his wife, who retired in March of 2022, bought a cabin in the North Carolina mountains, and they split their time between there and St. Petersburg. Of course, Cooper has kept busy in retirement.
He studied gardening; qualified as a Master Gardener; raised compost worms, and grew shiitake mushrooms.
Cooper's love for learning abroad endures. He is completing a manuscript on Vietnam POWs that he has researched and written over several years. He spent a year in Buenos Aires, Argentina to improve his Spanish language skills. While there, he traveled the country – from the tropical Iguazu waterfalls in the north to Patagonia in the south, where he, his wife, and his daughter explored the dramatic glaciers near El Calafate.
To learn more about Professor Emeritus John Cooper, see the video above.
Learn more about the other 2022 Stetson Law Hall of Fame inductees: Professor Emerita Dorothea Beane, Judge Pamela Campbell, and Board of Overseers Chair Greg Coleman.
See all Stetson Law Hall of Fame inductees.
---
Post date: Dec. 7, 2022

Media contact: Kate Bradshaw
[email protected] | 727-430-1580