New Academic Opportunities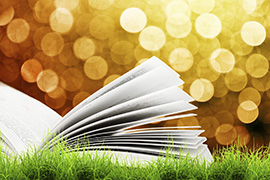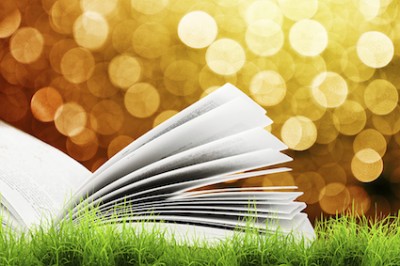 Students as well as faculty can expect some new enrichment and academic opportunities at Stetson University this year.
For starters, two new master's degrees, a new certification program and an impressive variety of undergraduate minors have been added to Stetson's academic repertoire.
Master of Education in Elementary Education – Educating for Social Justice – This degree program's core embraces the university's values of diversity, inclusion, intercultural competence and social justice. This theory-to-practice degree program focuses on advocating for socially marginalized students in local and global societies.
Master of Creative Writing– The Stetson Low-Residency M.F.A. is a two-year hybrid program consisting of classroom and online work culminating in a master's degree focused on one of two genres: Fiction or Poetry in an Expanded Field. The program follows all guidelines and best practices outlined by AWP, the Association of Writers and Writing Programs, of which Stetson University is a member.
Play Therapy Certificate Program– This certificate program offers graduate credit and a continuing education track. The program prepares counseling professionals to work with children, adolescents and their families by utilizing the most effective and developmentally appropriate theories and techniques.
New undergraduate minors include:
Asian Studies
Data Analytics
Public Health
Public Management
Undergraduate concentration in Public History
"We continue this year to advance this transformative approach to learning by expanding experiential learning opportunities such as community-engaged learning, internships, international study, mentored research and creative activity," explained Executive Vice President and Provost Beth Paul, Ph.D. "Our faculty support students to reflect on how their learning comes together to guide them in living a life of significance."
Furthermore, the newly launched Institute for Water and Environmental Resilience will be under the expert guidance of Clay Henderson, J.D., a 1977 Stetson graduate. Read more about Henderson's new role at Stetson in Stetson Today.
"The institute highlights our university-wide commitment to and expertise in environmental responsibility and resilience," said Paul. "It provides new learning opportunities for students, faculty and staff, as well as benefits for our community such as education, policy research and advocacy. It communicates regionally and nationally Stetson's strength and excellence."
Paul also notes that new undergraduate curriculum changes are underway for the School of Business Administration and that a new Writing Fellows Program is in the works.
"The official launch is going to be the fall of 2016, but we'll begin working with future writing fellows during this academic year," explains Professor of English John Pearson, Ph.D., who also serves as associate vice president for Academic Affairs. Pearson says this program will involve students who are specifically trained to work in designed classes, helping their peers develop and articulate thoughtful analytical arguments with particular attention to audience and conventions of the discipline.
"This program advances student learning by putting students together with students to learn and develop writing skills collaboratively," says Pearson. "The Writing Fellows Effective written communication skills are essential for our students as they seek to address complex problems in their courses, their lives and the world."
Faculty enrichment will be paramount at Stetson with the continuation of the Brown Center for Faculty Innovation and Excellence, which aims at supporting and invigorating faculty dialogue around progressive pedagogy and learning.
"Similar to our commitment to students, Stetson endeavors to challenge and stretch faculty horizons through diverse learning opportunities," says Rosalie A. Richards, Ph.D., associate provost for Faculty Development and professor of Chemistry and Education. "In particular, our large cohorts of new faculty over the past three years will benefit significantly from the resources available at this creative time in Stetson's history."
As an example of this, Richards cites Stetson's new membership in New York University's Faculty Resource Network (frn.nyu.edu) which will expand and elevate the work of faculty through seminars on cutting-edge learning approaches as well as through scholarly residencies to advance their research and creative endeavors.
"Through this network, Stetson's teacher-scholar faculty participate in rich experiences in New York City, as well as in other countries, alongside faculty and administrators from universities and colleges across the nation and the world," she said.
By Trish Wieland