Getting Ready for Move-in Day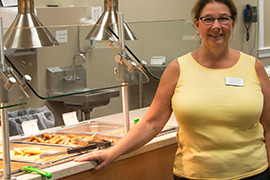 Thousands of Stetson students will return to campus over the next few days and find a new Bookstore, Convenience Store, Post Office and Copy Center, as well as upgrades to some Residence Halls.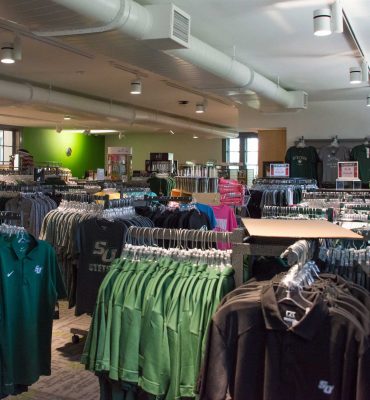 About 700 first-year students will arrive on Move-in Day on Saturday, Aug. 19, with one-stop check-in from 8 a.m. to 1:30 p.m. in the Hollis Center. There, students will receive residence hall keys, Stetson IDs and a parking decal, if they have a vehicle.
Also on hand will be staff from Financial Aid, Student Employment and other university offices to answer questions and provide assistance.
"Once they have their key, they can go to their residence hall and the Home Team, which are volunteers from ROTC, our athletic teams and other members of our community, will welcome them and help unload their cars and get them moved in," said Larry Correll-Hughes, executive director of Housing and Residential Life, and assistant vice president for Campus Life and Student Success.
First-year students and their families will meet at 2 p.m. Saturday in the Edmunds Center to kick off FOCUS, a five-day orientation for new students. It will run through Wednesday, Aug. 23, with Convocation at 5 p.m., marking the official start of the 2017-2018 academic year. Classes begin on Thursday, Aug. 24.
Residence halls will open to other returning students beginning Sunday, Aug. 20. Correll-Hughes said Residence Halls and Apartments will be at capacity — just over 2,000 students.
Enrollment for the fall semester is projected at about 3,100 undergraduates on the DeLand campus, about the same as last year. The exact number of students won't be available until after census day in September.
Students will find changes on campus and more on the way, including a new food truck that will serve lunch in front of Chaudoin Hall. And when they head downtown, they will be visiting the Best Main Street in America. In June, Downtown DeLand beat out 242 other Main Streets in 48 states to win the title.
Here's a rundown of what you need to know as Fall Semester 2017 begins.
CUB Renovations and Stetson Dining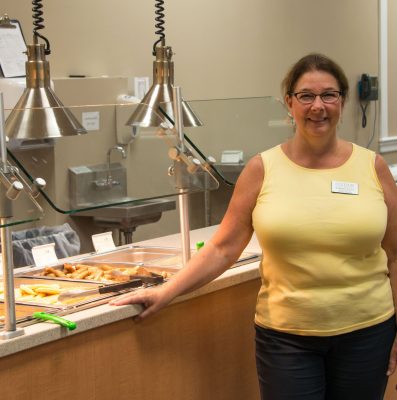 Work is underway to renovate and expand the Carlton Union Building in phases through late 2018. When done, the CUB will have more space for campus dining, student activities, student offices, meeting rooms and a new student lounge.
The first renovations opened this month and students will find the new and expanded Bookstore, Convenience Store, Post Office and Copy Center on the first floor of the North Wing. A new student lounge and offices for student organizations are set to open on the North Wing's second floor in January. See Stetson's Construction page for more details.
The CUB's renovation will mean a few changes in Stetson Dining:
In the Commons Dining Hall, serving lines have moved temporarily into the old coffee shop. Seating is available in the Commons dining room and across the hall in the former Faculty Lounge.
Beginning on Wednesday, Aug. 23, a new Coastline Kitchen Food Truck will begin serving lunch on weekdays from 11 a.m. to 2 p.m. in front of Chaudoin Hall. Students can use meal plans, HatterBucks or cash/credit at the Food Truck, which will have a rotating menu.
During lunchtime, the Coffee Kiosk will take orders at the window outside the CUB. Banners will direct customers to the outside window, which will be used weekdays from 11 a.m. to 2 p.m., said Barbara Stolz, Senior Director of Stetson Dining Service.
Upgrades to Residence Halls and Apartments
Workers were busy over the summer, making improvements to some residence halls. The biggest transformation occurred in Nemec Hall, which houses 150 first-year and upperclass students. Rooms were modified to increase floor space; new furniture and large-screen TVs were added to the lounges in each pod; and quiet study rooms are now available in the Center Pod.
Other upgrades to the Residence Halls include:
New living room furniture in University Village Apartments;
Renovated bathrooms in Stetson Oaks Apartments;
New furniture in the lobby of Conrad Hall and a baby grand piano donated for the lobby of Chaudoin Hall;
New desk chairs in Gordis Hall and new mattresses in Houses A-F.
Green Fee, Vehicle Registration Fee
Beginning this semester, students will begin paying a $5 Green Fee per semester to fund environmental projects on campus, such as heating water directly by sunlight, installing solar panels on rooftops to produce electricity or installing motion-sensing faucets to reduce water usage. Students will vote on the project of their choice in Spring Semester 2018.
Stetson's Environmental Fellows led the effort, which was supported by a majority of students and also received support from the Student Government Association.
Also this semester, the fee for students to register their vehicles on campus will be $100 annually, up from $75 last year. Students must register their vehicles within five days after arriving on campus.
Other Changes:
MyStetson Messaging: Students, faculty and staff will soon find university messages when they log into MyStetson. Click on the Message box and messages appear, such as academic deadlines for students, open enrollment for faculty and staff, or preparations for inclement weather. Priority messages will automatically appear after logging in.
Ad Astra: Stetson now uses new software to schedule events on campus and reserve rooms. University calendars also use the event listing from Ad Astra. For more info or for questions, visit the Ad Astra page or contact the Office of the Registrar at

[email protected]

.
Academic calendar: Stetson's academic calendar for 2017-2018 can now be downloaded directly to your mobile calendar on phones and tablets, helping students keep track of important academic deadlines. During the download, users will see a pop-up message and should check the box to import it as a "new calendar."
-Cory Lancaster
Key Dates
Wednesday, Aug. 23, 5 p.m., Edmunds Center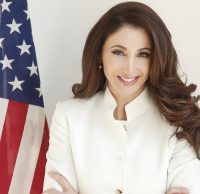 Convocation signifies the start of the academic year. The keynote speaker will be Julia Nesheiwat '97, Ph.D., Acting Special Presidential Envoy for Hostage Affairs.
Thursday, Aug. 24
Classes begin
Saturday, Aug. 26, 6 p.m.
Welcome Back Bash for students outside the CUB and on the Stetson Green with catered food, entertainment, giveaways and games.
Wednesday, Aug. 30
Deadline to drop classes without financial penalty, change meal plans or add classes for Fall Semester 2017. Visit the Office of the Registrar for more info and other academic deadlines.
Friday, Sept. 9
Day of Service in honor of 9/11.
Tuesday, Sept. 26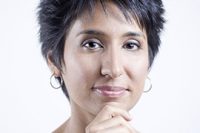 Values Day, an annual tradition dedicated to the university's commitment to its core values – personal growth, intellectual development and global citizenship. The Values Day speaker is Irshad Manji, founder and director of the Moral Courage Project.