Stetson University in the News, Dec. 13-19, 2019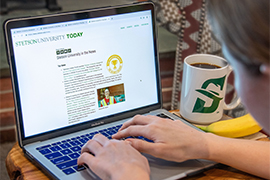 Top Stories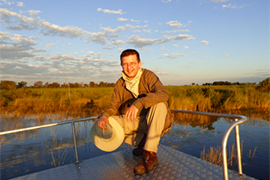 Royal Gardner, director of Stetson University College of Law's Institute for Biodiversity Law and Policy, was quoted in The Register-Mailon Dec. 17 in the article "Bringing the world's buried wetlands back from the dead." Gardner commented about the loss of wetlands, saying: "We now know the value of wetlands, and we know with increasing precision how many wetlands we're losing. The next step is for the governments to act."
Law Professor Ciara Torres-Spelliscy's book, "Political Brands," was featured in a Dec. 16 article, titled "When Madison Avenue and Pennsylvania Avenue merge: A review of 'Political Brands,' on the Dorf on Law website. Also, Torres-Spelliscy was quoted in a Dec. 17 article on Vox, titled "Did Trump commit bribery? I asked 7 legal experts. It's complicated." Further,Torres-Spelliscy was featured in video commentary on the Huffington Post website in the article "Michael Bloomberg splashes the cash for 2020." And she wrote a Dec. 18 opinion piece for the Brennan Center for Justice website, titled "19 Things We Learned About Money in Politics in 2019." It was picked up by Election Law Blog.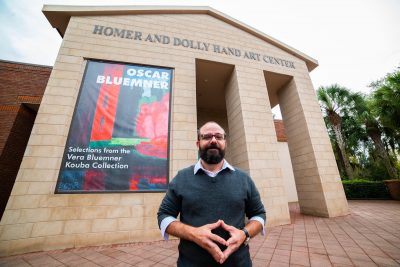 James Pearson, the newly appointed director of the Homer and Dolly Hand Art Center at Stetson, was featured in The Orlando Sentinel's Dec. 11 edition of 'People on the Move.'
Law Professor Luz Nagle was featured in a Dec. 18 article on Universidad de La Laguna, titled "The fight for the eradication of trafficking."
Law Professor Rebecca C. Morgan wrote the following articles for the Elder Law Prof Blog: Dec. 16, New Resource on Hoarding Disorders; Dec. 17, Save the Date: Reframing Elder Abuse on Social Media Webinar; Dec. 18, American Society on Aging 2020 Annual Conference; Dec. 19, Recent Survey on Needs of Older Adults in Tampa Bay Area, Florida.
Alumni News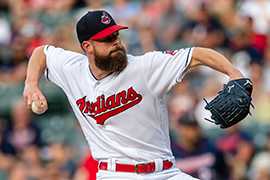 Former Stetson standout pitcher Corey Kluber was traded from the Cleveland Indians to the Texas Rangers on Dec. 15, as reported by ESPN. According to ESPN, the "blockbuster deal could dramatically change both teams."
Gov. Ron DeSantis appointed alumnus Michael Bagge-Hernandez as a judge to the Hillsborough County Court, according to a Dec. 19 article on Florida Politics. Bagge-Hernandez was among five new judges named to fill spots on three different courts.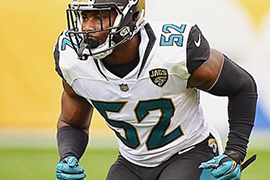 Former Hatters star and current Jacksonville Jaguars linebacker Donald Payne recorded 13 tackles in a Dec. 15 win over the Oakland Raiders. That gave him 41 tackles in his previous three games, according to CBS Sports. Payne played safety at Stetson.
Alumna Chelsie M. Lamie wrote a Dec. 19 post for the Above the Law website, titled "Practicing law in paradise." The article described how she moved her family to Mexico and took her six-person law firm "virtual."
Alumna Elisabeth Espinosa was appointed as a judge to Miami-Dade County Court, according to a Dec. 17 article in Space Coast Daily.