A Message from Stetson Dining Services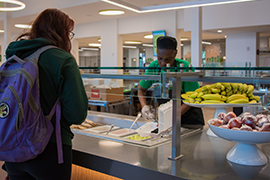 Senior Director of Dining Services Candra Reid explains the additional precautions being taken in the Lynn Dining Commons and the Coffee Shop to protect against the spread of coronavirus.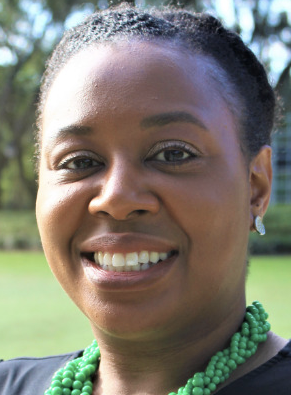 We wanted to be sure that the community understands all that we are doing in an effort to create a safe space for everyone to continue to get their meals.
In recent weeks, we have made a few additional modifications to our systems of interaction with our guests. We started asking all guests to sanitize their hands upon entry. We know everyone is going the extra mile of continuously washing their hands, but this extra sanitizing just boosts that coverage for everyone.
We have also limited even more of our contact and no longer physically take meal cards. Instead, we are asking each guest for their Student ID number and we are manually entering it on our end to maintain the Social Distancing of 6 feet. It's one extra step that we can take to increase our safety precautions.
In these unprecedented times, we want to continue to show that we are doing everything in our power to keep our teams and the community safe. This includes our continued strict guidelines on cleaning and sanitizing to prevent spreading. As guests filter in and out of the Commons and Coffee Shop, we are constantly cleaning and sanitizing stations. We are working to create an environment in the Commons that doesn't require you to physically come in contact with anything except your direct selections. This now includes canned and bottled beverages, so there are no additional chances of contamination.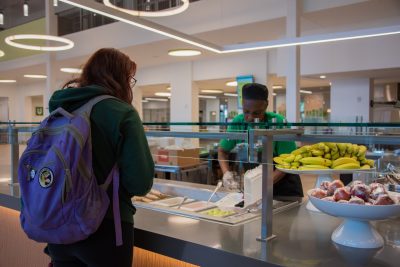 In our efforts to support our community to Shelter-in-Place, we are allowing our guests to take meals for both lunch and dinner at once. We know that this can benefit everyone in limiting their interactions outside of their residence halls. We understand that ultimately the less time they spend outside of their personal space the better.
In addition to cleaning and sanitizing our establishments, we are also looking out for the health and wellness of our teams. We are conducting wellness checks when our staff arrives for work. These checks include: asking how they are feeling and ensuring they are not exhibiting any symptoms, along with checking their temperatures. These steps keep our teams safe and healthy when they are here and also help to keep you healthy.
For instance, if a team player were to show symptoms, or had been around anyone showing symptoms and, most certainly, if they were to test positive, they would be restricted from coming to work until they cleared the 14-day isolation or received the required three negative test results. There are multiple layers and steps that we must follow in any of these circumstances, so that we are fully prepared to act, if needed. Thankfully, we have not had to resort to this. But these are the extra precautions that we are taking to protect everyone.
Again, our ultimate goal is for everyone to feel that they are in a safe environment, a place where you can enter and not feel at risk. We honestly think you face a greater risk of coming into contact with the virus when you are away from our campus, such as at the grocery store. We are unsure of the precautions that these stores are taking to provide a safe place for you to shop, and they may be unable to sanitize and clean every surface that individuals come in contact with.
Ultimately, our goal is for our community to leave as safe and healthy as when they entered our facilities.