Hatters Win 54-14 in Brian Young's Debut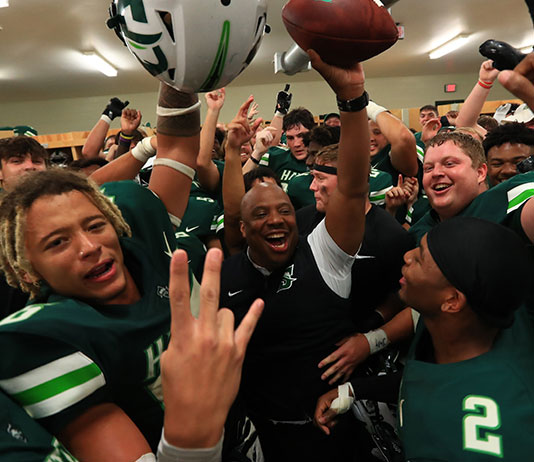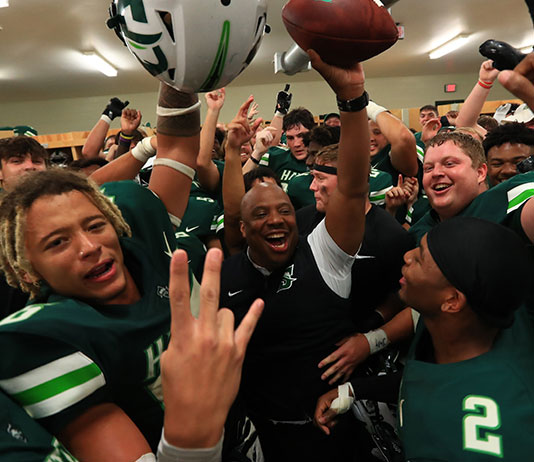 The Stetson University football team opened its 2021 season, and the head coach Brian Young era, in a big way by defeating Warner University 54-14 at Spec Martin Stadium on Saturday evening.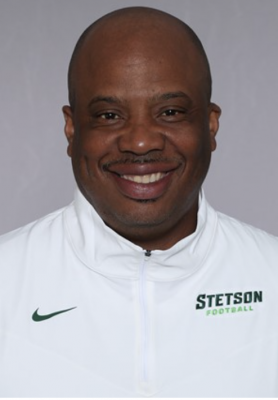 Young's Hatters dominated the visiting Royals in every facet of the game, holding a 476-106 edge in total yards, including a 271-119 advantage passing and a 205 – (minus) -13 yards rushing. Stetson scored on nine of its first 11 possessions, leading to the seventh highest scoring total in school history.
"I thought we came out and established ourselves early," Young said. "We came out with that attack style that we want to play in all three phases of the game. There are still some (areas) where we need to improve."
The Hatters led 10-0 after the first quarter, before building a 30-0 advantage just before halftime. Stetson's lone first half blemish came when Warner ran back a kickoff on the final play of the first half, following a Stetson touchdown. But the Hatters still had a comfortable 30-7 lead at the break.
Stetson scored 17 more points in the third quarter, before scoring one more touchdown in the fourth to round out the scoring.
The Hatters took a 7-0 lead early in the first quarter by scoring on a six-yard run by graduate quarterback Alex Piccirilli. Following a Warner turnover on their first play from scrimmage, the Hatters took over deep in Royals territory before redshirt freshman kicker Cameron Gillis split the uprights on a 35-yard field goal to put the Hatters up 10-0.
In the second quarter, Piccirilli scored his second touchdown of the game on a three yard run to make the score 16-0, before fellow graduate quarterback John Seter threw a pair of touchdown passes to give Stetson a 30-0 lead with seven seconds to go before halftime. His first touchdown pass was a 48-yard catch and run over the middle by redshirt freshman wide receiver Michael Carley, and his second scoring pass was a one-yard pass on fourth down to redshirt sophomore wide receiver Quinton Lane.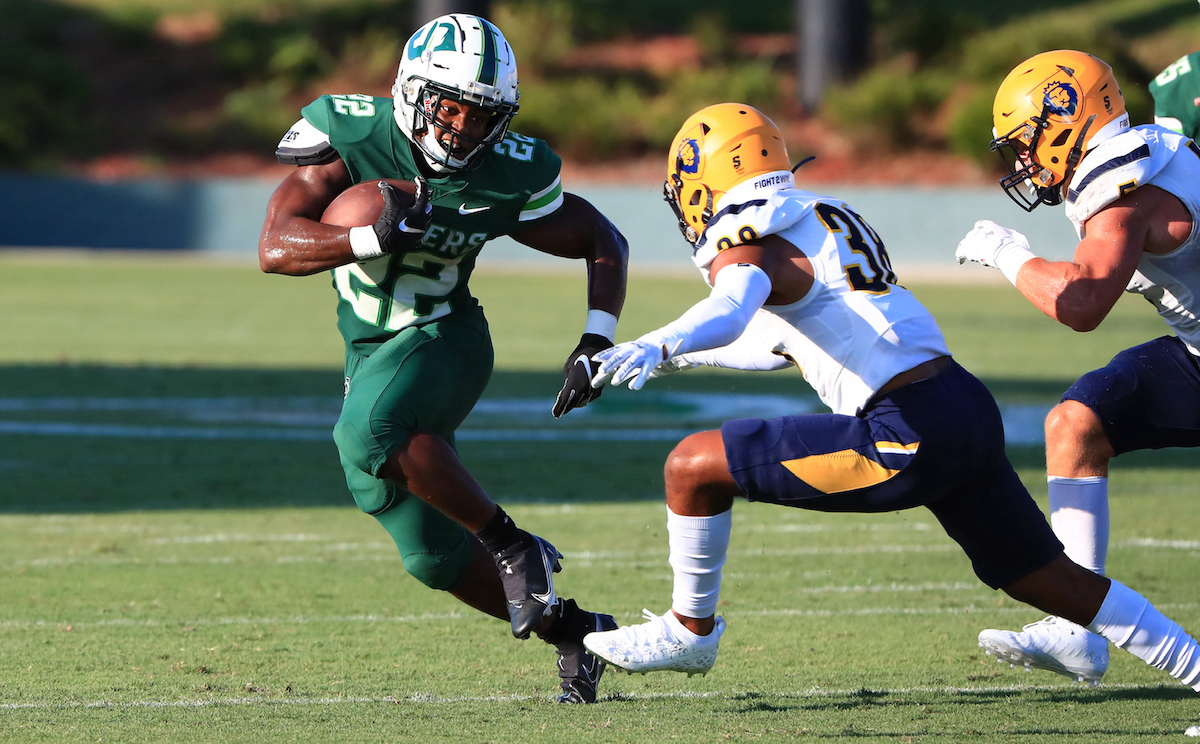 In the third quarter, Gillis connected on his second 35-yard field goal to make the score 33-7, before redshirt sophomore Jalen Leary found paydirt on an 18-yard touchdown run. Then Seter threw his third touchdown pass of the night by finding redshirt sophomore wide receiver Quinton Lane to make the score 47-7 by the end of the third quarter.
Early in the fourth quarter, Seter threw his fourth touchdown pass via a 28-yard strike to redshirt freshman Mason Proch to round out the scoring.
Overall on offense, Stetson's quarterbacks combined to complete 19 passes for 271 yards. Piccirilli completed seven of 11 passes for 86 yards, while Seter completed 12 for 185 yards and four touchdowns. On the receiving end, Carley caught three passes for 76 yards, while the ground game was led by Leary who had 104 yards on 20 carries.
Defensively, the Hatters were led by redshirt sophomore Davion Maxwell with five tackles plus a sack.
The Hatters return to action Saturday, Sept. 11, against Ave Maria College at Spec Martin Stadium with kickoff slated for 6 p.m.