Stetson Honors Program: 'Still Alive and Getting Bigger and Better'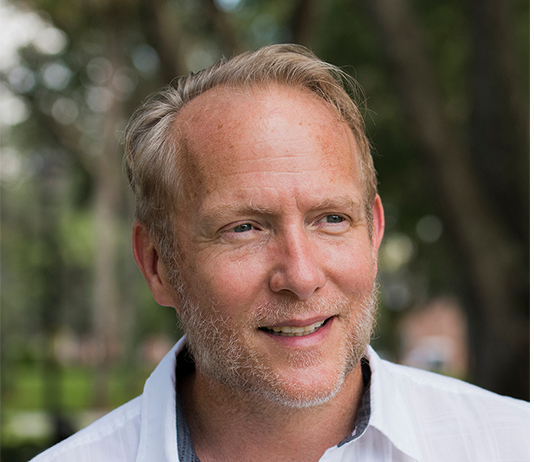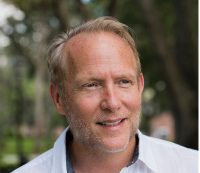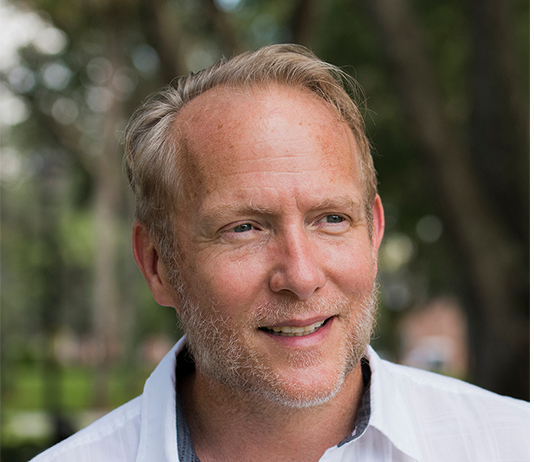 In an article published on Stetson Today in February 2018, Stetson Professor Michael Denner, PhD, said, "If this is done well and it's successful, and I think it will be successful, this is our chance to contribute to the future, because more people being better educated means a richer, more vibrant place."
Further, Denner commented, "This could be a model. Nobody is doing anything remotely like this anywhere in the United States."
Denner, director of Stetson's Honors Program, was talking about an agreement signed in 2016 to automatically admit students from the Quanta-Honors College at Daytona State College into Stetson Honors.
Under the agreement, which began in the Fall 2018 Semester, students also received a full Stetson scholarship, resulting in no out-of-pocket costs for tuition and fees. (Those students must already have earned their Associate of Arts degree.) Also, those students could advance in a curriculum track that was carefully planned, depending on academic major, including proactive academic advising and guidance.
Now, the program, which Denner describes as "way more successful than I ever thought," has expanded — and with more plans for growth on the horizon.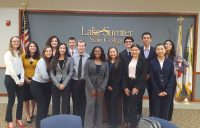 In February, Stetson and Lake-Sumter State College entered into an agreement that, likewise, enabled LSSC Honors students to transfer into Stetson Honors, beginning this fall semester.
As a result, Stetson Honors, which began in 1957 — making it one of the nation's oldest — is simultaneously both diversifying and strengthening while delivering a multitude of benefits to others.
Each year, Stetson Honors welcomes approximately 80 new students, including dozens of first-time-in-college students and transfer students, with a total of roughly 300 students in the program at any time. And, most notably, those transfer students via the partnership agreements (about 18 from DSC this fall and nine from LSSC) are proving to be outstanding.
"Consistently, they're among the best students I've taught, and my colleagues tell me the same thing over and over again," said Denner, a professor of Russian Studies. "They come in tremendously well prepared; they come here, and they succeed. They're the best students in class."
The Honors partnerships, in fact, have emerged as a big win — actually, a win-win-win-win.
First, among the original goals of their creation three years ago was to close what often is called the "leaky pipeline in higher education." Nationally, fewer than one in seven students with an associate degree transfer to a four-year college and earn a baccalaureate degree, according to published data. And even when they do transfer, there typically are numerous academic, social and financial obstacles to overcome.
Thanks to the partnerships with the two state college, that pipeline is more secure.
At the same time, the participating students often come from diverse ethnic and economic backgrounds. They are standout students, for sure, but largely from underserved demographic groups. The partnerships are bringing new diversity, which is serving to enhance the overall demographic mix of Stetson's student body. That's a win for the Stetson campus.
In addition, without having to navigate steep financial hurdles, students of lower socio-economic backgrounds stand to gain greater earning power. Industry data suggests that college graduates make an average of $20,000 more per year than their counterparts who don't continue their education past high school. That, in turn, is a win for the business community.
Stetson alumnus Steve Roy '75, an attorney who has lived in Lake and Sumter counties for more than 30 years, sees economic rewards for the region through an enriched workforce.
"The partnership program allows students entering those state colleges [Daytona State and Lake-Sumter] to have an affordable plan in place to receive  a four-year degree from one of the top nationally ranked universities in the United States," said Roy, who served as general counsel for The Villages of Lake-Sumter Inc., for more than a decade.
Plus, the improved access has a profound effect on students themselves at Daytona State and now, at LSSC.
"This agreement has resulted in significantly higher retention and completion rates for our students," asserted Amber Karlins, coordinator of the Honors Program at LSSC.
Currently, 86% of the students who began my program in 2019 are on track to earn their AA on time, with 100% of them planning to transfer, and "the vast, vast majority will be going to Stetson," Karlins added.
"This agreement has resulted in significantly higher retention and completion rates for our students. … The fact that we have been able to maintain numbers like this in the midst of a pandemic speaks volumes about the innovative, impactful nature of the partnerships." – Amber Karlins, coordinator of the Honors Program at LSSC
"The fact that we have been able to maintain numbers like this in the midst of a pandemic speaks volumes about the innovative, impactful nature of the partnerships," she said.
Karlins explained that only 20% of community/state college students ultimately go on to successfully transfer to a four-year institution, and of those, only 60% will earn their degree on time. "Those numbers look even worse for diverse students from low-income backgrounds," she said. "In fact, eight years after starting college, only 11% of students from the lowest income quartile will have successfully earned their bachelor's degree. Worse still, these are pre-pandemic numbers. In a pandemic world, this disparity is likely to be even more significant."
Similarly, since day one of the DSC partnership, Maggie Karda, former chair of DSC's Quanta-Honors College, hailed its potential. Now retired, she was instrumental in the Stetson partnership. "We put the seeds in, watched the seedlings go into the soil, and now they're popping up. And we're watching them grow," said Karda during the program's earliest days.
Today, new Quanta-Honors Director Benjamin Graydon, PhD, offers this assessment: "Now that two Quanta-Honors cohorts have transferred to Stetson and completed their bachelor's degrees, current students can see clearly the entire path available to them, and this is very motivating.
"Quanta-Honors students have been drawn to Stetson by its wide range of opportunities, but also by the promise that faculty mentors and advisors will help them navigate such a big menu. This promise has always been fulfilled."
That's meant the world to students such as Jordan Acosta, who admittedly "hated school, so after graduating [high school], college was the last thing I wanted to do."
After a few years of dead-end jobs, at age 22 he enrolled at DSC without "high expectations of for myself; I just wanted to try something new."
Acosta found almost instant success, thanks in part to encouragement from an English professor, who was impressed with his work and recommended him for the Quanta Honors program. Still thinking "there is no way I'll be good enough," he gave it a try and succeeded. "It sounds cheesy, but I discovered a passion for learning while going through the DSC honors program," he said.
Now, Acosta is studying abroad through Stetson Honors in Bishkek, Kyrgyzstan, learning the Russian language and researching how the Soviet Union affected Islam in Kyrgyzstan. "This is a topic I knew nothing about three years ago," he added. "I had no idea where Kyrgyzstan was three years ago, but now I'm here and it's all because of the two honors programs.
"Both the Stetson Honors program and DSC Honors program completely changed my life. … And I'm so excited for what my future holds."
All, quite apparently, is falling into place, sprouted from ideas conceived by Denner as he surveyed his Stetson Honors Program, the surrounding geographic area and the general landscape of higher education.
"This is still alive," he concluded, "and getting bigger and better."
-Michael Candelaria
Editor's note: On Oct. 29, Amber Karlins of Lake-Sumter State College and Stetson's Michael Denner, PhD, will make a presentation about the partnership program at the 2021 Annual Conference of the National Collegiate Honors Council.