Stetson gets $16M for scholarships for students in the arts, music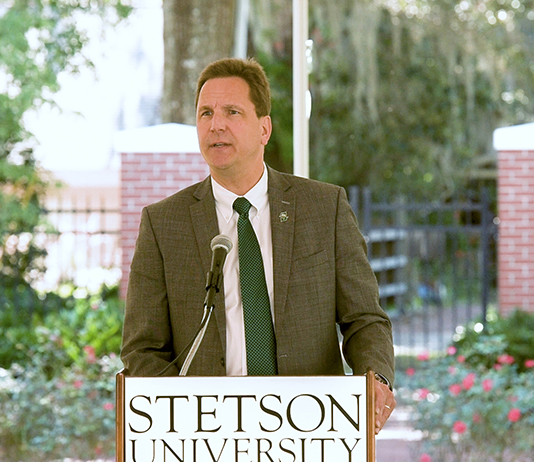 Editor's note, Summer 2022: When Stetson University announced the Antoinette "Toni" LaValle bequest on Nov. 15, 2021, the gift was for $15 million. But the university later received additional funds from the estate, bringing the bequest to $16 million. The amount has been updated in this story.
***
As a girl, Antoinette "Toni" LaValle lived outside Paris when the Nazis invaded during World War II. She had a talent for art. However, she had to scrounge for materials to teach herself to draw and paint.
When she died last year at age 93, she left $16 million to Stetson University. The money will provide scholarships and other support to students in the arts and music. She wanted them to have opportunities that she never had when she was young.
Her bequest will create LaValle Artist and Scholar awards, and experiential scholarships. These will begin in the Fall 2022 semester from the Antoinette LaValle Endowed Creative Arts Fund, the university announced Nov. 15.
Most of the funds will support the LaValle Artists and Scholars in the College of Arts and Sciences. These will provide full-tuition scholarships to students majoring in Art History, Digital Arts, Studio Art or Theatre Arts.
Finding Ways to Support Students
"It is with sincere and heartfelt gratitude that I share with you today that Stetson University is the recipient of its second-largest single gift in its history: [$16 million] from the estate of Antoinette LaValle, a dear friend of Stetson," Stetson President Christopher F. Roellke, PhD, said.
"She was not a Stetson alumna, but she was a good friend of the university and she loved the arts and always sought ways to support students," he continued.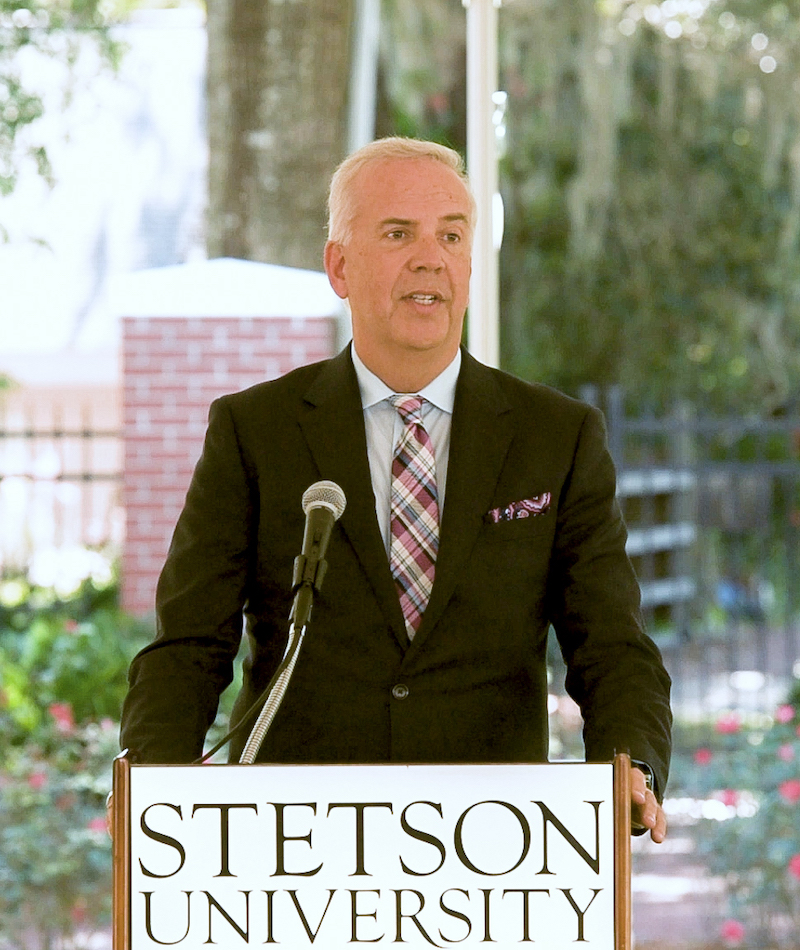 Her gift comes three years after university Trustees and supporters Hyatt and Cici Brown donated $18 million. It was the largest gift in the school's history – to construct a new science building and expand programs in the sciences. The Cici & Hyatt Brown Hall for Health & Innovation is currently under construction. It is set to open for the Fall 2022 semester.
Likewise, university officials said Mrs. LaValle's donation would be transformational for students and the institution.
"Her gift will open doors for students to study abroad, secure internships, seed innovations and many more opportunities that give students in the arts an even richer, more vibrant Stetson education," said Board of Trustees member Steven Alexander '85.
Amassing a Fortune
Nearly 10 years ago, LaValle contacted Stetson. After that, she provided financial support for Stetson's Homer and Dolly Hand Art Center and for students in the Studio Arts and the Creative Arts Department.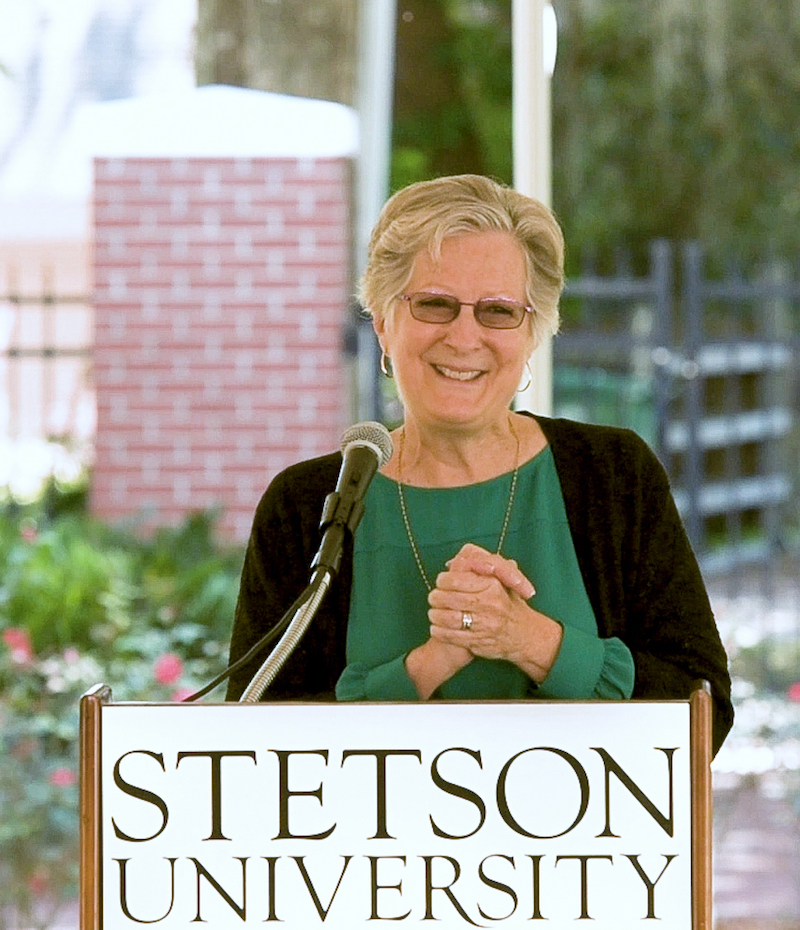 As a young woman, LaValle immigrated to the United States and worked in New York City as a personal assistant to an investment manager on Wall Street. Soon, she developed her next lifetime passion. She handled her own investments and amassed a fortune. Retiring to Ormond Beach, about 30 miles from Stetson, she lived a modest and private life.
"I was just amazed and so pleased that she is providing Stetson students with opportunities that she never had," said Kate Pearce, Stetson's former director of Planned Giving, who developed a close relationship with LaValle through the years. "I know that she is smiling down on us today."
Elizabeth Skomp, PhD, Dean of the College of Arts and Sciences, said two recipients will be selected as LaValle scholar artists each year. They will receive full-tuition scholarships, beginning next fall. Eventually, the number will grow to eight scholar artists enrolled in Stetson at one time. These will be students with majors in Art History, Digital Arts, Studio Art or Theatre Arts in the College of Arts and Sciences.
Expanding Scholarships for Students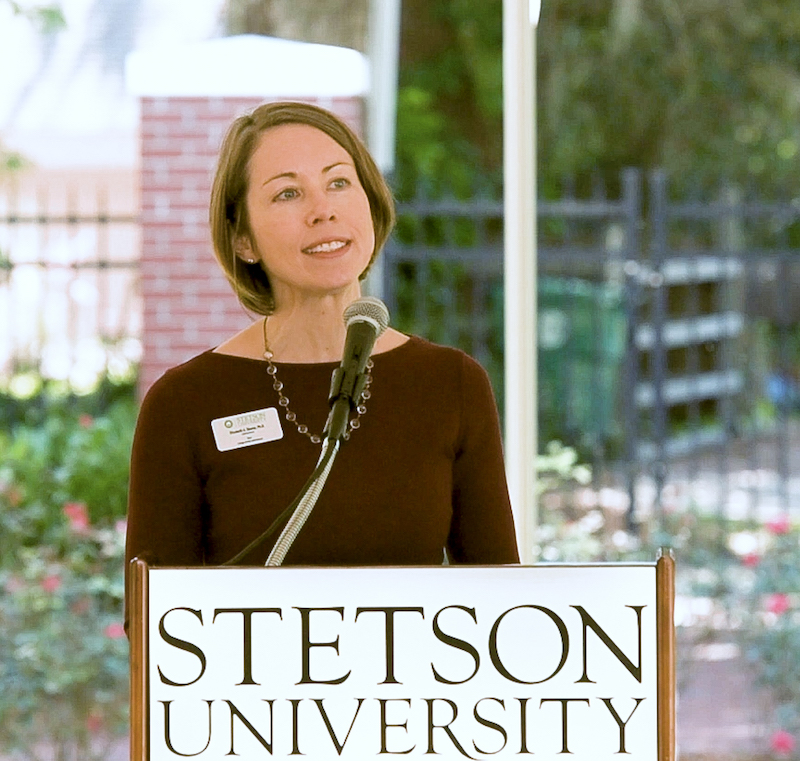 In addition, the LaValle Endowed Creative Arts Fund will help fund general scholarships in the fine arts. And it will fund experiential learning opportunities for students in the Creative Arts and the School of Music. That will include providing additional support for students undertaking summer scholarly and creative activities as part of the Stetson Undergraduate Research Experience, or SURE, Program.
In the Stetson University School of Music, students also can receive support. It will help them attend summer festivals. Or they can pursue other performance opportunities at prestigious venues in the United States and around the world.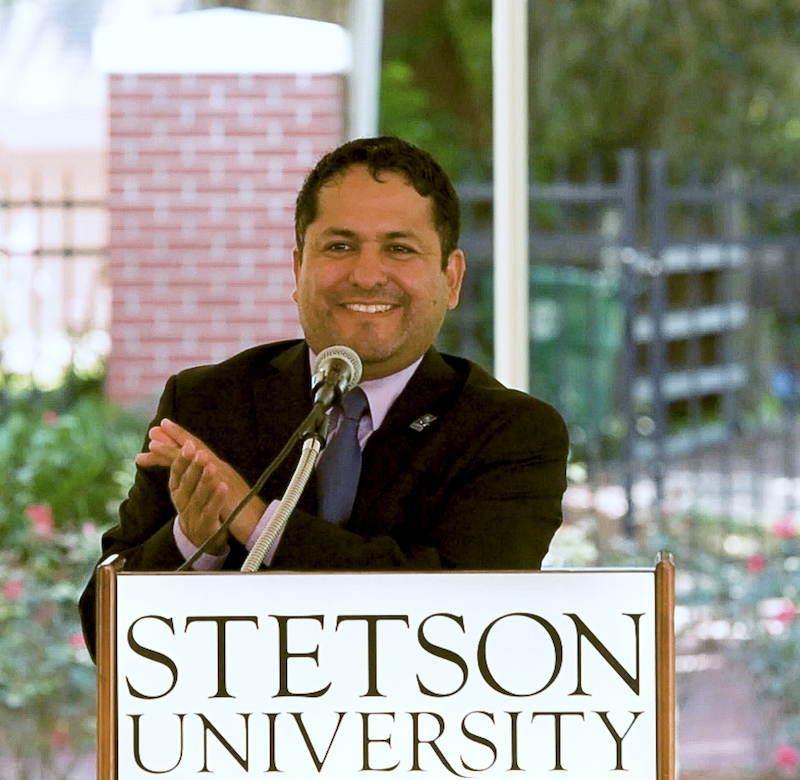 "Antoinette LaValle's generosity enables us to reaffirm and strengthen our institution's commitment to fine arts and it will absolutely enrich and expand the opportunities available to our students," Skomp said.
Added Washington Garcia, DMA, Dean of the School of Music, "The impact that this visionary gift will have on our current and future students in the School of Music is extraordinary as we would be able to enhance their artistic and academic experiences to levels of the highest caliber."
-Cory Lancaster