International Environmental Moot Court Competition (IEMCC) 2022: A Recap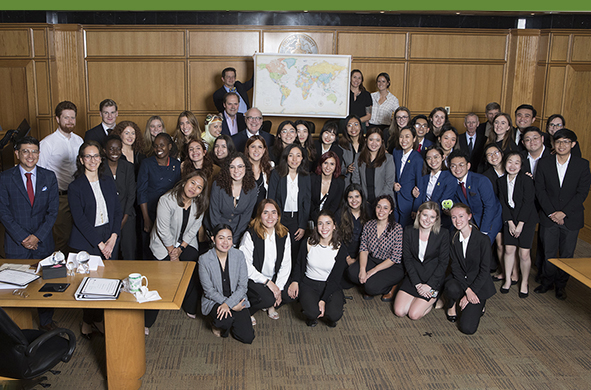 For the first time since 2019, the International Environmental Moot Court Competition brought teams from around the world to Stetson Law to compete in the international finals. The event's 26th edition brought 12 teams from 11 countries and five continents together for a spirited event April 7-9.
Teams argued a fictional case involving armed conflict, protected wetlands, and vulnerable sea turtle nesting areas.
Current events inspired the premise, and current events affected the event itself. A team from Ukraine had to cancel plans to attend as a result of Russia's invasion of the country; they sent a moving video message to those in attendance. Teams from Bangladesh and India were unable to attend due to COVID-19-related visa issues. A team from Nairobi, Kenya was able to attend – but only because their visas got approved just a day before their scheduled departure.
"Despite travel-related challenges, the event went smoothly. I was impressed and inspired by the students' advocacy skills, as well as their resilience and good cheer," said Professor Royal Gardner, the competition's founder and main organizer. "It was such a joy to host the teams in person after being virtual for two years."
From bumpy travels to brilliant triumphs
Micah Cheyenne Ecarma of the University of the Philippines College of Law said her team had students from every level, which, due to time constraints, meant they could only practice once a week. Despite this, they made it to the final round.
"In the end, we saw our efforts bear fruit and witness each other's improvements. Instead of dreading our preparations, we started looking forward to them," Ecarma, who won Best Oralist for the preliminary rounds, said.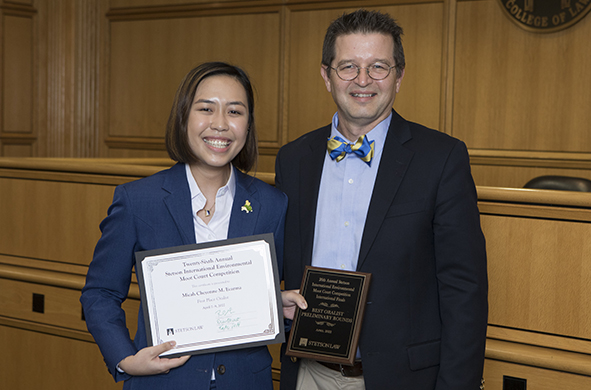 The trip from Manila to Gulfport wasn't easy. A connecting flight was delayed, and the team even got separated. They arrived safely, albeit more than a half-day later than planned. Ecarma said ultimately, competing in person – especially on such a beautiful campus as Stetson Law's – made the trip worth it.
"We were blown away when we first set foot in the halls of Stetson. Being in such a lovely campus really inspired us and kept us calm and focused during our rounds," Ecarma said. "We also really loved competing in the rooms themselves, as they really gave us the full experience of doing oral arguments in a courtroom in front of a panel of judges."
Rising to the occasion
Participants commended the event's organizers for a well-executed event.
"The organizers rose to the occasion given the challenges that we are facing to facilitate travel, accommodation, and paperwork. They kept us well fed, coordinated volunteers and judges, and gave comfortable space to work on campus to 12 teams from five continents," said Verónica Cáceres Chamorro, who served as a championship round judge for the event.
Cáceres Chamorro, who is the secretary general of the Inter-American Convention for the Protection and Conservation of Sea Turtles, said she was impressed with the competitor's command of her organization's policies and their intensive research skills.
"I was delighted to see how knowledgeable the students participating in the Moot Court were of the entire IAC text, resolutions, and the research they did outside legal documents…addressing sea turtle threats – not only lighting, but climate change, dangers in the marine habitat with a marina and boat strikes, damage to nests from people walking on the beach, to the socioeconomic aspects," she said.
IEMCC 2022: Results and recognition
The final round was between two teams from the Philippines: University of the Philippines College of Law and University of Cebu School of Law, Philippines. The latter was ultimately the winner. A University of Cebu School of Law competitor, Golda Marie Lim, won Best Oralist in the final round.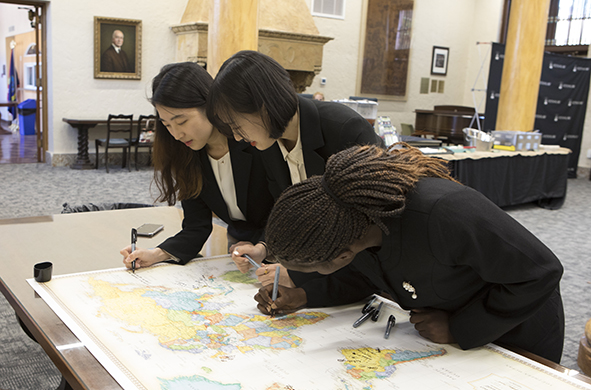 Semifinalists were Singapore Management University and Law Society of Ireland.
Best Memorial went to University of Nairobi, Kenya.
Though they could not be present to compete, National University of Kyiv-Mohyla, Ukraine was given the Spirit of Stetson Award.
See the full 26th IEMCC results.
---
Post date: April 22, 2022

Media contact: Kate Bradshaw
[email protected] | 727-430-1580