Stetson Board of Trustees Approves Naming of New Health and Science Facility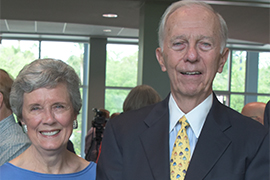 Stetson University's new health and science facility will bear the names of two longtime Stetson supporters, Cici and Hyatt Brown, in honor of their generosity and support. The move was unanimously approved by the university's Board of Trustees at its February meeting on Stetson's College of Law campus in Gulfport.
The Cici & Hyatt Brown Hall for Health and Innovation is in the planning stage, along with the renovation of Stetson's current science facility, Sage Hall. Provost Noel Painter, PhD, and Elizabeth Skomp, PhD, dean of the College of Arts and Sciences, updated trustees on the progress of design and construction plans.
"It is encouraging to me to see how the building process has sparked broad conversation about how we build and renovate spaces that we need at Stetson to advance excellent education for our students," said Painter. "Consistent with the original vision for the building, Cici and Hyatt Brown Hall will foster interdisciplinary collaboration in health and bring the vision of creating innovation in health and science to benefit the greater Daytona Beach-Orlando community."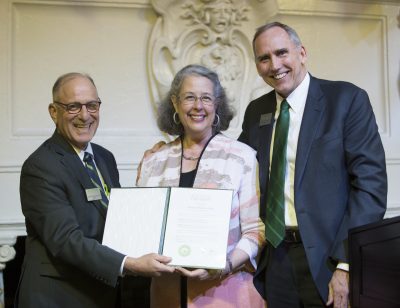 During the meeting, the university Board of Trustees, with members of the College of Law Board of Overseers in attendance, announced the establishment of the "Dr. Wendy B. Libby Scholarship" in honor of retiring president Libby. Recipients will be Stetson law students who have an undergraduate degree from the historic campus in DeLand, and a devotion and commitment to social justice. The Board of Trustees, Board of Overseers, advisory boards for the School of Music, School of Business Administration and College of Arts and Sciences, as well as the Alumni Board raised more than $100,000 to establish the scholarship and fundraising is continuing.
Other actions were approved and announced at the meeting, as well: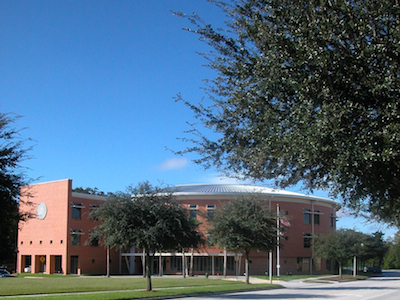 • At the university's Facilities Management Committee meeting, Stetson University CFO and EVP Bob Huth officially announced the sale of the university's facility in Celebration, Florida. Further information will be issued in the near future. The impact on students will be minimal since most classes at that location have already been moved to the DeLand campus and the remaining few will continue at Celebration until the end of the spring semester.
• The Finance Committee and overall board also approved changes to graduate tuition and fees in the 2020-2021 academic year. The graduate School of Business Administration increased various MBA programs' costs approximately 5%, and the College of Arts and Sciences reduced its Educational Leadership program cost by 3.4%. Changes for the College of Law will be announced in the coming weeks.
• The board approved the nominations of two alumni to receive honorary degrees at this year's commencement ceremonies: Trustee Emeritus Nestor de Armas '73 will receive an Honorary Doctorate at the undergraduate commencement ceremony in DeLand. The College of Law will be making an announcement soon on its selection of a recipient of its Honorary Doctor of Laws.