CELEBRATING BLACK HISTORY MONTH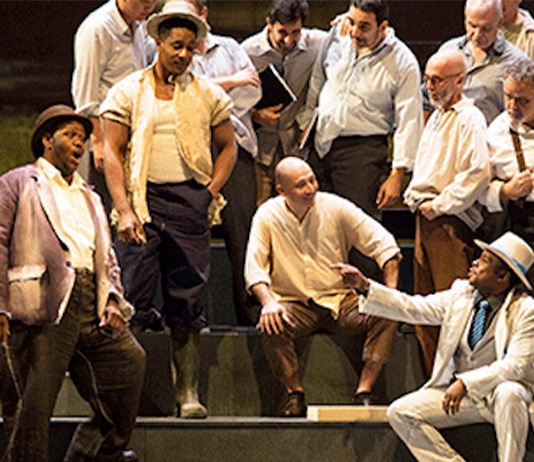 Note: Throughout February, Stetson will highlight reasons for the university to celebrate Black History Month.
A Mandela Visit To Campus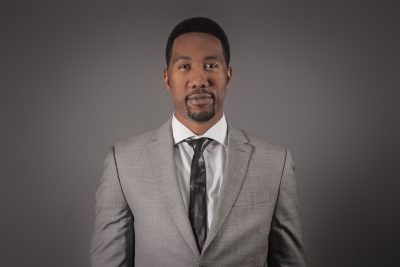 On March 26, 2019, Ndaba Mandela, grandson of Nelson Mandela, visited the Stetson campus and presented "From Prisoner to President: The Mandela Legacy Lives On" to the Stetson community and the public. Almost every chair was filled in the Stetson Room of the Carlton Union Building when then-University President Wendy B. Libby, PhD, stood to introduce Mandela.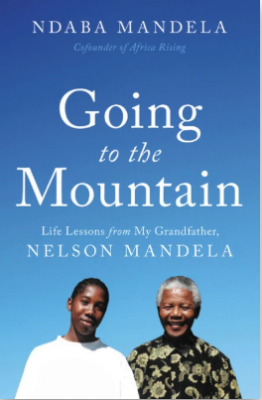 Of course, Nelson Mandela (1918-2013) was a South African anti-apartheid activist and politician who served as the first president of South Africa from 1994 to 1999. He was the country's first Black head of state and the first elected in a fully representative democratic election.
Throughout his presentation, Ndaba Mandela stressed the need for empowerment among the youth and a focus on the future. The founder and chair of Africa Rising Foundation, he emphasized the power of "breaking down misconceptions" about Africa and about social justice. In 2018, his "Going to the Mountain: Life Lessons from My Grandfather, Nelson Mandela" was published.
Ndaba Mandela's visit was sponsored by Stetson's Multicultural Student Council, partnering with the Student Government Association, the Office of Diversity and Inclusion and the Muslim Student Association.
-Michael Candelaria
Stars Of The Opera Stage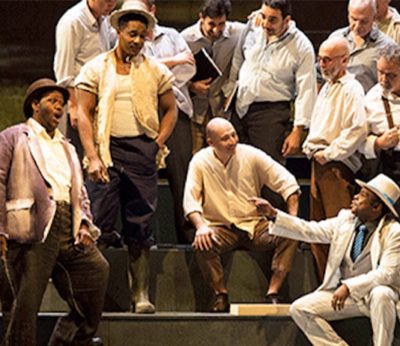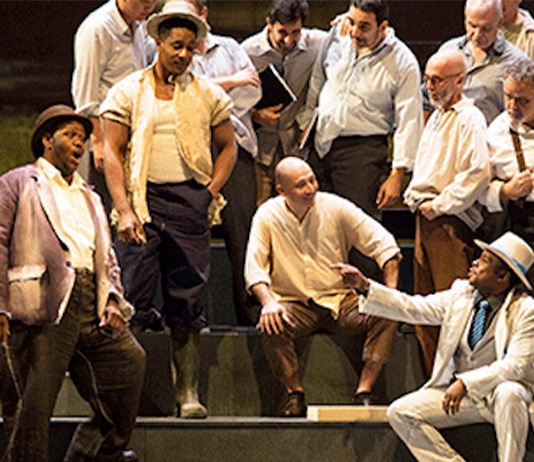 Stetson's School of Music has certainly had its share of outstanding performers on the opera stage — but three stars from the Class of 2006 plus a fourth from 2007?
That would be Donovan Singletary, Edward Washington II and Cameo Humes from 2006 plus Tai Oney '07.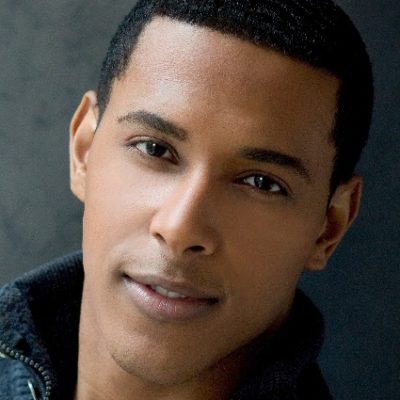 Singletary, a bass-baritone, has performed in a number of productions with the Metropolitan Opera in New York City, as well as performing at Carnegie Hall, at the Teatro alla Scala in Italy and with the Dutch National Opera and English National Opera, to name four. He completed the prestigious Lindemann Young Artist Development Program at The Metropolitan Opera, where he was praised for his "beautiful and powerful" voice.
His 2022-2023 season includes performances with the Berlin Philharmonic, a return to the English National Opera, and debuts with the North Carolina Opera, Opera Carolina and Orchestra Iowa. Also, he has three university residencies presenting masterclasses and recitals.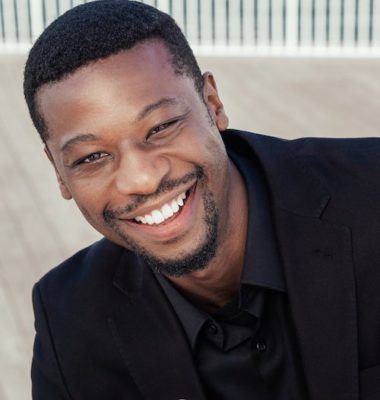 Washington, a tenor, has performed in Porgy and Bess at the Metropolitan Opera, in addition to work with the Orlando Opera, Central Florida Lyric Opera, Opera Orlando, International Festival of the Voice and New York City Opera, among others. He also has premiered a number of new songs by American composer/arrangers.
In addition, Washington has soloed in concert with the United States Air Force Band, Jacksonville Symphony Orchestra, Orlando Philharmonic, Baltimore Symphony Orchestra, Morgan State University Choir and the American Spiritual Ensemble. And he's been a featured vocalist at Carnegie Hall in New York City. Formerly, he was the Music and Education director of the "Negro Spiritual" Scholarship Foundation in Orlando and directed its ensemble "Master Singers."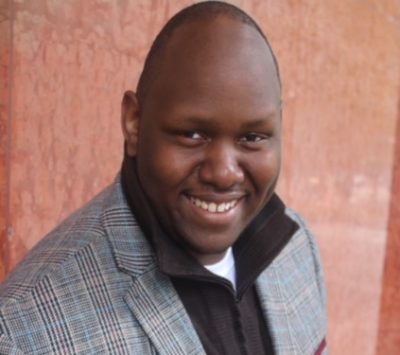 Humes, a tenor, has performed with the Fort Wayne Philharmonic, Orlando Philharmonic Orchestra, Hilton Head Choral Society, Gainesville Civic Chorus and the Orchestra Sinfonica dell'International Chamber Ensemble in Italy. Among his greatest achievements was his 2016 debut at Teatro alla Scala in Porgy and Bess.
Since the 2014-2015 season, Humes has performed regularly in the chorus of the Lyric Opera of Chicago, and he's been featured as a soloist on dozens of stages. Additionally, he has toured Spain, France and Ireland with the world renown American Spiritual Ensemble, which celebrates the Negro Spiritual as a critically acclaimed professional group composed of some of the finest singers in the classical music world.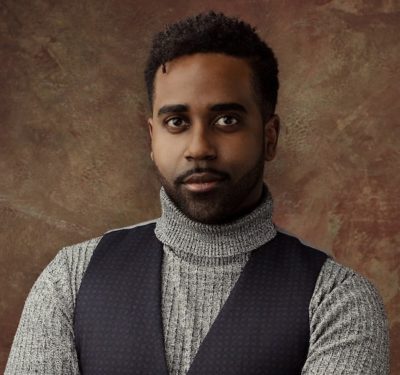 Oney, a countertenor, has been hailed by Opera News for the "richness and pliability" of his voice. He has been a prizewinner in several competitions, claiming a prestigious Sullivan Foundation Award and a U.S.-Postgraduate Fulbright Award, among others. Oney made his professional opera debut with Opera Boston in collaboration with Boston Baroque, and he has soloed in numerous performances, such as Handel's Messiah, Haydn's Paukenmesse, Bach's St. John's Passion and Bernstein's Chichester Psalms.
His work with opera companies ranges from the English Touring Opera, Finnish National Opera and the Dallas Opera to the Royal Opera House and the Deutsche Oper Berlin. His festivals worldwide include the London Handel Festival, Festival d'Aix-en-Provence, the Innsbruck Festival of Early Music and many others. Also, he's been a member of the Central City Opera — the fifth-oldest U.S. opera company, based near Denver — and a guest artist for the Palm Beach Opera young artist program.
-Michael Candelaria
Donald Payne '16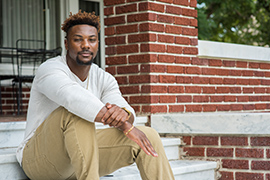 Donald Payne '16 (Finance) was typically referred to as a tackling machine at Stetson. Not coincidentally, Payne, a linebacker, became the Hatters' first player to sign a contract with an National Football League team in the modern era — signing with the Baltimore Ravens in May 2017.
Payne went on to be a part of the Ravens, Jacksonville Jaguars, Washington Football Team, Miami Dolphins and San Francisco 49ers. During the 2017 season with the Jaguars, he finished third in the NFL in special teams tackles with 16. In 2019, he totaled an impressive 61 tackles for the Jags.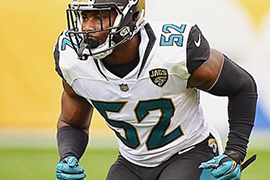 Currently, Payne is on the roster of the Arlington Renegades, which begins play this month in the XFL, a springtime football minor league.
For the Hatters, Payne was a three-time All-American who finished his college career as the third leading tackler in Division I history with 538. Also, he scored five touchdowns on defense/special teams.
In 2020, Donald Parham Jr. (to be featured later this month) joined Payne in the NFL at a tight end with the Los Angeles Chargers. He left Stetson in 2019 and has now returned to complete his degree.
-Michael Candelaria