The Cici & Hyatt Brown Hall for Health & Innovation Nears Completion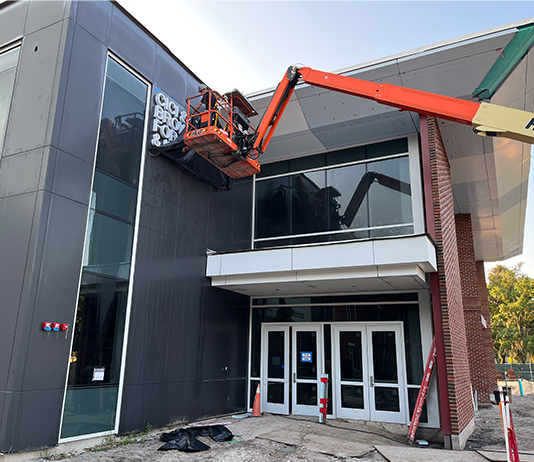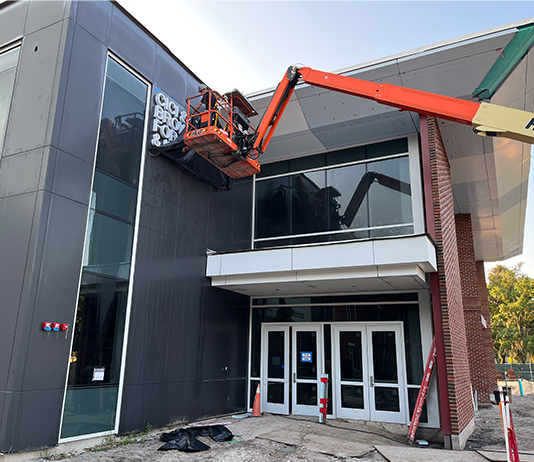 A building that began with unprecedented philanthropy and a bold plan is now becoming reality.
The Cici & Hyatt Brown Hall for Health & Innovation is nearing completion, just off the Stetson Green on campus and very much as planned.
A campus celebration, open to the public, is set for Oct. 28 at 2 p.m. during Homecoming to mark the milestone achievement.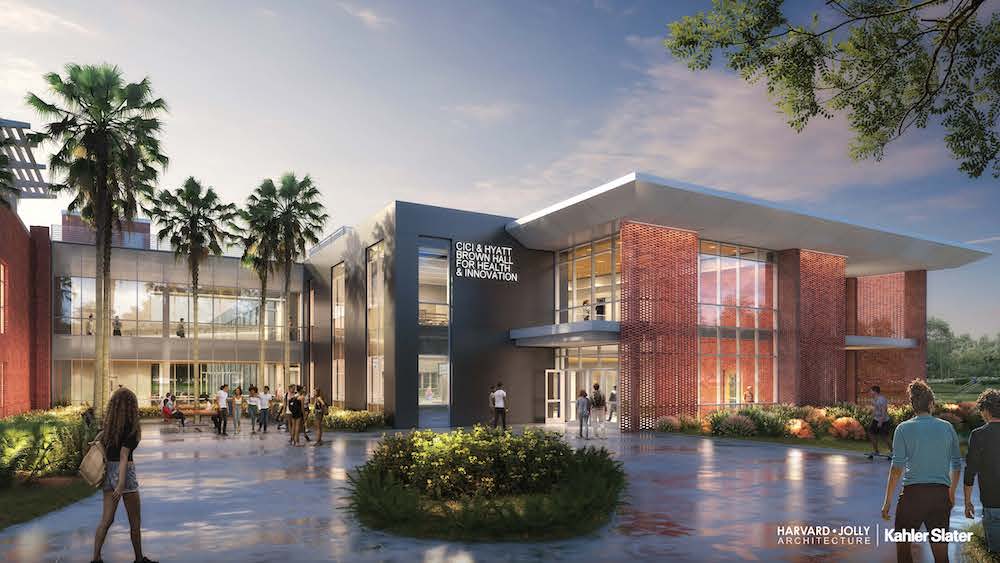 The anticipation of Brown Hall began on April 9, 2018, when longtime Stetson Trustees Cici and Hyatt Brown announced a $18 million donation to construct a new science building and expand science programs. The Browns called their gift an "investment," ultimately intended to "create spaces and experiences that will allow ideas, learning and interests to converge and evolve into groundbreaking discoveries and innovative pedagogy."
That's the university's stated vision. And it's about to happen.
The two-story building, measuring more than 40,000 square feet, connects with the existing Sage Hall, which was renovated last year, essentially establishing a multidimensional, collaborative, synergistic science complex.
Brown Hall is scheduled to open in time for the Spring 2023 semester.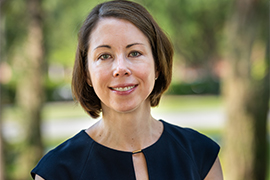 Brown Hall will be home to the following areas within the College of Arts and Sciences: the Center for Optimal Health across the Lifespan; Environmental Science and Studies; Health Sciences; Public Health; Sustainable Food Systems; and the graduate program in Counselor Education.
"There are such rich opportunities for student learning and collaboration," described Elizabeth Skomp, PhD, dean of the College of Arts and Sciences, adding there are "so many exciting facets," beginning with an "absolutely critical focus on students."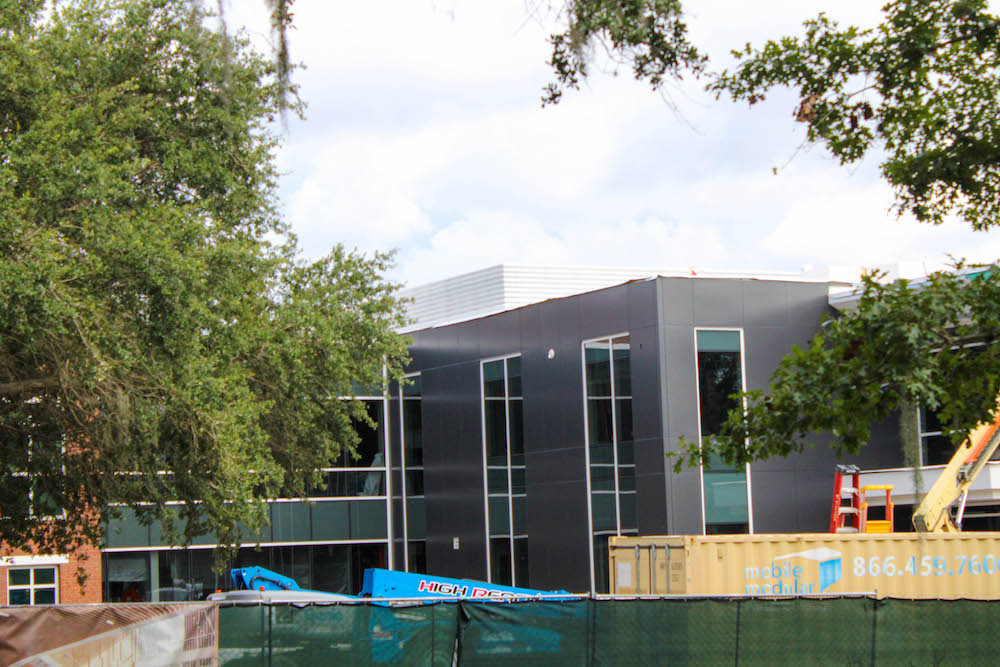 'On Schedule and Under Budget'
Meanwhile, construction activity has been similarly impressive, cited Scott Thacker, Stetson's associate vice president for Facilities Management.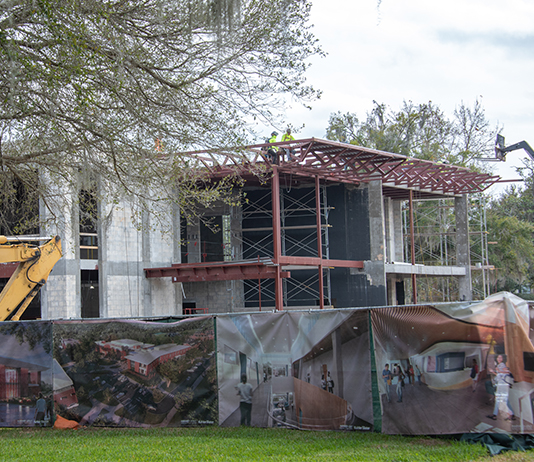 Despite the industrywide challenges of materials delays and labor shortages, the building's crews have pulled together, highlighted by the efforts of Williams Company, the project's general contractor.
"Construction has gone very smoothly, even though there have been some challenges," Thacker noted. "Fortunately, we're at the point on the project where we've jumped all those hurdles. The project is on schedule and under budget."
A few of the materials:
179 tons of steel
74,898 bricks
6 tons of embed plates
225,750 feet of wire
18,500 square feet of floor deck
26,800 square feet of roof deck
1,130 cubic yards of concrete.
A sampling of what's inside:
clerestory windows to bring large amounts of natural light into the building
a 600-square-foot greenhouse with automated temperature controls, grow lights, curtains and weather station
large, multifaceted Teaching Kitchen with five cooking ranges
supplemental solar system (38 kW) on the roof to produce renewable energy and reduce electricity costs
flooring that combines porcelain tile, vinyl tile and carpeting
connector corridors on both floors to Sage Hall
Want to see for yourself? Mark your calendar for Oct. 28 — all are invited.
– Michael Candelaria
What's in a Name?
While the Cici & Hyatt Brown Hall for Health & Innovation promises to make exciting new history on campus, donors can create their own legacy at Brown Hall by adding their name to a space in the building.
For more information, contact Tara Hamilton, assistant vice president of University Development Initiatives, at 386-822-7993 or [email protected].