Stetson's Celebration Center recognized as one of Florida's top universities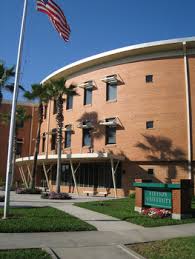 In a letter from the Governor's Office in Florida's Capitol Building, Florida Governor Rick Scott congratulated the Stetson University Center at Celebration for being included in the Orlando Business Journal's list of top colleges and universities in the state of Florida.
"Thank you for all you are doing to make sure Florida students are prepared to participate in Florida's growing economy," Governor Scott said.
At the Celebration Center, in partnership with an advisory board of Celebration residents, Stetson University developed the Lifelong Learning Program, which is an educational enrichment environment for learners 50 years of age and above. This year alone, in a program designed for the members to experience a vibrant life with their peers, the programs included: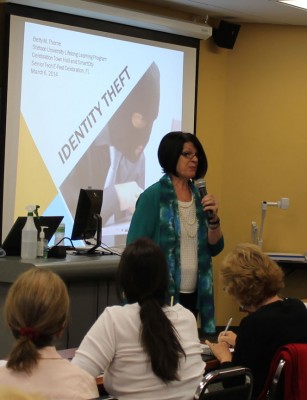 Stetson also offers the Executive Master of Business Administration (EMBA) program at the Celebration Center as well as several MBA courses, part of Stetson's School of Business Administration. (Betty Thorne, Ph.D., professor of statistics, is pictured, teaching at Celebration.) Other graduate courses offered at the Celebration Center include Educational Leadership and Counselor Education, both part of Stetson's College of Arts and Sciences.
"Driving innovative and timely non-credit programming in today's higher education platform," said Toni Castillo, director of Stetson's Celebration Center, "provides an opportunity for individual growth, industry gain of higher skilled workers and the building of a knowledge economy to boast higher returns on investments for all involved."
The Stetson University Center at Celebration is located at 800 Celebration Ave., in Celebration, Fla. For more information about Stetson University's Lifelong Program, contact [email protected], or call Castillo at 321-939-7600 or email [email protected].