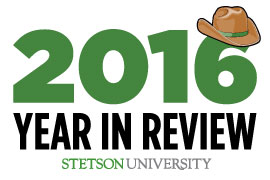 The $7 million Rinker Welcome Center opened with an award-winning design. Renovations began on the Carlton Union Building. More student housing was added to accommodate growing enrollment.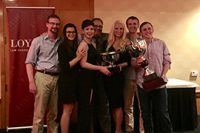 The year 2016 brought growth to Stetson University, but even more striking were the accomplishments of its students, faculty, alumni and staff.
The Stetson College of Law ranked No. 1 in the nation again in Trial Advocacy, and a Stetson Trial Team won the National Civil Trial Competition in Los Angeles.
Alumna Sarah Caudill, ('06, physics), worked on the research team that made the "Discovery of the Century," directly detecting gravitational waves from two colliding black holes, as predicted by Albert Einstein's general theory of relativity published in 1915.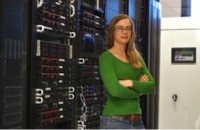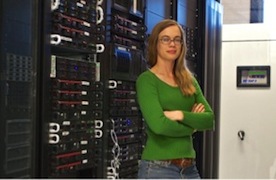 Former Stetson star Corey Kluber made history in Game 1 of the World Series when he pitched eight strikeouts in the first three innings.
New academic programs were started, and President Wendy B. Libby, Ph.D., and the Stetson community began a yearlong initiative to focus on diversity and inclusive excellence, called Many Voices, One Stetson.
"I'm going to talk to you … about why you should be extraordinarily proud of your university, which is looking better than ever at 133 years old," Libby told a crowd at a Homecoming Weekend breakfast at the President's Home in November.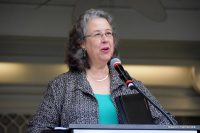 She cited the new Rinker Welcome Center, the ongoing CUB renovations, more apartments for students, and a $150 million fundraising campaign, called Beyond Success – Significance, which has raised more than $95 million to date.
"Growth allows us to invest and re-invest in making Stetson a better, stronger place where student learning is at the heart of everything we do," she said.
As 2016 draws to a close, here are some of the Stetson highlights, month by month, as chronicled by Stetson Today:
January

Diversity and Inclusion Study: Starting Feb. 2, Rankin & Associates Consulting will conduct a climate survey on Stetson's campus. Part of the university's initiative toward inclusive excellence, the anonymous survey will collect information on prejudice on campus, and ensure that students, faculty and staff have the opportunity to address issues.
February
Popular Provost to Depart: Seven years after she stepped foot onto the Stetson campus, Executive Vice President and Provost Elizabeth L. "Beth" Paul announces she will leave in mid-June to become President of Capital University near Columbus, Ohio. A national search is underway to find a replacement.
March
We're No. 1!: Stetson College of Law ranks No. 1 in the nation by U.S. News & World Report in Trial Advocacy and third in Legal Writing. It was the 18th time that Stetson ranked tops in Trial Advocacy.
Capital Improvements: Stetson's Board of Trustees approves more than $26 million in capital improvements at the university's DeLand and Gulfport campuses, as well as improvements at the university's location in Celebration.
Stetson Law Team Wins Internationally: Stetson College of Law's Vis International Arbitration Moot team wins multiple awards at the 23rd Annual Willem C. Vis International Commercial Arbitration Moot in Vienna, Austria.
April
Phi Beta Kappa Inducts 33: Phi Beta Kappa, the nation's oldest and most prestigious undergraduate honor society, inducts 33 new members from Stetson.
Reaching the Summit: The Volusia County Water Summit is hosted on campus by the Stetson Institute for Water and Environmental Resilience, and presents a deep dive into the issues impacting water resources in the county.
May
No Surprise for SOBA: Stetson's School of Business Administration maintains business and accounting accreditations by AACSB International (Association to Advance Collegiate Schools of Business).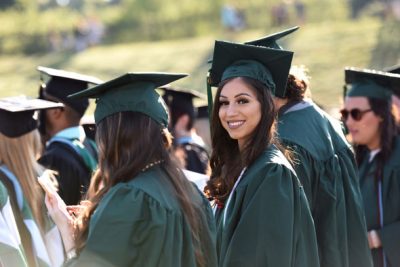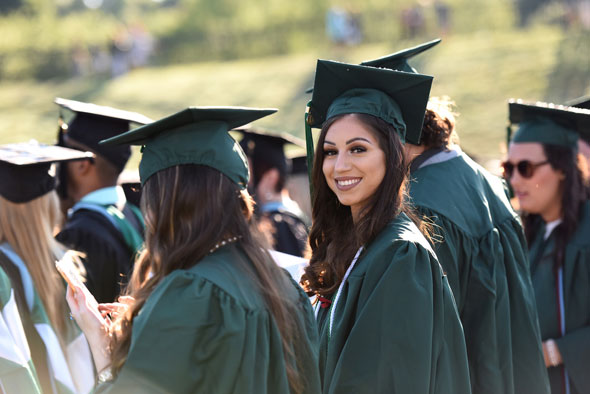 Commencement Sets Records: Stetson's 2016 Commencement Ceremony graduates its largest class ever with 830 graduates — 674 undergraduates and 156 master degree graduates — at Spec Martin Memorial Stadium in DeLand.
Beachy Keen: The Hatters are selected as one of eight teams to participate in the inaugural NCAA Beach Volleyball Championship.
Education Department Reaccredited: Stetson's Department of Education is awarded full accreditation by the Council for the Accreditation of Educator Preparation (CAEP). The accreditation for seven years ensures students and alumni that the department has successfully met rigorous standards for teacher education programs.
Rich Returns: Stetson's student-run Roland George Investments Program bond portfolio earns second place and its stock portfolio earns fourth place in the national G.A.M.E. VI Forum 2016 Competition.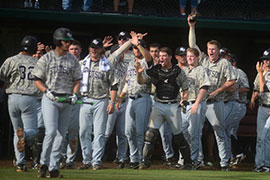 Hatters Baseball Team Wins Atlantic Sun Conference Title: The Hatters and Baseball Head Coach Pete Dunn complete an incredible four-day run to hold off Florida Gulf Coast for a 5-4 victory to capture the 2016 Atlantic Sun Conference Tournament title.
 June
Hatters Sport Academic Strength: A record percentage of Atlantic Sun Conference student-athletes receives Honor Roll accolades for the second consecutive year.
 MBA Spells Diversity: U.S. News & World Report ranks Stetson University 8th among top universities in its annual "10 MBA Programs with the Most Diversity." The ranking includes universities with more than 15 percent of students being underrepresented minorities in their MBA programs.
July
Hand Art Center Exhibit Draws Record Attendance: The Homer and Dolly Hand Art Center on Stetson's DeLand campus draws record-breaking attendance for May and June to see the exhibit, American Painting and the Florida School of Art — Selections from Private Collections.
Hatters' Dunn Looking Forward to Retirement: Legendary Baseball Coach Pete Dunn steered team for 37 seasons.
August

Renovated Halls, Houses Ready for Move-in Day: Stetson adds more apartments and expects 2,052 students will live on campus this academic year. Overall, enrollment will top 3,000 undergraduate students again for the Fall Semester.
Music School Launches Busiest Concert Season: The School of Music will present 15 concerts from Aug. 26 through September, plus an additional 35 performances through Dec. 4.
September
Stetson Ranks #5 on 2017 U.S. News & World Report List: Stetson University maintains its fifth-place ranking out of 132 schools on U.S. News & World Report's 2017 list of Best Regional Universities in the South.

Sen. Nyong'o Urges Students to Find Their Calling: Hundreds attend keynote address by Kenyan Senator Peter Anyang' Nyong'o on Values Day.
Rinker Welcome Center Opens: The Marshall & Vera Lea Rinker Welcome Center attracts a crowd to its grand opening and has offices for Admissions and Enrollment Management, a "one-stop" service area with the Registrar, Bursar and Financial Planning, and Career and Professional Development for current students and alumni.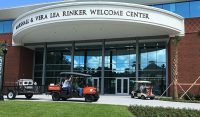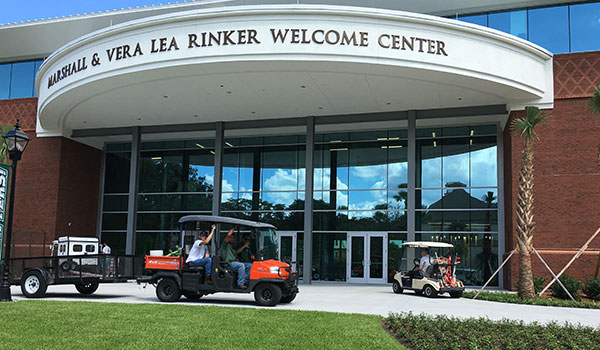 Stetson University releases results of Campus Climate Survey: At a town hall meeting in DeLand, Sue Rankin, president of Rankin and Associates Consulting, released the results of a Campus Climate Study measuring student, faculty and staff experiences in DeLand. A separate study was also conducted at the College of Law campus in Gulfport.
October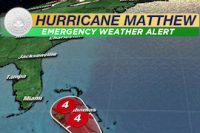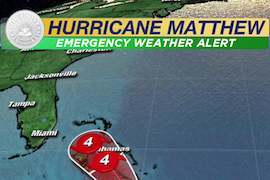 Campus Closes As Hurricane Matthew Approaches: Stetson University closes campus and suffers only minor damage from Hurricane Matthew. By the time students return more than a week later, campus clean-up is nearly complete.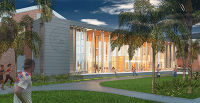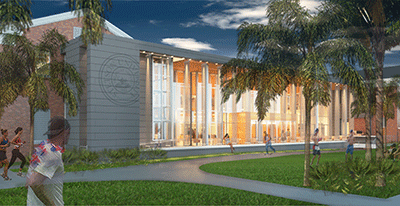 CUB Expansion, Renovation Set to Begin: The Campus Bookstore and Post Office move temporarily to Griffith Hall as workers get ready to begin a $30 million renovation and expansion of the Carlton Union Building.
SOBA to Launch New Centurion Sales Program: Stetson School of Business Administration announces plans to launch the Centurion Sales Excellence Program that will offer a major and a minor in sales beginning in the fall of 2017.

Corey Kluber Makes History: The former Hatter star sets a record as his team wins Game 1 of World Series, but his Indians can't clinch world title.
Stetson Law inducts three into Hall of Fame: Stetson College of Law inducts three new members into its prestigious Hall of Fame.
November

Stetson, Adventist University Unite to Create New Career Pathways: Stetson and Adventist University of Health Sciences sign milestone agreement to collaborate in the creation of new opportunities for their students.
Hundreds honor retired Stetson Professor T. Wayne Bailey: U.S. Sen. Bill Nelson, U.S. Rep. John Mica, state Sen. Jack Latvala and others praise retired professor of

political science, who taught at Stetson for 53 years.
December
Rinker Welcome Center Wins Design Award: New building wins Outstanding Sustainability Award from area planners for energy-efficiency and green design.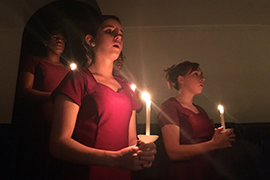 Stetson's Beloved Christmas Concerts Sell Out: The School of Music Christmas Candlelight Concerts are a popular holiday tradition dating back more than 100 years. They quickly sell out for the four performances.
Stetson Names New Baseball Head Coach: Steve Trimper was head coach at the University of Maine for 11 seasons and will start at Stetson on Jan. 2, 2017.