The Year in Review: Forging Ahead with COVID Vaccines and Major Projects in 2021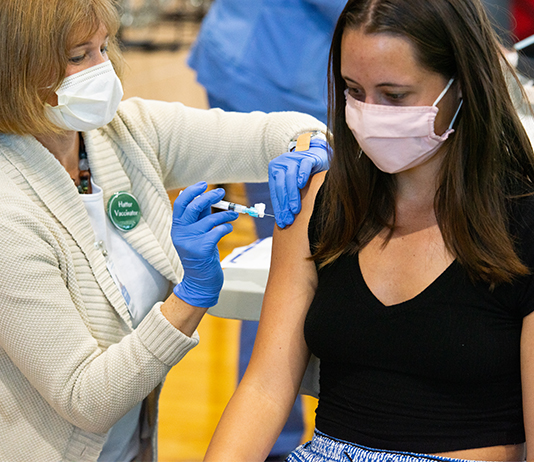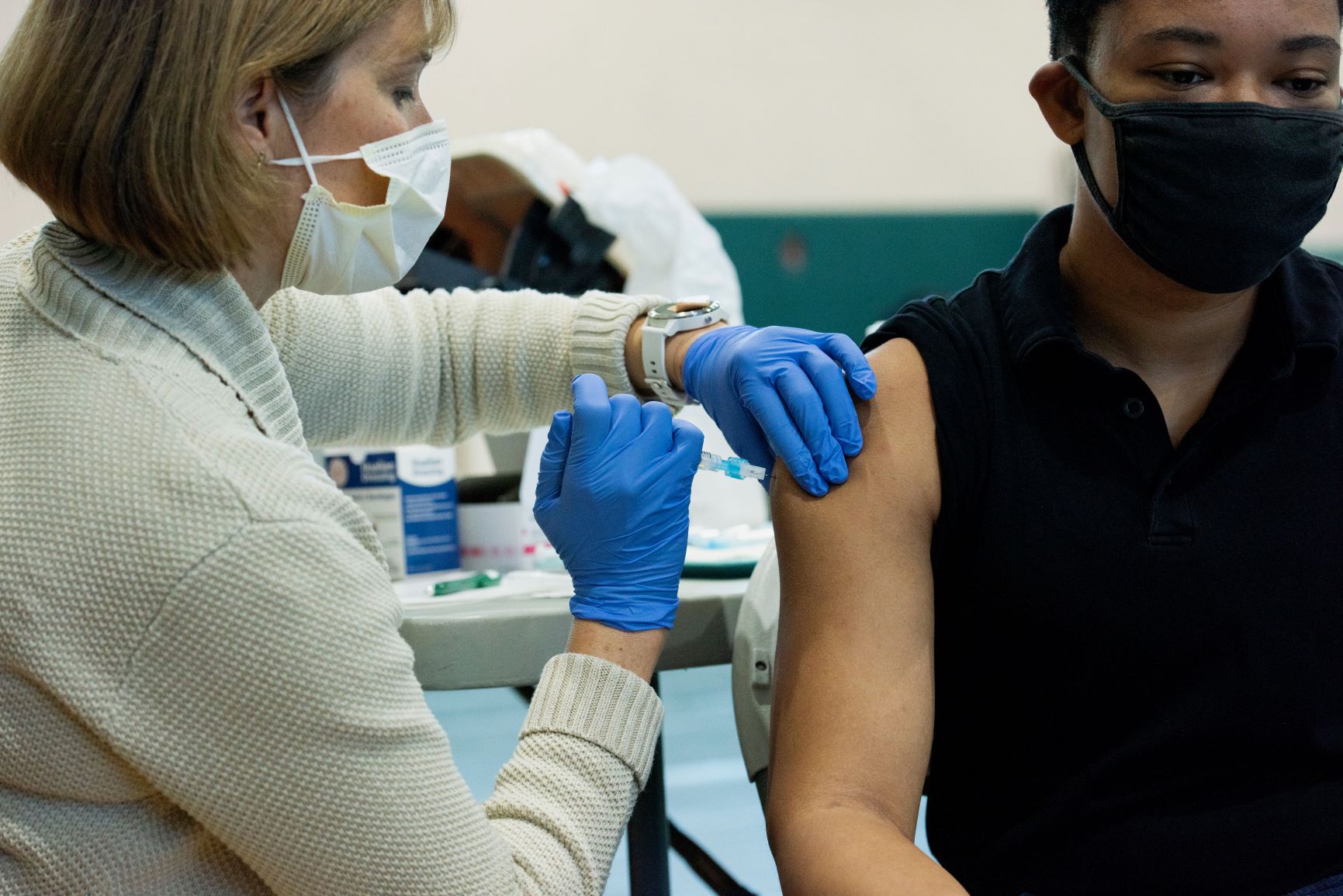 As 2021 began, Stetson University was busy trying to obtain COVID-19 vaccinations for students, faculty and staff. Nine months later, 70% of the campus community was vaccinated.
That effort was a "significant milestone" in the university's efforts to maintain a healthy campus during the global pandemic, President Christopher F. Roellke, PhD, said in September. In addition, the vaccination rate brought increased freedoms on campus.
As 2021 drew to a close, face coverings were optional on the DeLand campus, except in classrooms and based on occupant preference in individual offices and residential spaces. Less than a handful of active cases of COVID-19 were reported on campus.
What's more, there were other signs that campus life in 2021 was slowly beginning to return to normal.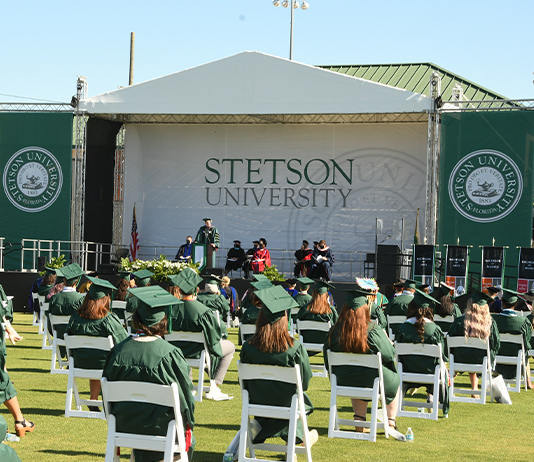 Spring Commencement returned to Spec Martin Memorial Stadium in May, with physical distancing and other safety protocols in place.
President Roellke was finally inaugurated in November as Stetson's 10th president after 16 months on the job. And the ever-popular Christmas Candlelight concerts returned to historic Lee Chapel for four performances.
Despite the pandemic, Stetson forged ahead with major projects, renovating the Sage Hall Science Center and adding a new suite of labs in time for the Fall 2021 semester. Construction started on the Cici & Hyatt Brown Hall for Health & Innovation. By year's end, it was taking shape behind the duPont-Ball Library and is set to open next fall.
Stetson also announced a number of significant grants and gifts, including $15 million to provide support for students in the arts and music. School officials said these would greatly expand opportunities for students and transform the university for generations to come.
Further, the school selected its first executive officer for Diversity, Collaboration and Inclusion to lead the university's initiatives in diversity, equity and inclusion. And Stetson hired its first Latin-American dean of the School of Music.
By the start of winter break in mid-December, the vaccination rate had reached more than 75% of the DeLand campus community, according to the university's COVID-19 dashboard. Only two positive cases were reported, despite emerging variants of the coronavirus like Omicron and Delta.
In the end, those numbers raised hopes that 2022 may finally bring a Healthy New Year!
Here's a look back on those top stories and others from Stetson Today:
JANUARY 2021
Centurion Sales Program launches new partnership with NASCAR
Stetson students can gain hands-on experience and a chance at internships, jobs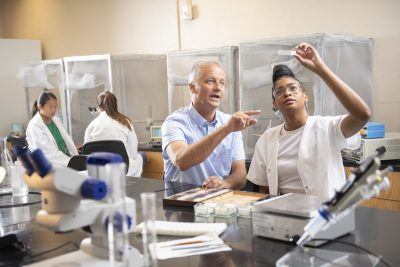 $1M NSF Award Spells STEM Advancement
Stetson receives nearly $1 million from the National Science Foundation for an initiative involving science, technology, engineering and math.
Stetson outlines efforts 'to move forward toward equity and justice'
The update lists the inclusion work that will take place for the remainder of the academic year
School of Business Administration Named a Best Business School by Princeton Review
2021 list recognizes Stetson's online MBA
Stetson Law wins Chester Bedell Mock Trial Competition for 25th time
The 3-day competition was held virtually this year
FEBRUARY
Amid pandemic, Stetson approves lowest tuition increase in 33 years
Board of Trustees recognizes tuition increase for 2021-22 needs to be as low as possible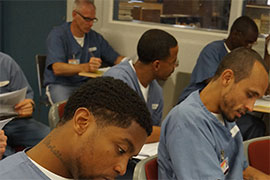 Seeding Justice: Stetson Receives $359,000 Mellon Foundation Grant For College-In-Prison Program
2-year grant will expand humanities course offerings at Daytona Beach prison
MARCH
Stetson Named A Leading University in Elementary Education
Stetson's teacher program ranks in top 5% nationally for admission standards and diversity
Hatterthon Attracts Record-Setting Philanthropy
Amid the pandemic, the student-led event raises a record amount for an Orlando children's hospital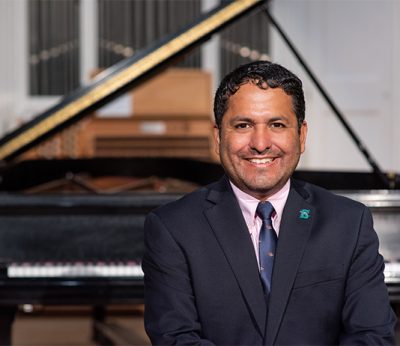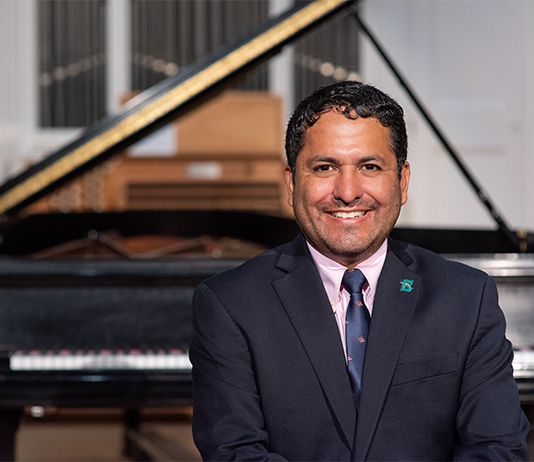 Stetson Selects Pianist Washington García as First Latin-American Dean of the School of Music
García, founding director of the University of Nebraska Omaha's School of Music, will join Stetson on July 12
Stetson's RGIP Teams Place 1st and 3rd in CFA Institute Research Challenge
Two student teams competed against 13 colleges and universities in the state competition
APRIL
Shot in the Arm for Health: Stetson hosts on-campus vaccinations
200 appointments available for students, faculty, staff and Chartwells Stetson employees age 18 and up to receive Moderna vaccine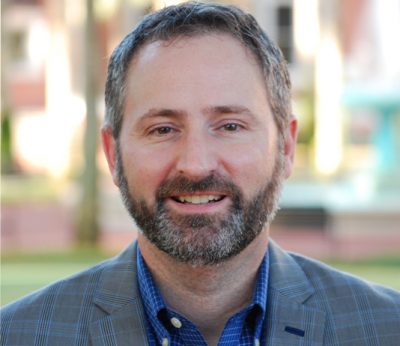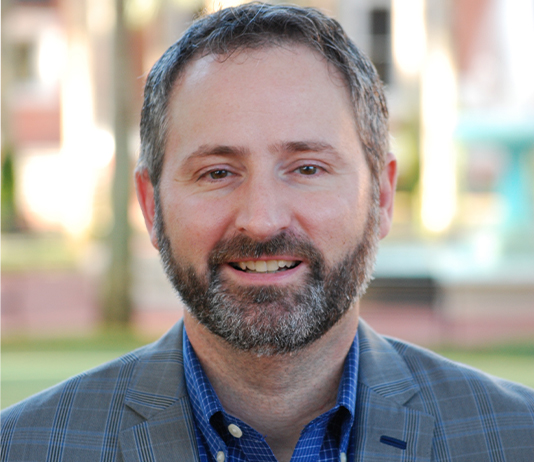 Stetson Selects Ray Nault as New Vice President of Enrollment Management
Nault will take Stetson to its next level of success
Students Organize Vigil To Honor George Floyd, Advocate For Change
At Vigil 4 Floyd on April 21, speakers say the verdict is only the beginning of needed change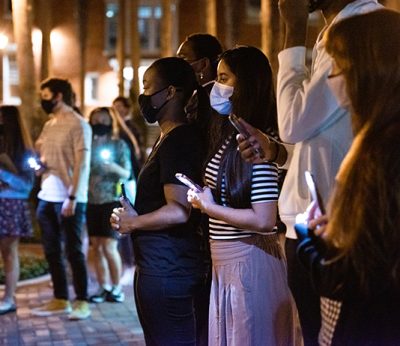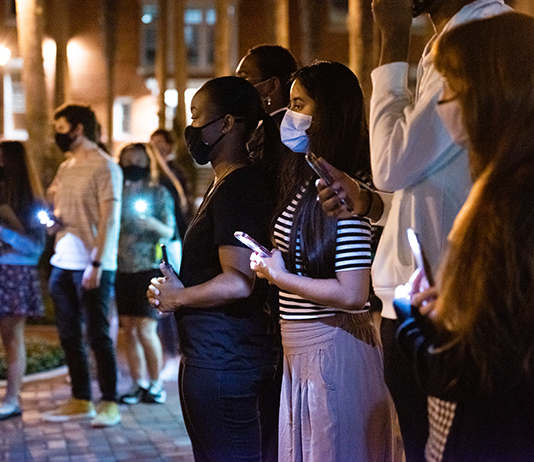 Steven and Donna Overly establish Scholarship Program at Stetson Law with $10 million planned gift
Competitive scholarship program will provide 10 annual full-tuition scholarships
MAY
Stetson Master of Accountancy Online Program Ranks in Top 50 Nationally
Intelligent.com's 2021 list named Stetson as one of the leading universities in Florida
Nearly 700 Stetson Students Graduate during Weekend Commencement Ceremonies
See photo galleries from the Undergraduate and Graduate Commencement ceremonies
Stetson Board of Trustees Approves 2021-2022 Budget
Stetson begins renovation of Sage Hall Science Center and will break ground in June on Cici & Hyatt Brown Hall for Health & Innovation
Stetson College of Law named 2021 ABA Competitions Champion
Stetson breaks Texas Tech University School of Law's two-year reign to regain the crown
JUNE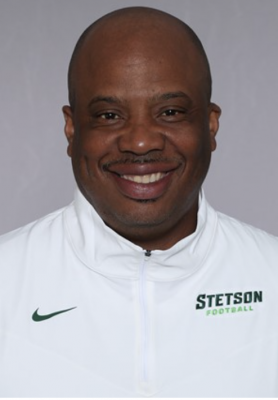 Brian Young Selected As Stetson Football Coach
Former defensive coordinator for the Hatters becomes the university's 10th head football coach
Senior Leadership Transitions for Campus Life and Student Success
Lua Hancock, EdD, steps down as vice president; co-interim vice presidents named to replace her
'A Big, Big Deal': Breaking Ground On The Cici & Hyatt Brown Hall For Health & Innovation
The building is scheduled for completion by the Fall 2022 Semester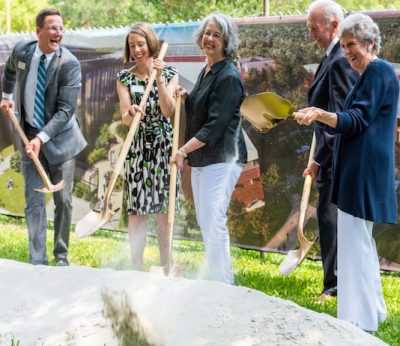 Fulbright Student Success: Three for Three
Three former students receive Fulbright scholarships to research, study and teach abroad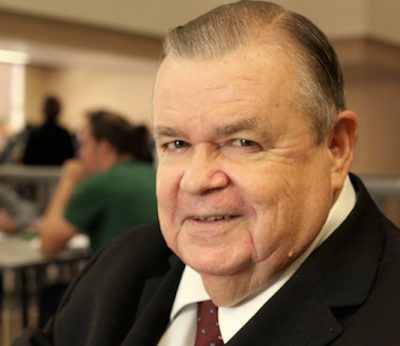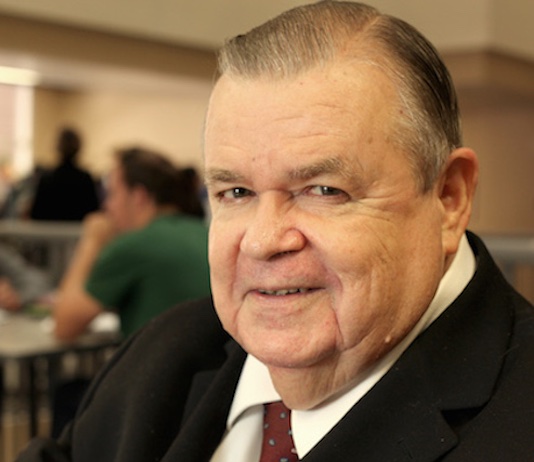 Stetson Mourns Passing of T. Wayne Bailey, PhD
"A champion for generations of Stetson students"
JULY
Stetson Receives $4.66M In Federal COVID-19 Relief To Help Students
The university also receives $4.659M to help cover pandemic-related expenses
Stetson University Offers Free Tuition Award To Students To Promote Vaccination Ahead Of Fall Semester
Other incentives include $1,000, theme park tickets, free parking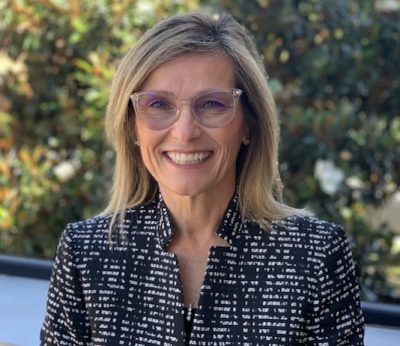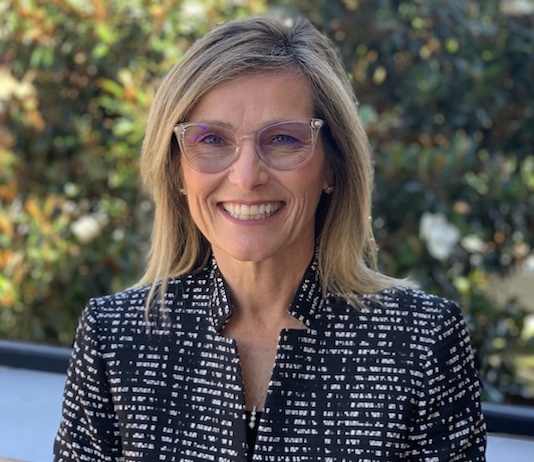 Krista Bofill Named New VP For Development And Alumni Engagement
Bofill brings more than 25 years of successful and progressive leadership experience. Her appointment begins on Aug. 1
AUGUST
Stetson Awards Free Tuition To 2 Vaccinated Hatters
Two runners-up receive $1,000 and theme park tickets in the final drawing for Safer Stetson Awards
Stetson Requires Faculty, Staff To Get COVID-19 Vaccines
University outlines health and safety measures as students return for fall classes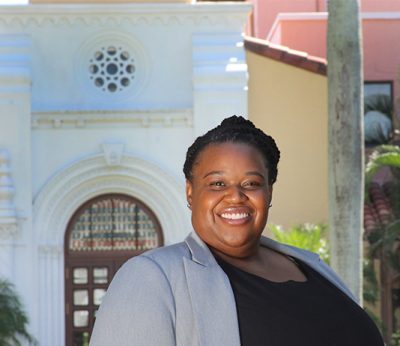 Stetson Announces New Executive Officer For Diversity, Inclusion
Carmen Johnson, JD, will promote diversity, equity and inclusion efforts, both in DeLand and at the College of Law
SEPTEMBER
The Princeton Review Names Stetson One Of Best 387 Colleges In The U.S.
Only 14% of U.S. colleges are featured in the book
Stetson Ranked No. 5 By U.S. News & World Report
Stetson in top 25 for Best Value, and College for Veterans, Social Mobility and Undergraduate Teaching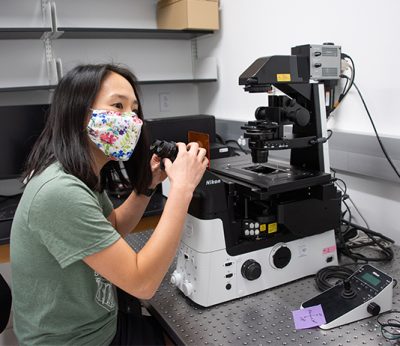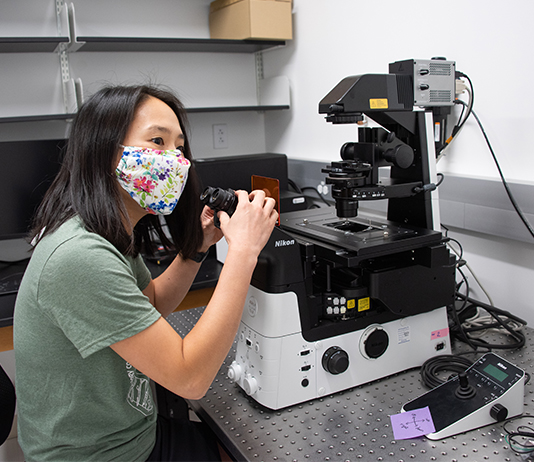 Renovated Sage Hall: Expanding Opportunities For Student And Faculty Research
Renovated Sage Hall offers two new microscopy labs and two new tissue-culture labs for student and faculty research
OCTOBER
Stetson College Of Law Receives 2021 Higher Education Excellence In Diversity Award
The national honor recognizes U.S. colleges that demonstrate an outstanding commitment to diversity and inclusion
Counselor Education Faculty Receive Two Grants Totaling $2.8 Million
The grant funds are the largest combined amount awarded to a department in Stetson's history
Values Day Speaker: America's Caste System Foments Today's Political Divisions
Keynote address by bestselling author Isabel Wilkerson tops off busy day of activities for Values Day 2021
President Outlines Commitments After Campus Climate Survey Report
President Roellke outlines next steps during first Campus Climate Open Forum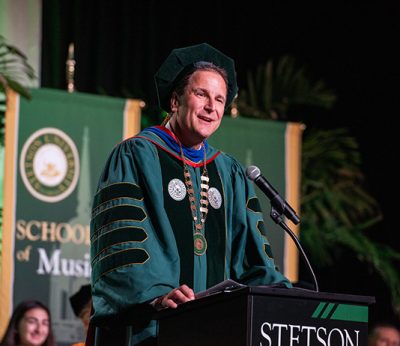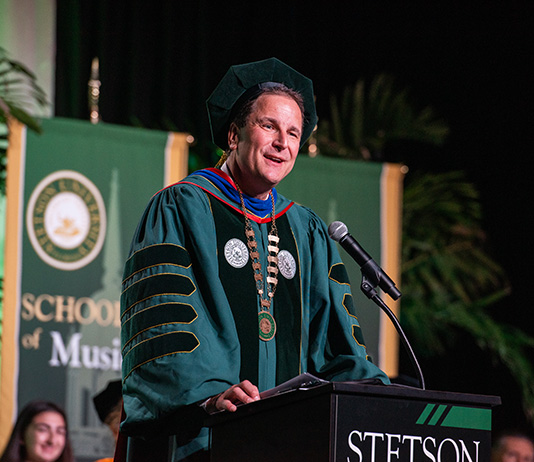 NOVEMBER
Stetson Inaugurates Its 10th President
Roellke says Stetson will continue to provide an "extraordinary education" to students and challenge them to be the best that they can be
Former U.S. Senator And Vietnam War Veteran Max Cleland '64 Passes Away
One of Stetson's most beloved alumni passes away at age 79
Stetson Gets $15M For Scholarships For Students In The Arts, Music
The bequest from Antoinette "Toni" LaValle is the second-largest single gift in the university's history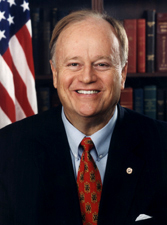 DECEMBER
Stetson Law To Establish The Dick And Joan Jacobs Public Interest Law Clinic
The Jacobs have contributed $1 million and committed to raise additional funds
Face Mask Policy, The Omicron Variant And Spring 2022 Gateway Testing
Effective Monday, Dec. 6, face coverings are optional, except in classrooms and based on occupant preference in individual offices or residential spaces
-Cory Lancaster and Michael Candelaria